Tips For A Good UI/UX Design
Designing is an immense spectrum of subjects which is not just limited to graphic designing. It is tough to derive a coherent version of the nature of the job when a person is a designer. This is because designing, as itself, is split into a diversified range. With the current incursion of tech companies concentrated at building interfaces for screens, numerous design roles have cropped up and amidst them stand out- UI developer and UX designer. UI and UX have been two caught-on buzzwords especially for the individuals involved in WordPress website development and also php development software. Though they are often used interchangeably for their compatible concepts, yet they are completely different from each other.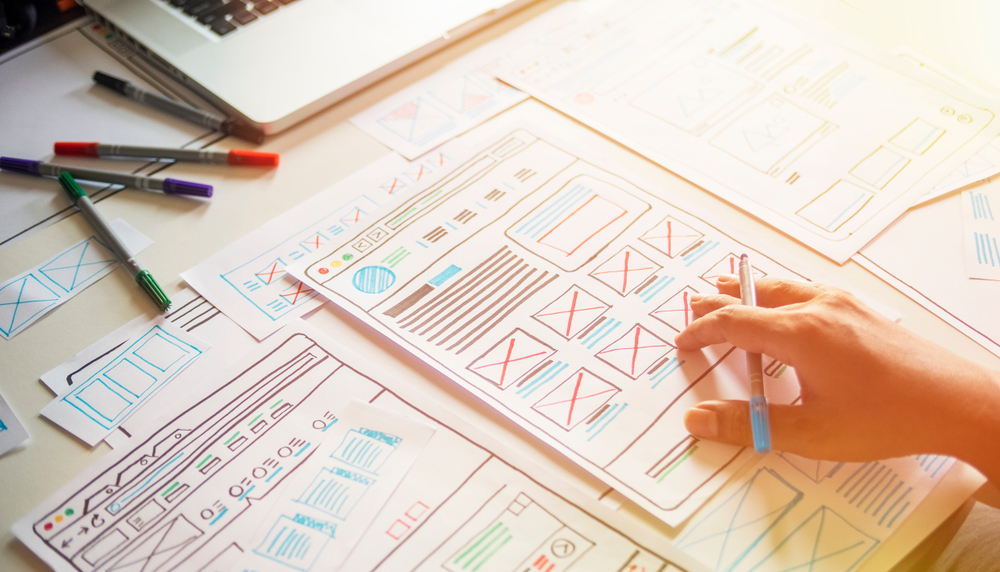 Understanding the difference between UI and UX
UX design basically means user experience design, whereas UI design refers to user interface design. They are quite compatible with each other from a theoretical viewpoint. Both these concepts are pivotal for an IT product. Howsoever being similar, they are very distinctive processes and are different from one another. UI embodies all the gadgets humans use while interacting with machines. The concept is pretty much how the user gets to control and operate the computer. Switches, buttons, touch controls, audio controls and even cameras on a mobile act as a user interface. A UI developer presents an easier and less complex version of the technology to its users, where they would directly be able to interact with the product.
UX concentrates on how the user feels about a product. It circles around the user's aspect of interaction with the computer system- the human behavior, attitude, and emotion while utilizing the system. It is a somewhat new field which has been drawing the developer's attention and providing them with insights of promising business transactions. People often get confused with the "design" part of UX design and comprehend it to involve colorful graphical notions, when the actual meaning lies in its processing and performance. A UX designer's role is rather critical and multifaceted as it involves work belonging to multiple platforms.
How to become a great UI/UX designer?
UI/UX designing has turned up to be one of the most reassuring careers and is likely to grow in the near future. Irrespective of the exciting work nature, sometimes this job can be tough and challenging. The perfect combination of UI and UX design can take your website and business to new heights. But in order to flourish in this sector, you must note a few tips:
Learn to bring together both the elements of UI and UX – For building the absolute interface, UI designers have to confide in the information gathered from the UX point of view. After implementing all these ideas into one compact unit, prototypes must be made, tested, and approved by UX designers before the smooth launching of the final product.
Get to know your audience – Being a UI/UX designer, you need to imagine and understand what is crucial to your audience. After incurring their viewpoints, you will now be able to create better designs. A competent user-interface design will only get constructed once you acknowledge and interpret what goes on in the minds of your audience when they visit your site.
Snip your vocab – Technical terminologies used in your UX design can be alienating to most of the people who are not familiar with their usage. This might cause them to lose interest in what you have got to offer. Communicate with your users using simpler terms that are relatable.
Think out of the box – A stack of ideas and insights which you have developed in your project, over a couple of years, need to be reviewed. This would not only induce new ideologies but will also give you a liability to extract profitable work and use it for promoting your business.
Get benefit from typography – Bring your words back to life using the art of typography. The success of your UI design depends on how chic the typography looks while not interfering with the readability. Picking a typography which smoothly steers through the context and presenting ideas in an absorbable form will eventually benefit you.
Proper usage of color and contrast – The psychology of colors have always been intriguing. So choosing the right shades for your design will create a marvelous effect. Colors can redefine the visual hierarchy, uplift your design, and end up capturing the user's attention. Contrasting colors might enhance the show and bring in more customers flocking to your site.
Avert from limitless scrolling – Scrolling is one of the factors which will tell you if your users will stick by your side in the journey or not. It all depends on how effectively you use it.
Simplicity matters – All great programs and design encompass one ultimate strategy, which is simplicity. Simple designs are always well fathomable and are more appreciated.
These pointers, combined with your abilities and skills, will guide you towards developing efficient designs and bringing out your complete potential.
About Author
Nancy Patterson is a Marketing Manager a Hire Php Developer. She is a resident of United Kingdom. Jade is also an experienced Php developer. She also likes to share her thoughts, cms development, software development php, and web development techniques.