Steps to create JIRA Project with Scrum Board
Step 1
Click on the down arrow button next to the project. Then click on the Create Project button.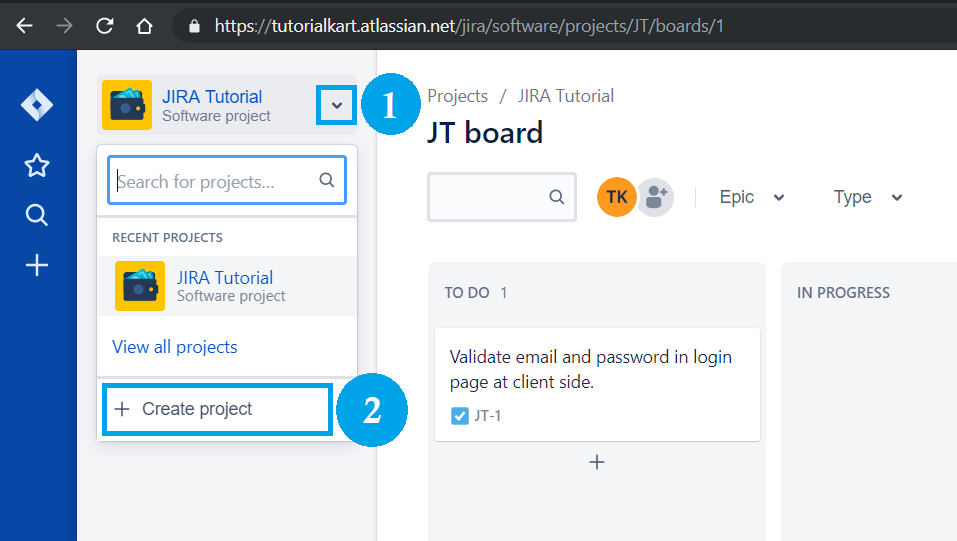 A new window appears to create the project.
Step 2 – Change template
A list of classic templates will appear. Scrum template should be in the list of classic template. Scroll and find it, click on Select button for Scrum template.
Scrum template will be selected for your project.

Enter a project name for the Name field and click on Create button.

Once you click on the create button, a JIRA project will be created with Scrum board and will be opened in the browser as shown below.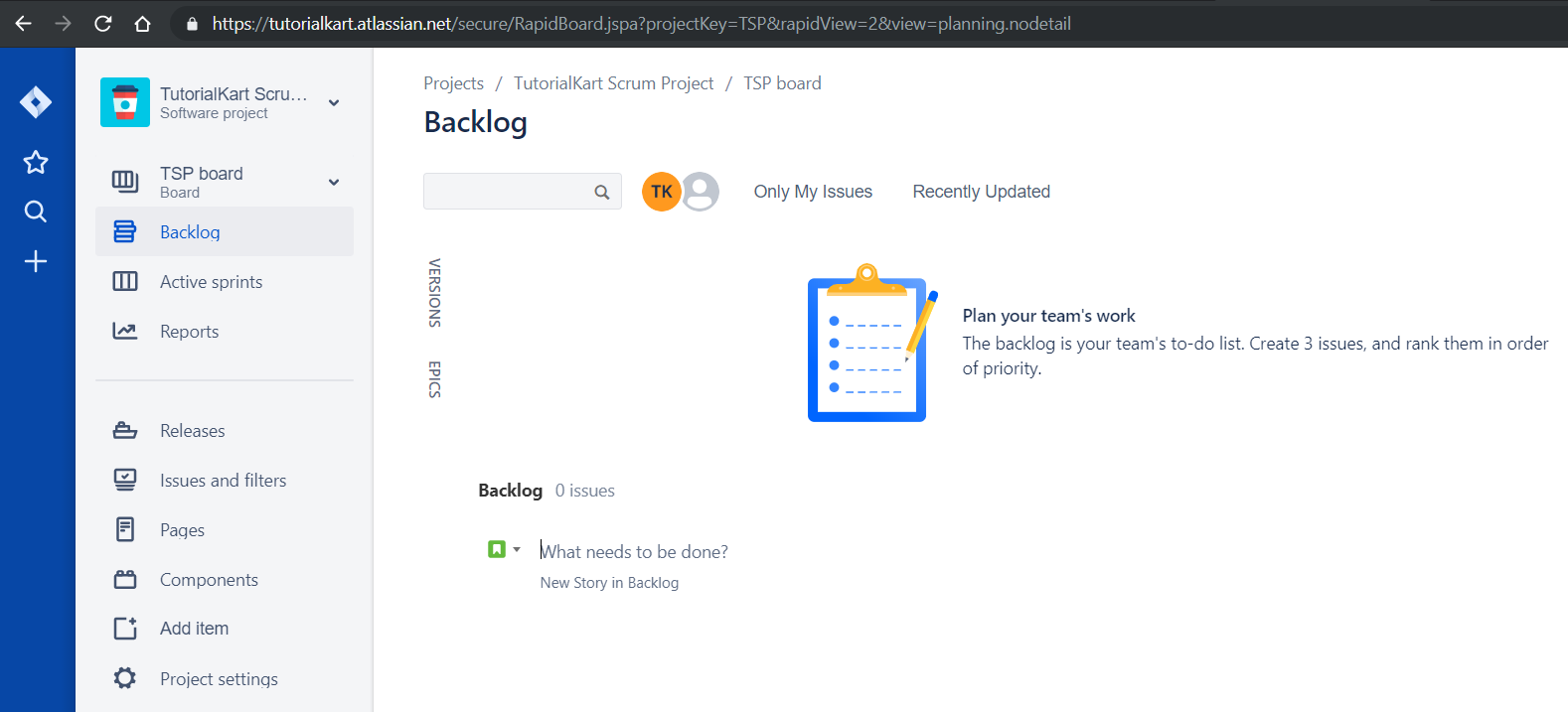 Summary
In this JIRA Tutorial, we have successfully created a JIRA Project with Scrum board in JIRA Tool.