What is SAP Transaction Code
In SAP, a Transaction code is used to capture the business task that consists sequences of screen and generates SAP documents with various functions of create, change and display.
Transaction code (tcode) is a 4 digits shortcut key that enables to access the requested transaction.
How to access transaction
Using SAP menu path

Using transaction code
How to find transaction codes on a particular screen
Go to system >> Status >> transaction code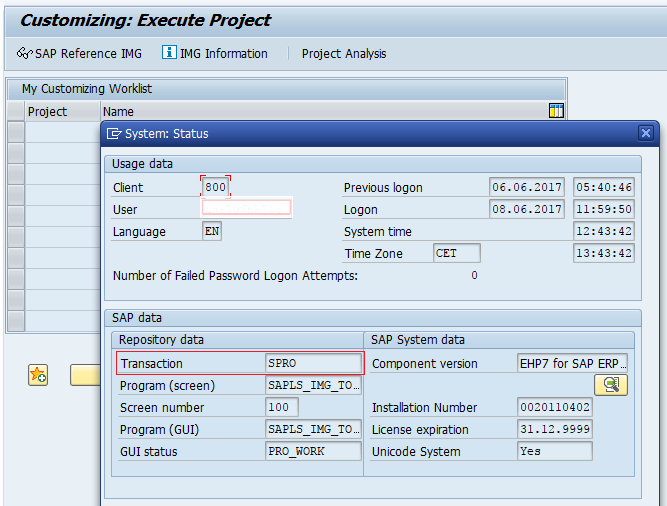 How to check user authorization for a particular transaction code in SAP
You can check whether you are authorized to use a particular tcode in SAP system. Here you can generate reports for which user a particular transaction is authorized.
On SAP Easy Access screen, enter T-code "AUTH" in the SAP command field.

Now follow the path SAP Menu >> Users >> Users by Complex Selection Criteria and double click on By transaction authorizations.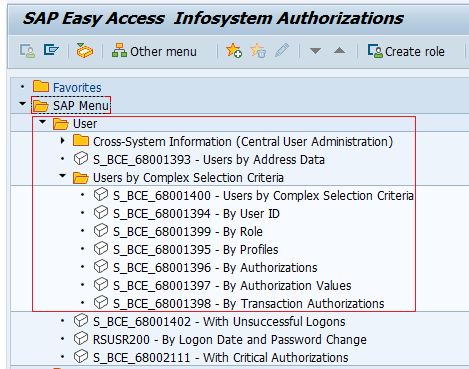 On users by complex selection criteria screen, enter a tcode in the field transaction code and click on execute button.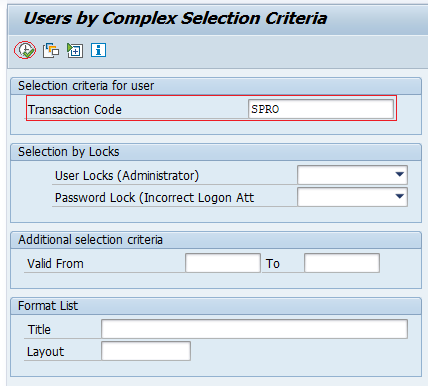 Now check the authorization by user name, user group with validity details.
Add transaction codes to favorites list
Go to Extras >> Settings and check the display technical name and press enter to continue.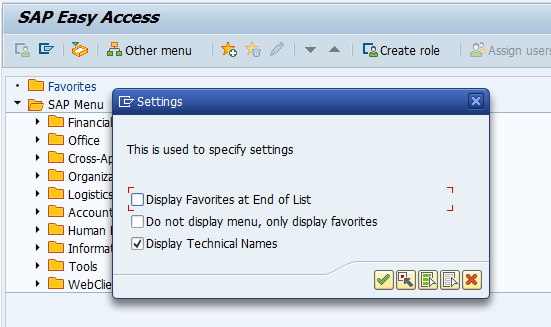 Now a list of favorites tcodes displays under favorites menu. To add transaction codes to the favorites list, select favorites and right click on mouse and now click on insert transactions, enter.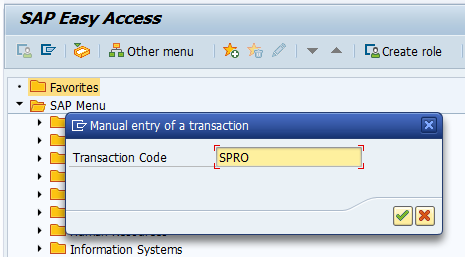 Successfully we have added SAP transaction code SPRO to favorites folder.

How to create new transaction code in SAP
Based on the client requirements for custom reports new transaction codes are created. You can create custom SAP T code by using SE91.
On Maintain transaction screen, enter the T-code that you like to create and click on create button.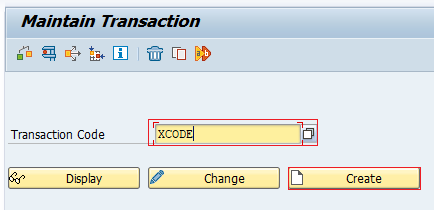 Maintain all the required details and click on save button and save the created tcode.
Complete list of SAP Transaction Codes (TCodes)
Search complete list of SAP Transaction Codes (TCodes) module wise and sub-module wise.
Important SAP Transaction codes
/O – Opening a new SAP session
/N – Terminate the session and open SAP easy access session
SE11 – Database table view
SE80 – ABAP Development workbench
SP01 – Spool request selection for printout
SU01 – Maintain Users
SUIM – User Information System