Tableau environment
The Tableau Environment setup is the primary task that to be done before learning Tableau. In this process, we must download Tableau desktop, to download Tableau Desktop, you must register with details.
After downloading the Tableau desktop, start the installation wizard and accept the license agreement. Now you can use Tableau trail version for 14 days without restriction.
As shown above, we installed Tableau desktop on the Macbook.
Verify Tableau environment Installation
After successful Tableau environment installation, we can the installation by opening the Tableau icon. Now the screen will appear as shown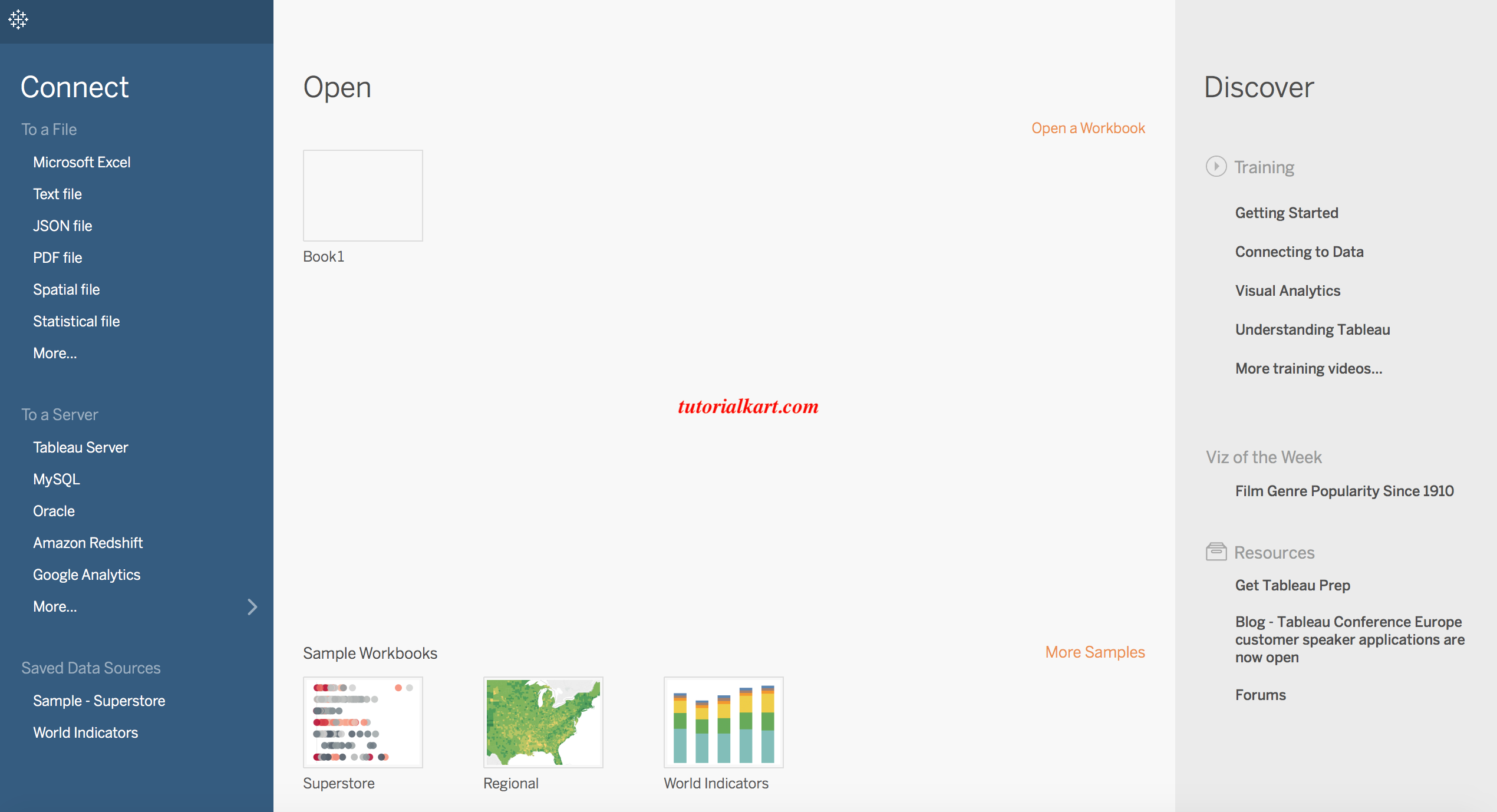 There are multiple ways to open Tableau, we can open directly from the desktop as it creates a shortcut icon. After opening the Tableau, the start page of the Tableau divided into two sections.
Data section.
Work Books section.
Data section: The data section lets any user connect to the new data source or quickly opens a saved connection. If you save any data source connection, by default all the data sources will get stored in the Tableau repository under the data sources folder.
Work Books: Workbook section shows the images for the workbooks we have opened recently. When we are opening the Tableau for the first time the workbook section will be blank. As we create any new workbook and if you save it, then those are available in the workbook section.
To create Workbook in Tableau, click on the file and select new.
Tableau uses a workbook similar to Microsoft Excel sheets. A workbook contains multiple sheets which can either be a worksheet or a dashboard.
Worksheet: It is the smallest development object in the Tableau. A worksheet contains the single view of the data which contains shelves, legends, and data.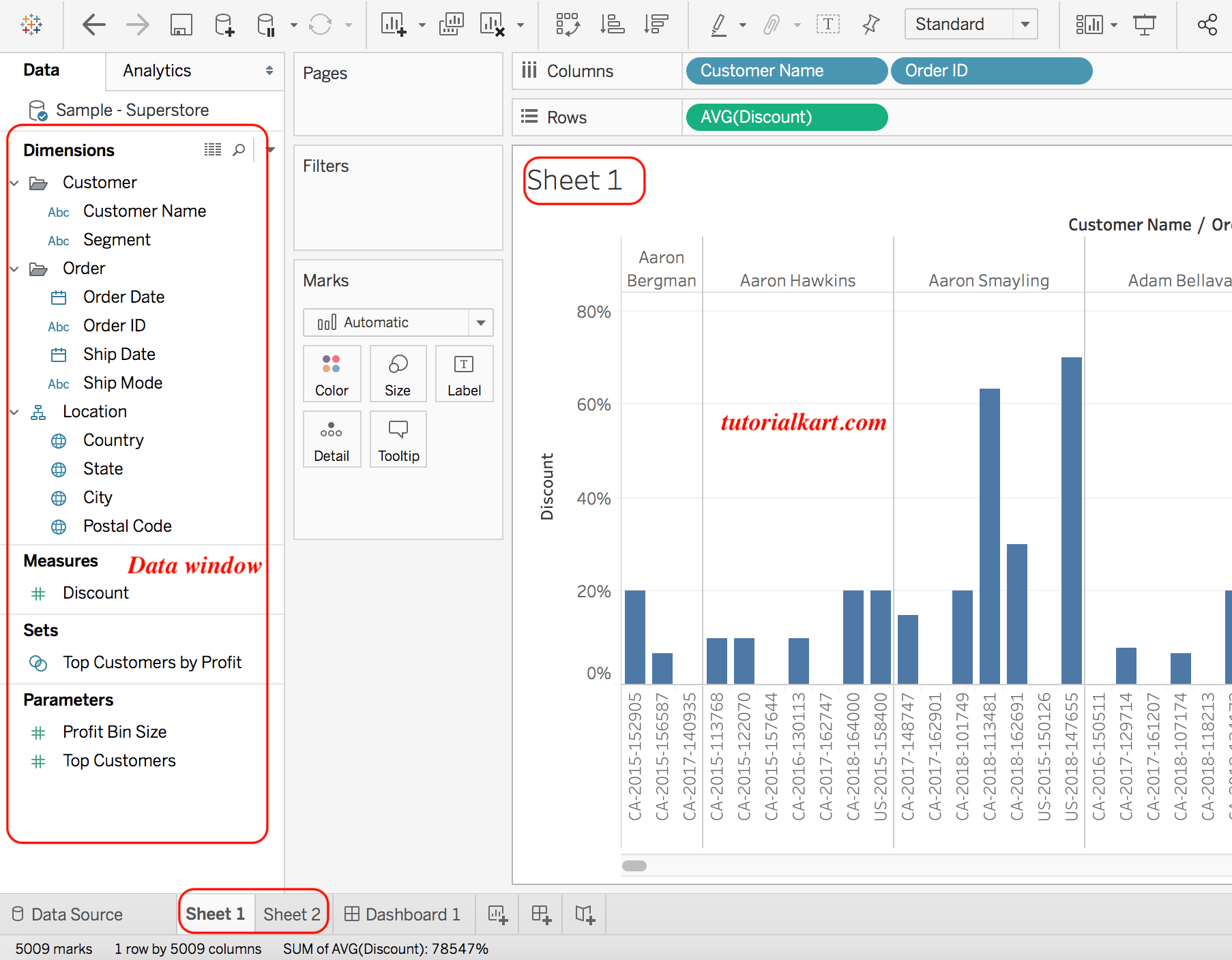 Dashboard: A dashboard is a collection of multiple worksheets. Within a Workbook, we can create new sheets, we can duplicate sheets, we can delete sheets, even we can hide and show sheets.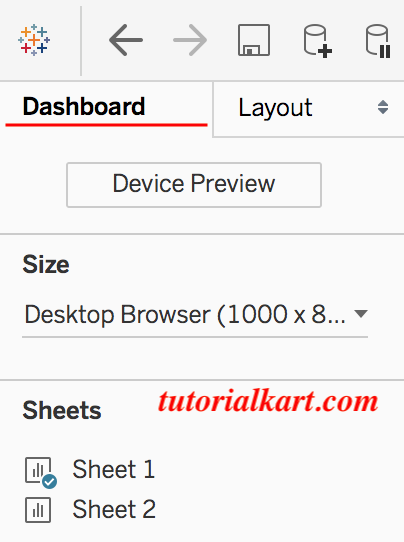 Tableau Environment: Data window
In the Tableau workspace, the first part is called as Data window. The data window contains dimensions, measures, sets, and parameters as shown below.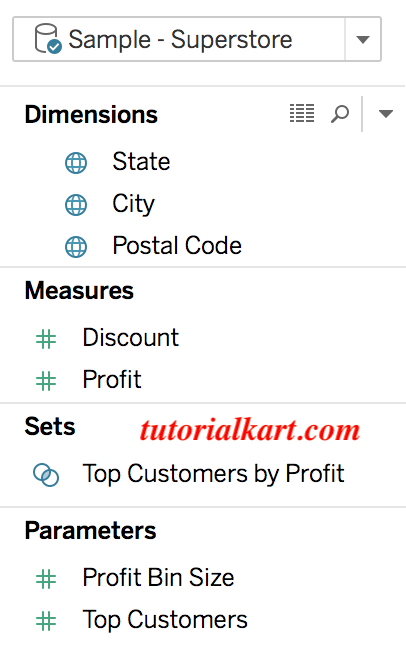 The above data window in Tableau will be available on the left side of the Workspace.