SAP GRC – Configuration of RFC Destination
In this SAP GRC tutorial, we are creating logical backend system which will be connected through the RFC connection in SAP GRC server. So the backend server will be as a RFC destination. Refer below step by step procedure how to configure RFC destination in SAP GRC server.
The following are the configuration to be done post installation of SAP GRC
Configuring RFC Destinations
Activate the application in the client
Activating the services
Perform automatic workflow configurations
Define business process & Sub business process
Configuration steps – RFC Connection
Transaction code: SM59
SAP Path: SPRO > SAP Reference IMG > Governance Risk & Compliance > Common component settings > Integration framework > Create Connectors.
Step 1: Execute the transaction code "SM59" or follow the SAP IMG path.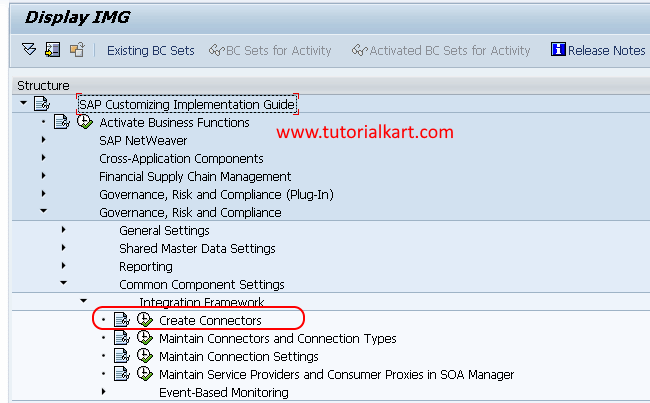 Step 2: In the next screen, configuration of RFC connections – expand the ABAP connections by clicking on the >.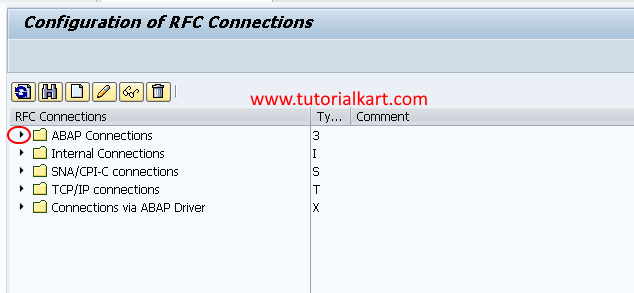 Step 3: Check the RFC connections under ABAP connections. To create RFC destination as per requirements, click on Create option to create RFC destination.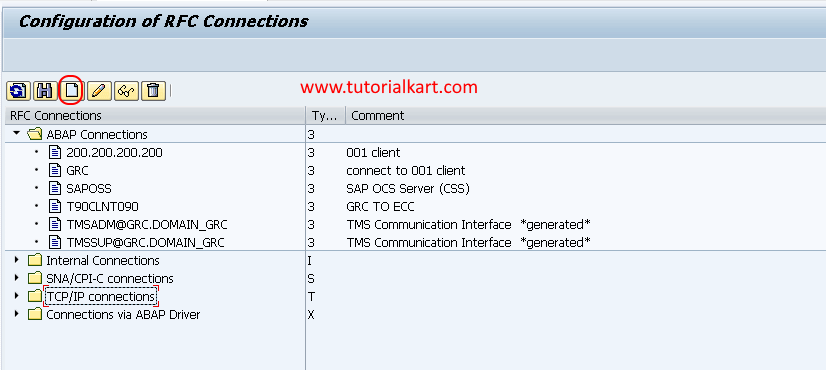 Step 4: In the next screen RFC destination, enter the following details.
RFC Destination: Enter the logical backend system name.
Connection Type: Choose connection type as "3" (ABAP Connection).
Click on connection test.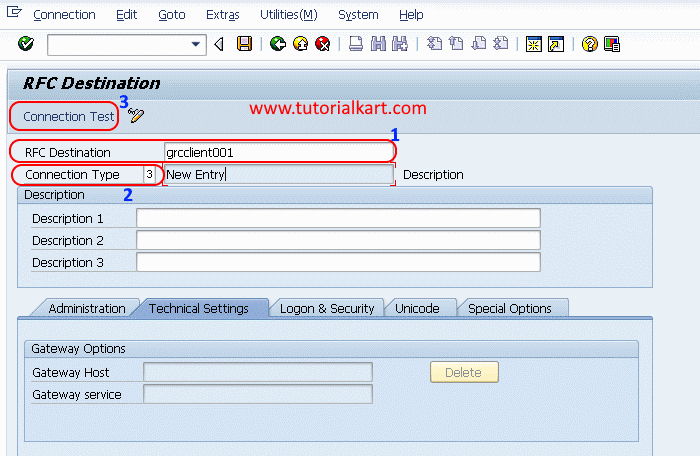 Choose Yes, to save the entries.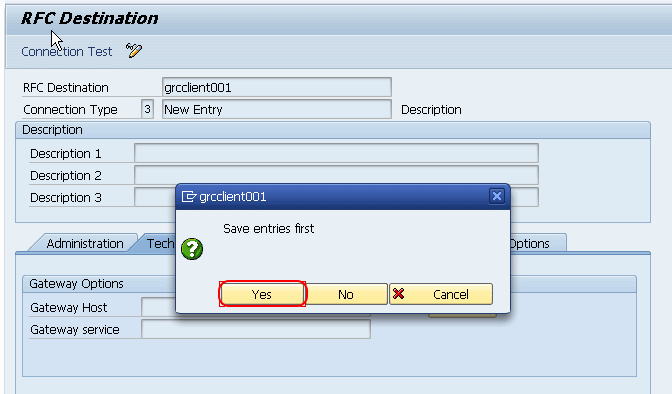 Step 5: In the next screen, update the following details.
Description 1: Enter the description of RFC connection.
Connection Type: Update the connection type as "3" (ABAP Connection)
Target Host: Update the target host address
IP Address: Choose target system to save as IP address and give the ip address of targeting host.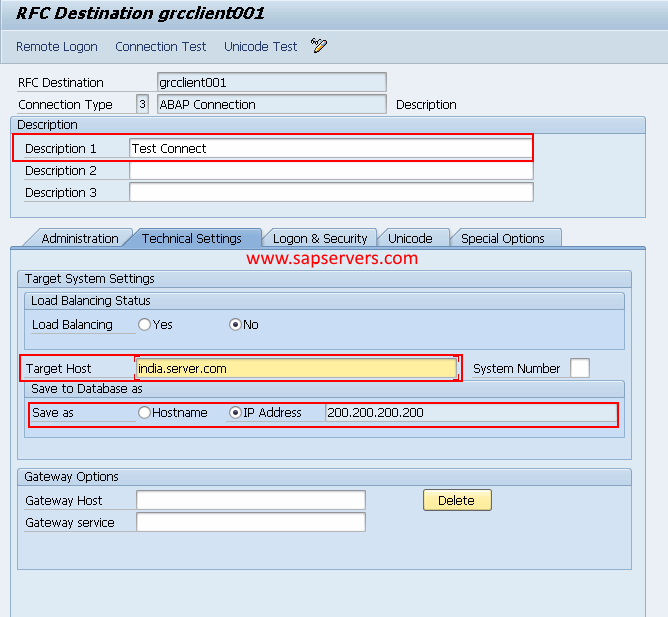 Step 6: To test creation of destination, click on connection test and check the results.

Click on remote login option, for SAP easy access main screen.
Successfully we have configured RFC destination in SAP GRC.