What is SAP SPRO?
SAP SPRO stand for SAP Reference project Object, SPRO is a transaction code which is used for configuration and customize all SAP R/3 modules as per client requirements.
How to execut SAP SPRO transaction code?
Update transaction code SPRO in the SAP command field and press enter for execution of SAP IMG implementation process.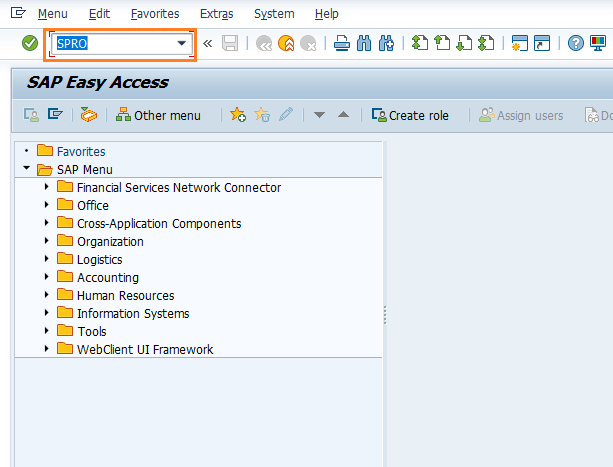 In next screen customizing: execute project, three options available i.e.
SAP Reference IMG
IMG Information
Project Analysis.
Under execute project screen, you can manage existing projects and create new projects as per client requirements.
IMG Information: – Under IMG information (Implementation Management Guide), you can check all the information about customizing. Click on IMG Information or press function key F9 and you will get the following screen with detailed customizing information.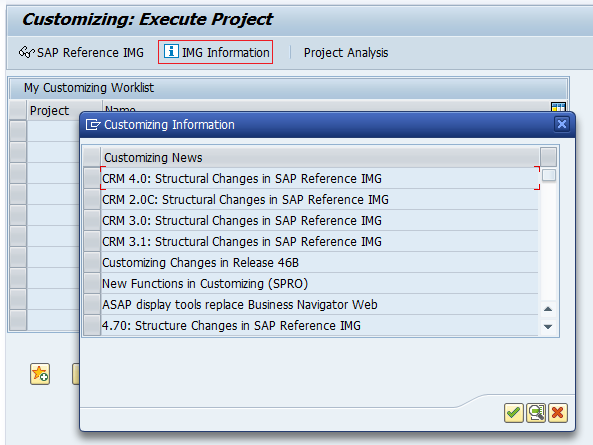 Project Analysis: – With project analysis you can analysis, progress and obtain all the information of SAP projects.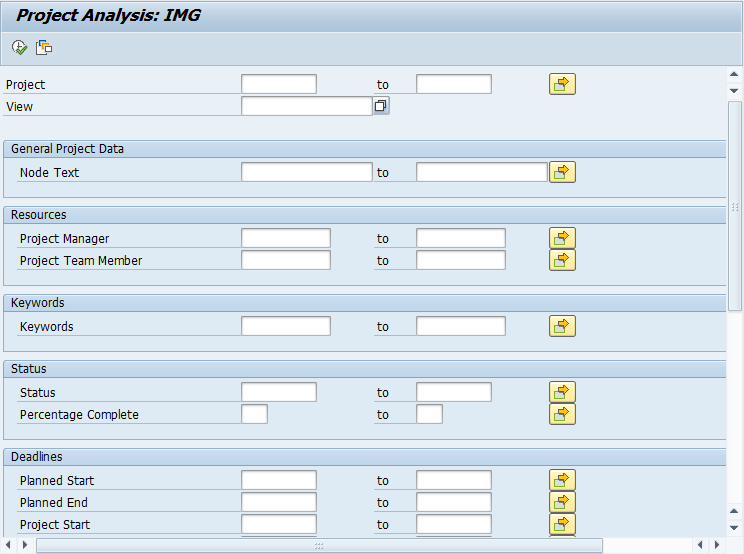 SAP Reference IMG: – SAP Reference IMG takes you to Implementation Guide (IMG) screen. The IMG screen provides important settings on configuration that need to be implemented in every module of the ERP SAP system. The Implementation Guide is grouped by SAP functional modules and business process that occurs in every SAP modules. Most of the SAP consultant/ developers works in design and development phase of a project using SAP SPRO.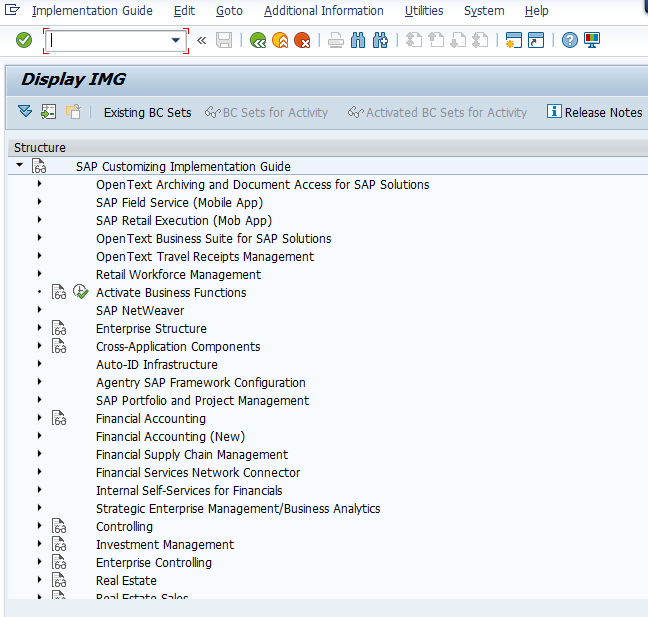 By using SAP SPRO, you can configure and customize SAP with default settings provided by SAP R/3 system and implement the project as per client requirements.
Continue to read free SAP tutorials that explains step by step implementation process.