How to create inspection plan
An inspection plan in SAP is used created for different purposes such as inspection of model, inspection of preliminary series, inspection of goods issues, inspection of materials, etc.
| | |
| --- | --- |
| Transaction code | QP01 |
| SAP Menu Path | SAP Menu > Logistics > Quality Management > Quality Planning > Inspection Plan > Create |
Step 1: Execute the SAP transaction code QP01 in the SAP commend field.

Step 2: In next screen, "Create Inspection Plan: Initial screen" enter the following details:
Material: Enter material number for which you want to create inspection plan
Plant: Enter the plant code
After updating material and plant, press enter to continue.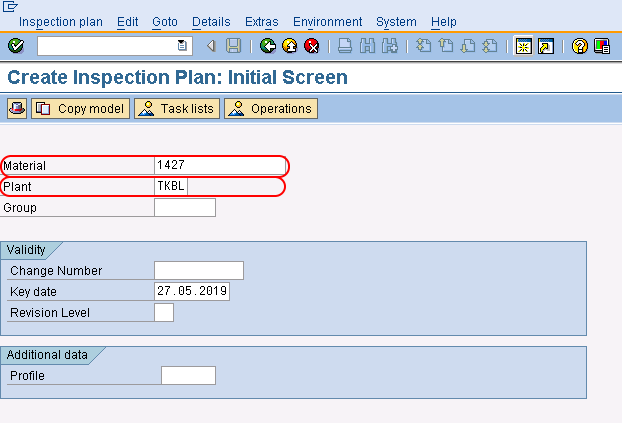 Step 3: In next screen "Create Inspection Plan: Header Details" enter the following details
Description: Update the description inspection.
Usage: Choose the usage of material the drop down list
Status: Choose the status of material i.e. (Released for order, Released for costing, Released, etc)
From lot size: Enter the start lot size or Leave from lot size a blank
To lot Size: Enter the highest amount of lot size
Update the required details of parameters for dynamic modification/inspection points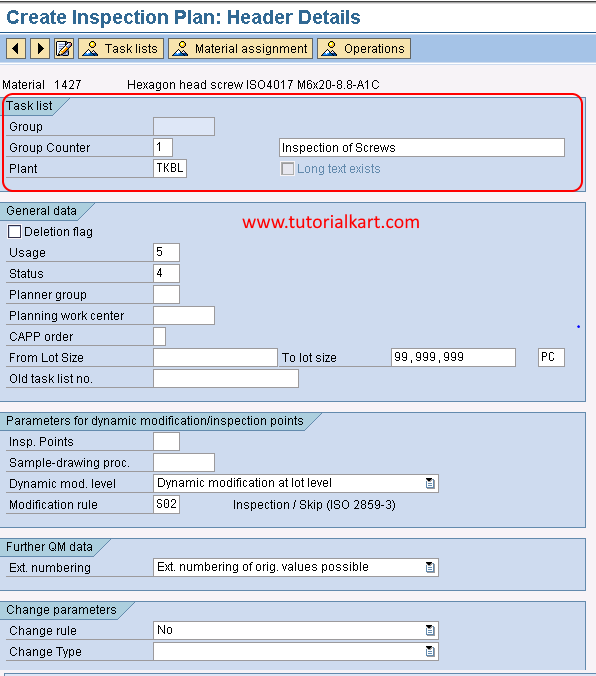 After maintaining all the mandatory details, click on task list.
Step 4: In next screen, inspection plan create: task list overview, it displays an overview inspection plan with task information and lot sizes of materials.

Click on operations option.
Step 5: In next screen, inspection plan create operation overview screen, enter the following details
Work center: Update the work center code for assign to inspection plan
Control key: Enter control key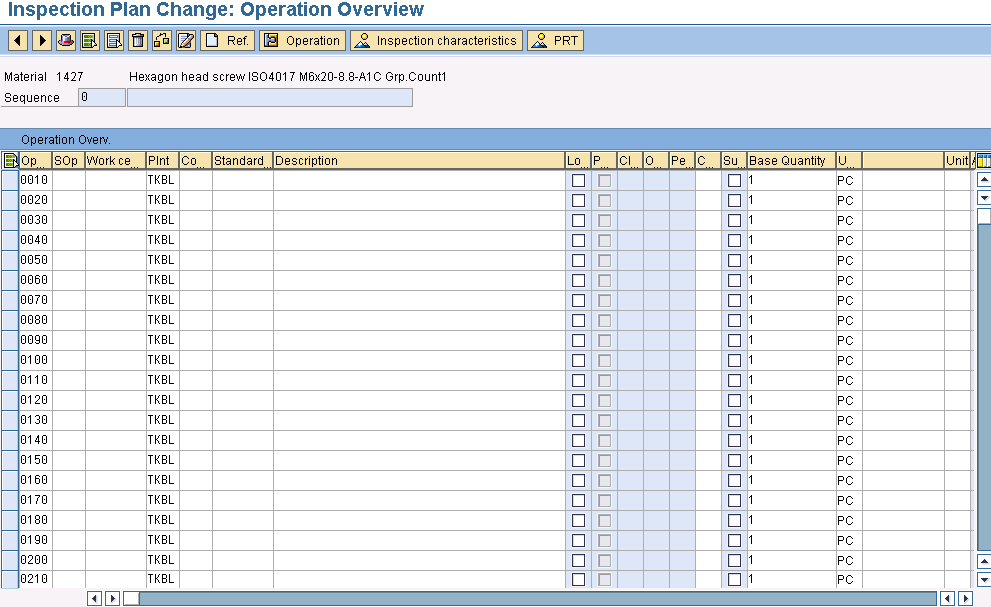 After entering the work center and control key, click on save icon to save the configured details.

Successfully we have created inspection plan in SAP.