What is Plant in SAP?
In SAP, Plant is an independent, physical and highest organizational unit in MM module. It can be operational unit or manufacturing unit or a sales branch of an organization. From material management view, plant can be defined as a location that holds valued stock.
Plant is responsible for planning, procurement, distribution of goods & services to customers or other resources of an organization under one company code.
How to Create Plant in SAP
In our previous training tutorials, we have learned how to define valuation level in SAP. In this SAP tutorial you will learn how to define plant in SAP.
| | |
| --- | --- |
| Plant | Name |
| TKBL | TKBL – Bangalore Plant |
| TKUS | TKUS – US Plant |
You can create plant by using one of the following navigation method.
Transaction code: – OX10
Menu_Path: – SPRO > IMG > Enterprise Structure > Definition > Logistics – General – Define, copy, delete, check plant.
Step 1) Enter T_Code "OX10" in the command and click on execute.

Step 2) On change view plants overview screen, click on new entries button to define new plant code as per the organizational requirements.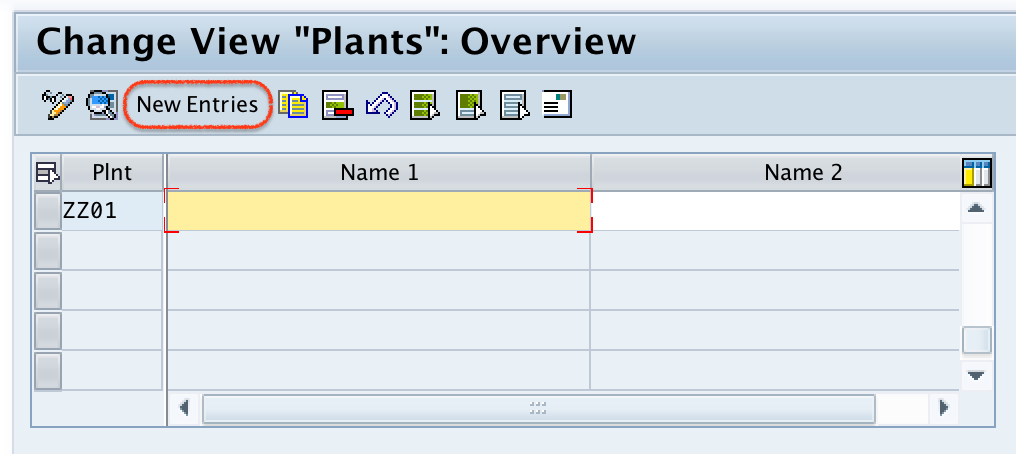 Step 3) On new entries screen, update the following details.
Plant: – Enter the four digits key that identifies the plant in SAP
Name: – Update the descriptive name of a plant.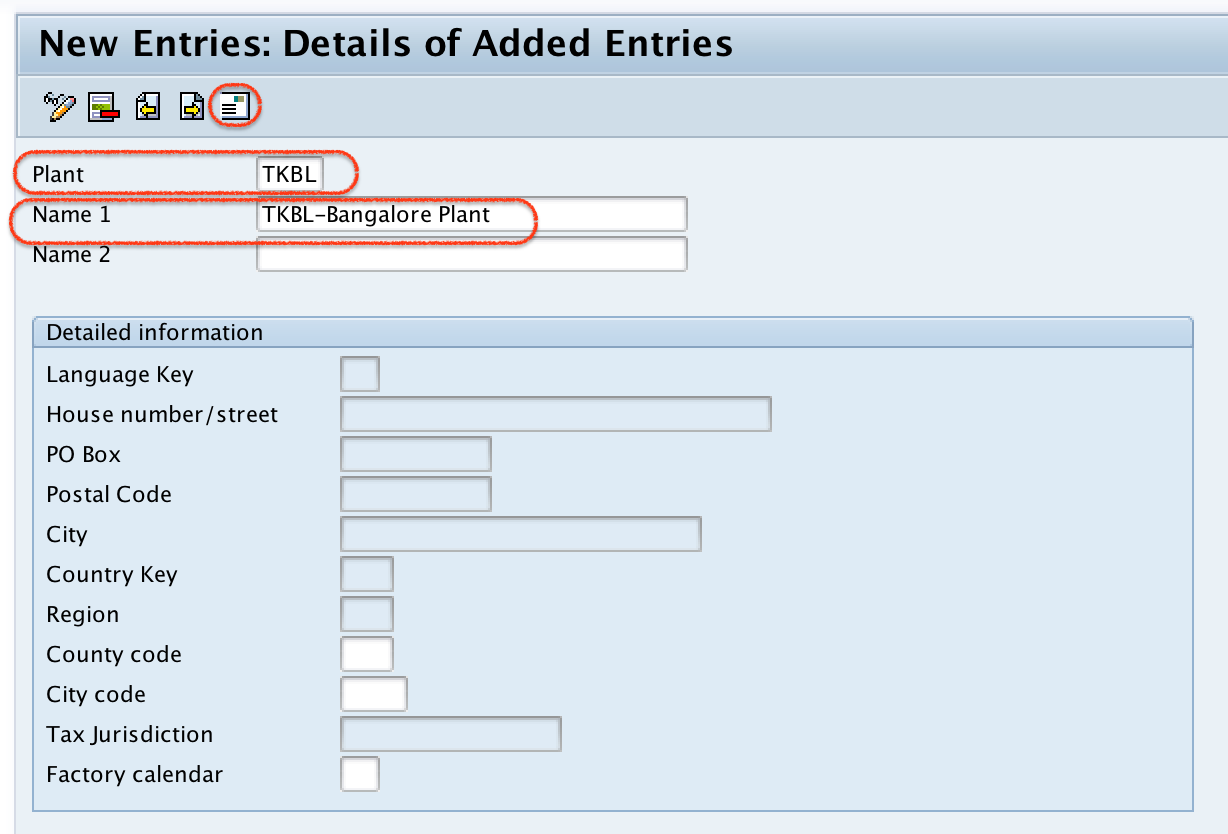 After updating plant code and description, click on address button to update the address of plant.
Step 4) Now update all the required and mandatory details in the address screen.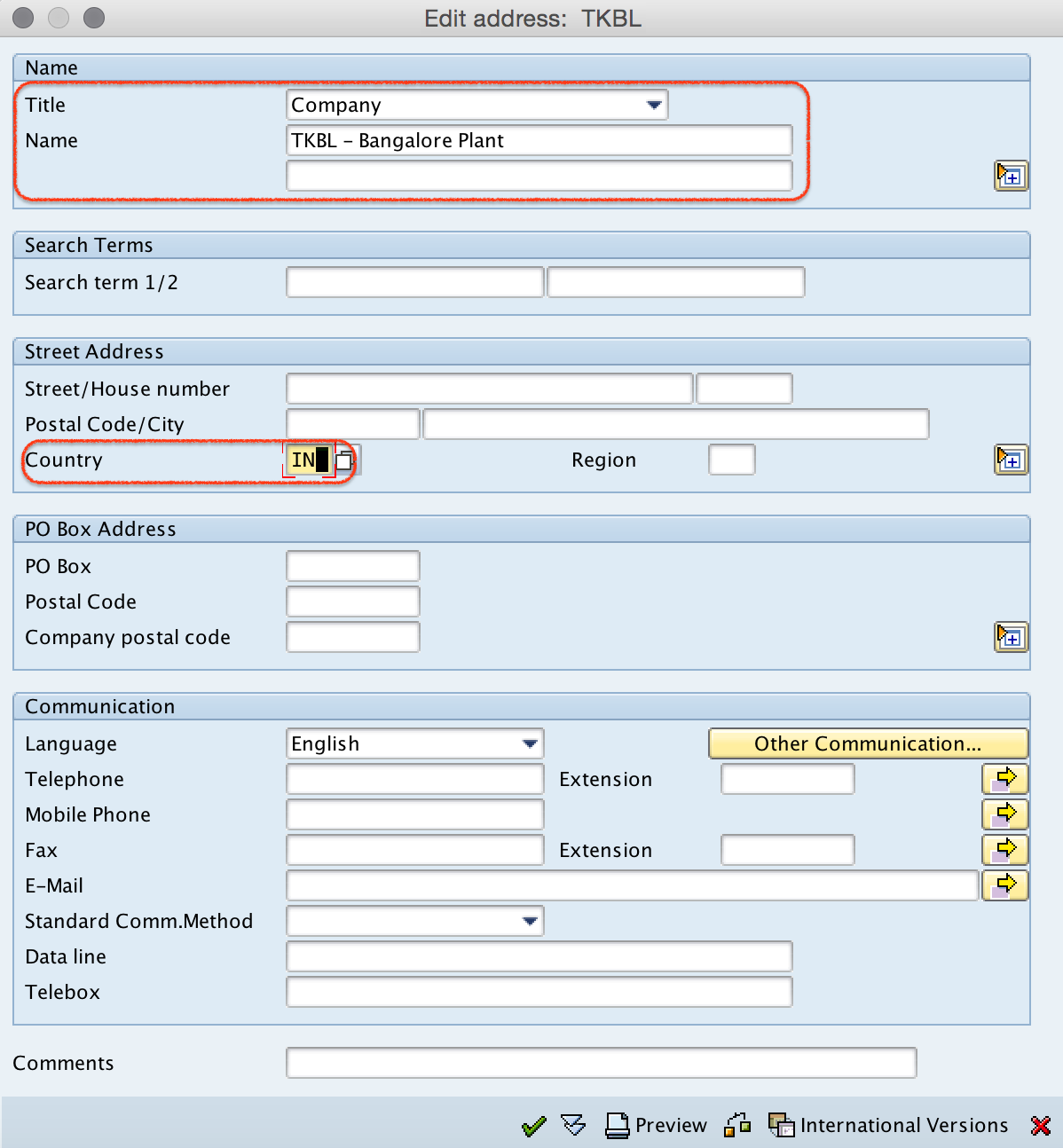 Click on save button, choose customizing request and save the configured plant details.
Now click on next entry button (F8) and similarly create another plant TKUS with required details.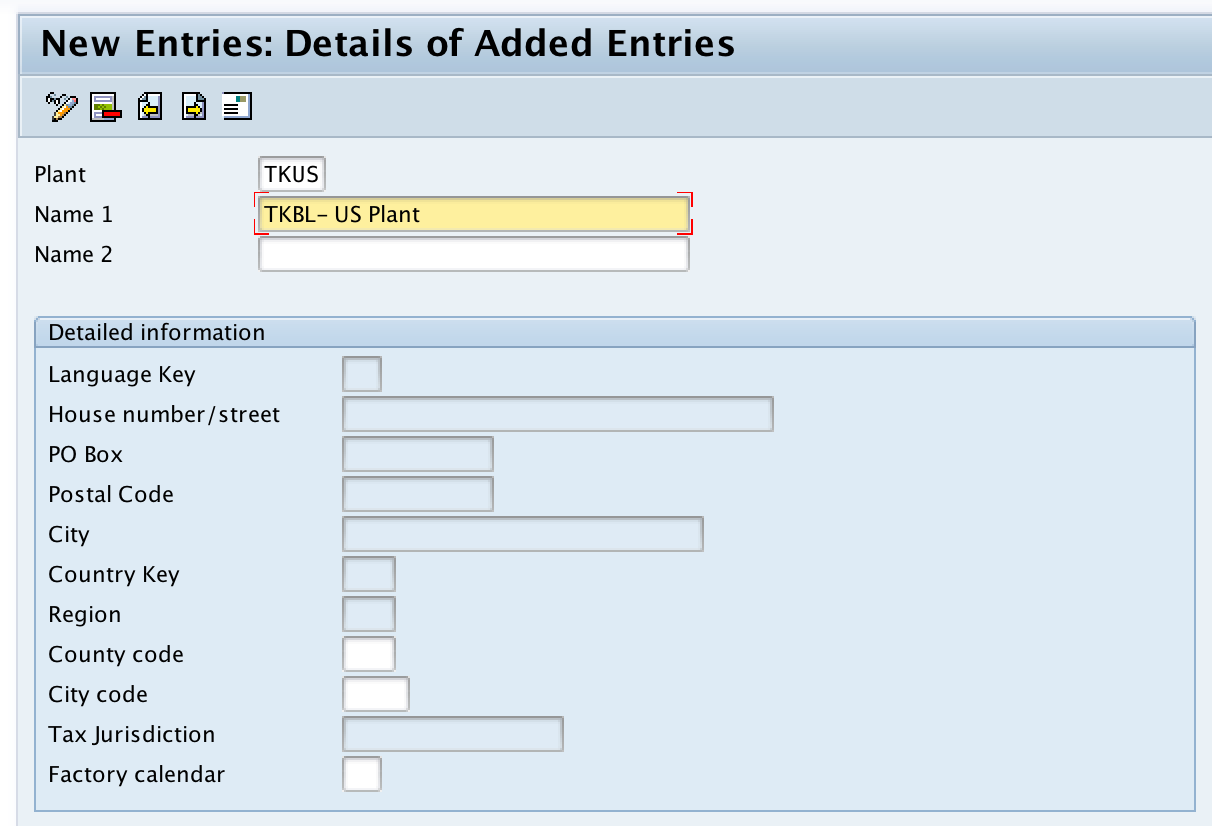 Successfully we have created new plant in SAP.