What is Quality Certificate in SAP
A quality certificate in SAP certifies the quality of goods and ensures certain quality of requirements. Quality certificates documents are used during the cooperation with suppliers and vendor to document the certain quality of standards incoming goods and outgoing goods.
Quality certificates helps an organization to follow better standards and ensure to provide high quality products to vendors and procure quality materials from suppliers.
Quality Certificates can guarantee
Manufacturing process and quality process
The execution of predefined inspections
Quality goods for delivery with a inspection results and quality certification.
Features of Quality Certificates
Creates certificates when materials are delivered or shipped.
Create different types of certificates – Distribute certificate, Print certificates, Print certificates, etc.
Quality certificates in SAP can be created directly for an inspection lot or a batch, when a delivery is not available.
The layout, format and content of quality certificates are defined through the interaction of certificate profile and SAPscript forms.
Certification profiles defines the quality certificate layout, format and content to be print on certificates.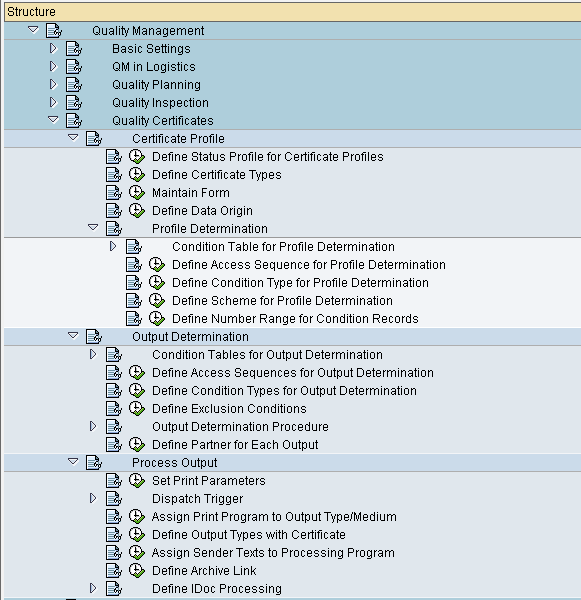 Configuration steps
Create quality certificate
Create certificate profile assignment