The following SAP CO tutorials guides you how to maintain controlling area settings step by step. The controlling area settings enables the configuration of standard hierarchy, profit center reporting currency type, Valuation views ALE distribution method and controlling indicators.
How to maintain Controlling area Settings
The settings for controlling area in SAP CO can be configured by using the following navigation method.
Transaction code: – SPRO

SAP IMG Path: – SPRO >> SAP Reference IMG >> Controlling >> Profit Center Accounting >> Basic Settings >> Control Area Settings >> Maintain Controlling Area Settings.
Step 1: – Enter SAP transaction code "SPRO" in the command field and enter.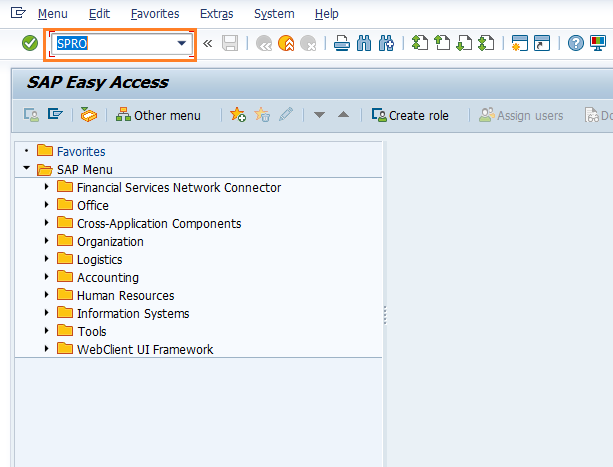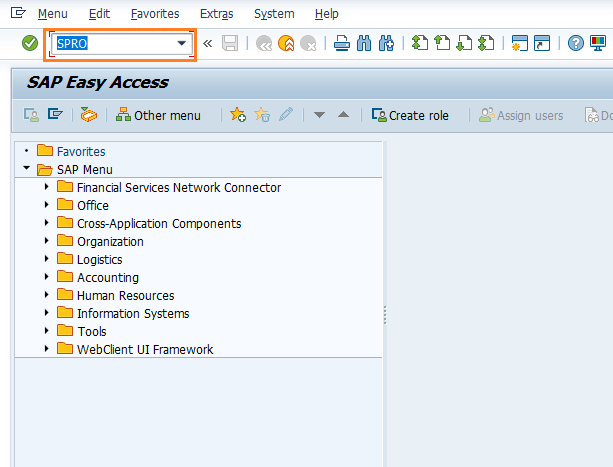 Step 2: – From customizing execute project screen, choose SAP Reference IMG.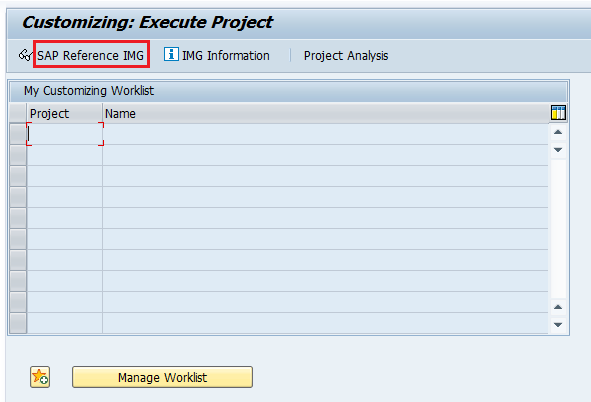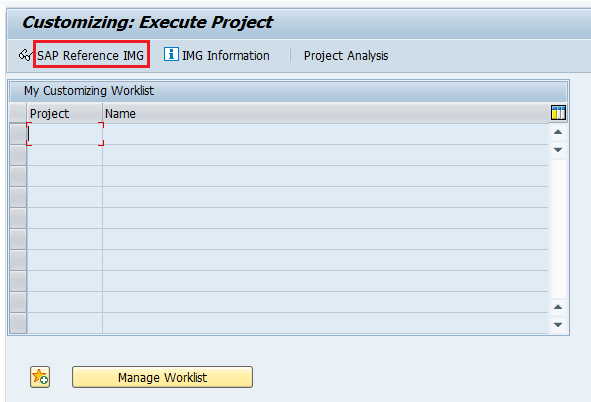 Step 3: – On SAP Customizing implementation guide tree structure, follow the path Controlling – Profit Center accounting – basic settings and click on maintain controlling area settings.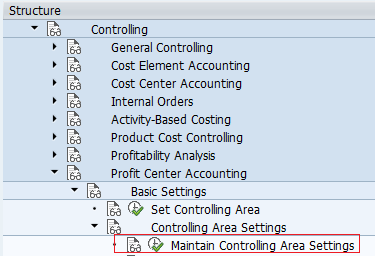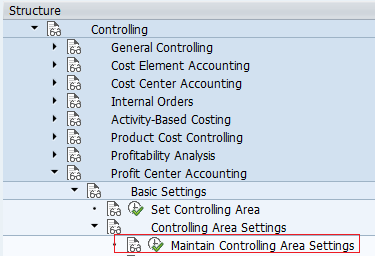 Step 4: – Now update SAP controlling area as "TK01" in the given field CO area and click on continue option.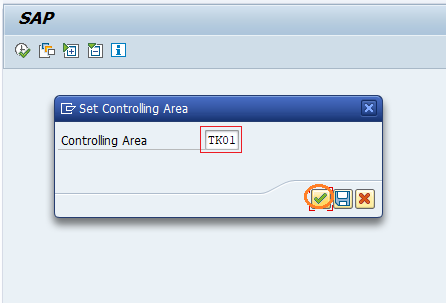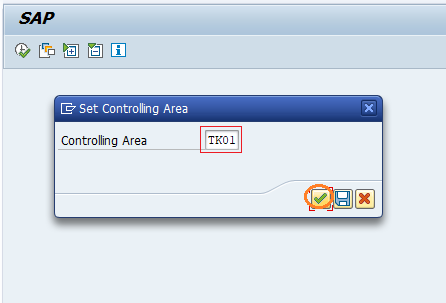 Step 5: – On change view EC-PCA controlling area settings overview screen, update the following details.
Standard Hierarchy: – Enter the standard_hierarchy key.
PCtr Local Currency Type: – Update the currency for profit center reporting. Here we have updated as 20 (Controlling area currency)
Profit Center Local Currency: – Update profit center local currency as INR.
Valuation View : – Update the valuation option form the given list (i.e. Legal Valuation/ Group Valuation / Profit Center Valuation)
ALE distribution method: – Choose Application Link Enabling (ALE) under given options and possible entries are (No distribution to other system/ Centralized profit center accounting / profit center decentralized or local).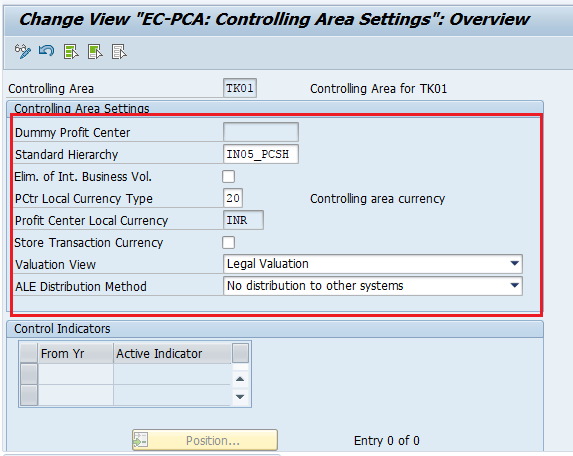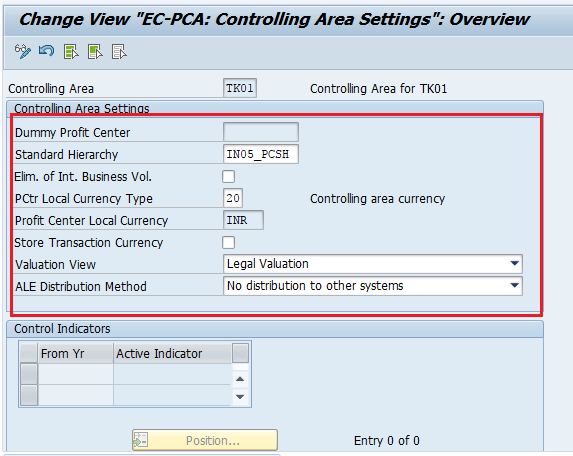 After maintaining all the settings for controlling area, click on save button and save the configured data.
Successfully we have maintained controlling area settings in SAP. Continue to read how to define profit center standard hierarchy in controlling area.