Force.com, Salesforce.com and Salesforce1 are different with each other. In this Salesforce developer tutorial, we are going to discuss about difference between Salesforce.com, Force.com and Salesforce1 and how their are used for Salesforce customers.
What is Salesforce.com?
Salesforce.com is the name of the global cloud computing company and is also the name of their flagship CRM product or Customer Relationship Management Software.
Salesforce does not require any software, where customer need to have Internet connection and a browser.

It is a web based software product that runs on a Cloud platform.

Salesforce.com allows companies to track and manage their business relationships and the information associated with them.

It allows companies to manage their accounts, contacts, leads, and most importantly sales opportunities.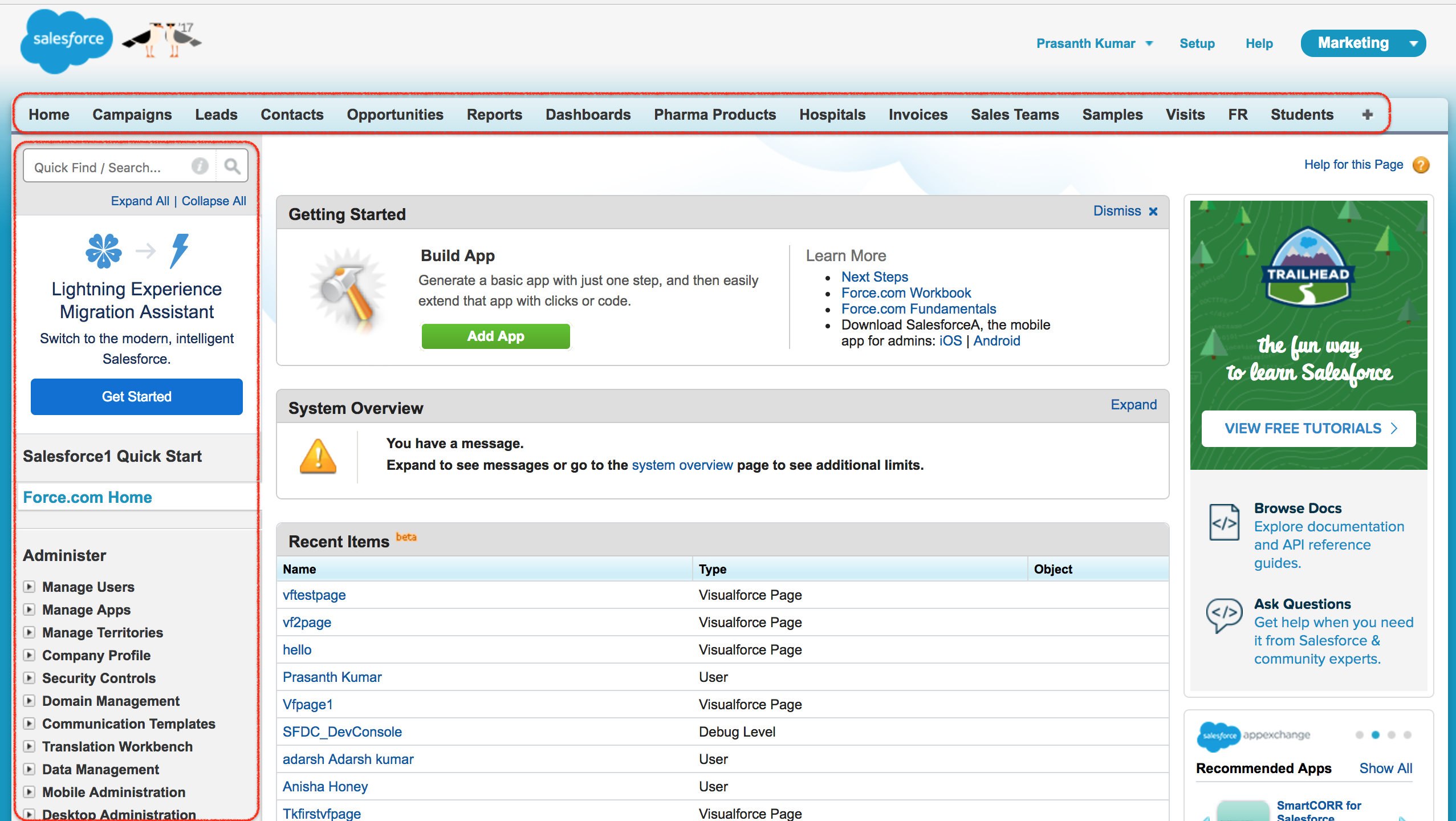 What is

force.com

?
Force.com is the name of the PAAS (Platform As A Service ) product designed to develop cloud-based apps and websites through cloud IDE (integrated development Environment).
Force.com is a development platform that was used to create next generation cloud applications.

It

allows Salesforce developers to build and deploy Cloud applications like the applications available in Salesforce App exchange.

Using Force.com we can build custom apps and third party apps on AppExchange.

Force.com includes different frameworks and the development tools needed to create any Cloud based application.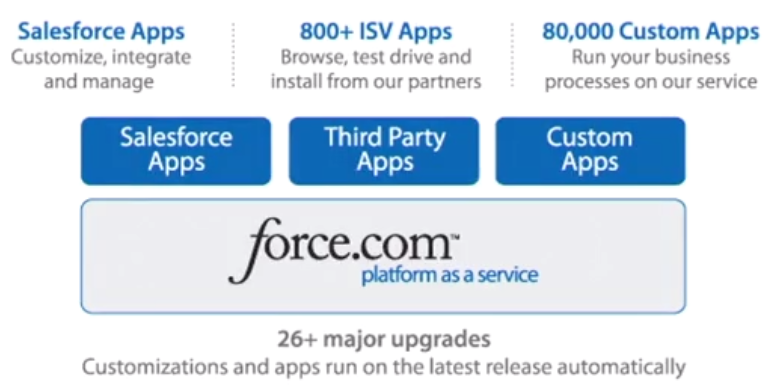 What is Salesforce1?
Salesforce1 is the first CRM platform for developers, ISVs (independent software vendors like Dropbox, Evernote, kenandy), end users, admins and customers moving to the new social, mobile and connected cloud.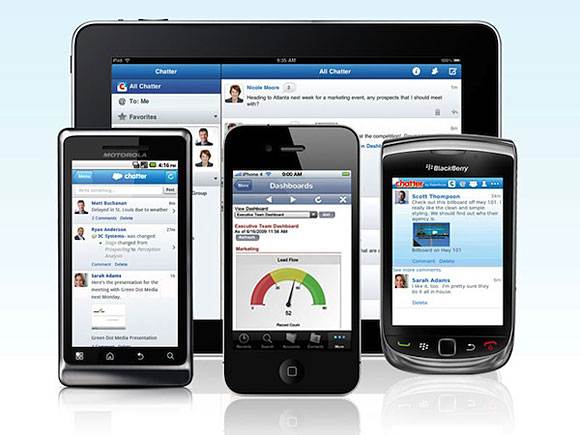 Salesforce1 is pronounced as Salesforce one.

Salesforce1 provides a built-in mobile application that allows users to easily access their Salesforce data through all their mobile devices, and tabs.

We can use Visualforce to create mobile applications using the tools available with the Salesforce1 platform.

Salesforce1 is a customer platform that connects all Salesforce apps, all devices and all customer data.

Salesforce1 is a mobile application which can be downloaded in App Store for IOS devices and Google Play store for Android devices.