Why Salesforce CRM is #1 on Demand
Salesforce is the worlds #1 on Demand on Cloud CRM. But why Salesforce CRM is #1 on demand CRM. Salesforce.com delivers continuous innovative technology to it's customers. Salesforce CRM is the product of Salesforce.com Inc Corporation company and Co-founded by Marc Benioff. Salesforce.com received its sixth consecutive Codie award for "Best CRM Solution".
Salesforce CRM Features
CRM Product of Salesforce.com Inc Corporation Company.
It's Co-founded by Marc Benioff.
Continuous Innovation.
Successful Customers.
International Reach.
Family of Solutions.
On-Cloud and On-Demand CRM.
Standard Applications and Customisations : Standard applications are available in salesforce.com, we can customise standard applications and the level of customisation depends upon the clients requirement.
Force.com platform : Using Force.com platform we can build number our own custom applications and deliver to the client. And it is easily integrated with other On-premise and On-Cloud applications.
Easily Integrated to other on-premise/on-cloud applications.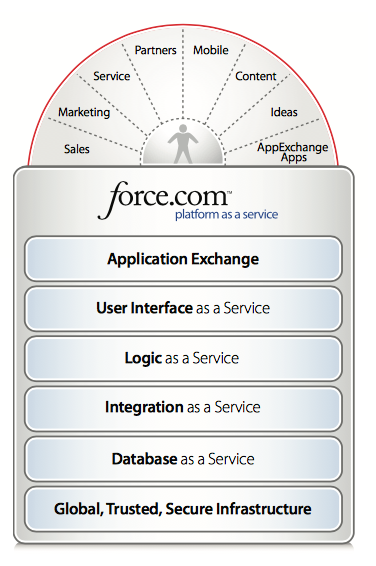 Different Career paths in Salesforce
When we talk about salesforce there are three different Career paths they are
Administrator.
Developer.
Consultants.
Salesforce Administrator
Administrator is a person who maintains Salesforce organisation, who deals the user, who deals with the profiles, who deals with security settings and many more.
Administrator handles the Servers.
Maintains the refresh.
Administrator handles the data.
Salesforce Developer
Salesforce Developer is a person who develops the Application and customise the applications.
Salesforce Consultant
Consultant is a person who understands the Business and convert the functional requirements in to technical specifications. Consultant is the person who stand between Technical team and the business.