Configuring Informatica Client and Domain
In our previous Informatica tutorial, we have learned about how to create Informatica PowerCenter Repository Service and Informatica PowerCenter Repository content. In this Informatica tutorial, we will move ahead and start Configuring Informatica Client and Domain, where we are going to configure domain in Repository service and connect.
Informatica PowerCenter is a collections of database tables containing metadata. A PowerCenter Repository service manages the repository and performs all metadata transactions between the repository database and repository client.
To open Informatica PowerCenter Repository Manager in Windows, Click Start button | All programs | Informatica 10.1.0 | Client | PowerCenter Client | PowerCenter Repository Manager.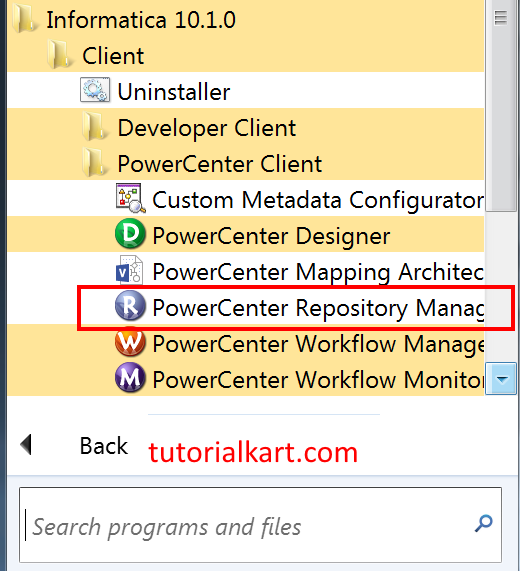 Go to Repository menu in the top and click on Configure domains.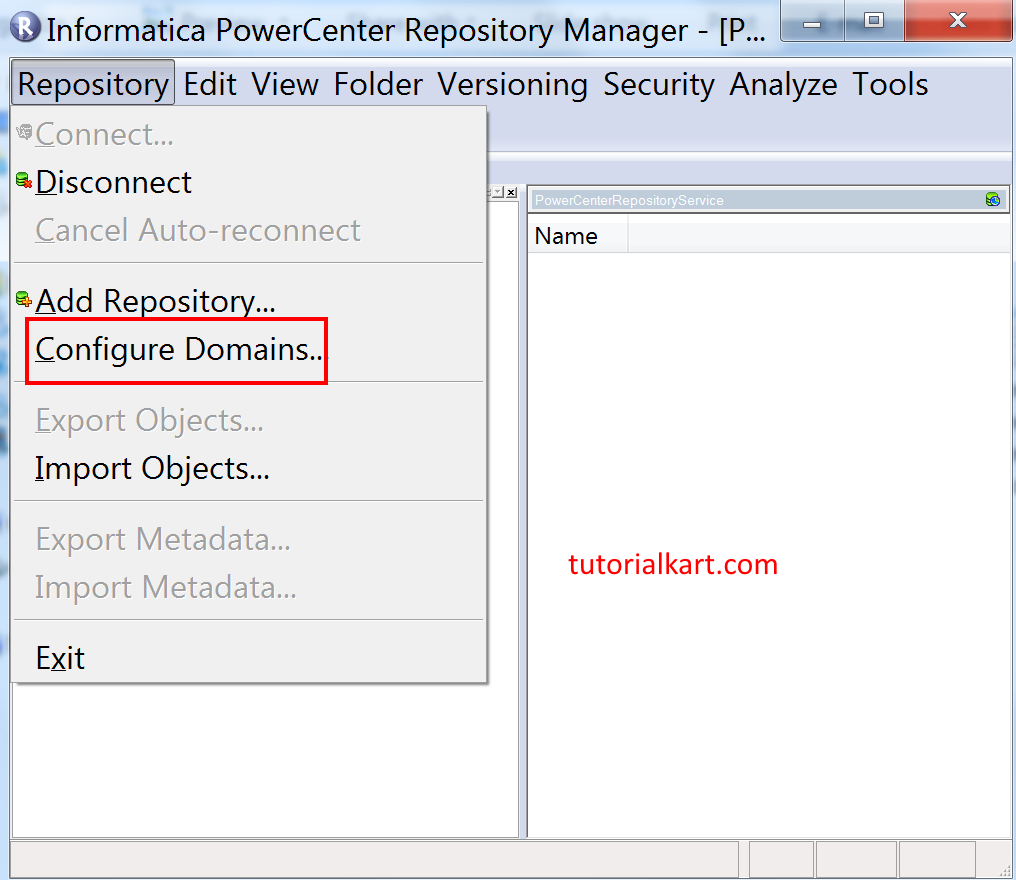 Now a new window will be opened called configure Domains as shown below and click on square box on the left side.
Enter Domain name.
Gateway Host.
Gateway port (Gateway port is assigned during server installation).
Configuring Informatica Client and Domain
Now list of all repositories that are available in our domain will be displayed, select check box to add Repository to domain (Tutorialkart).
Click on OK button to add repository.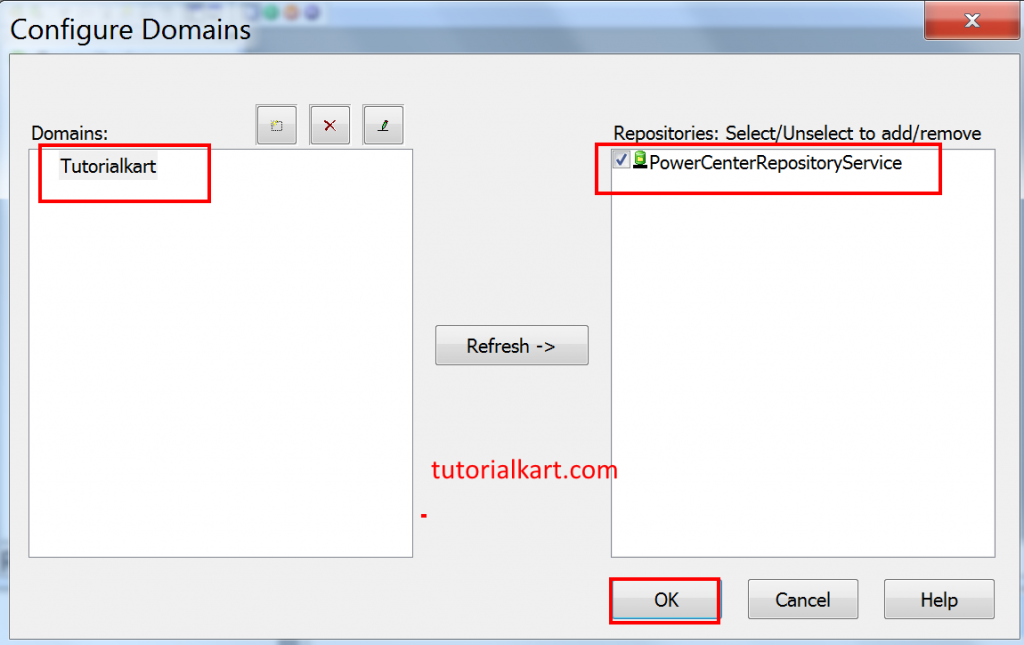 We have added our PowerCenterReposituryService successfully as shown below.
How to connect PowerCenter Repository Service?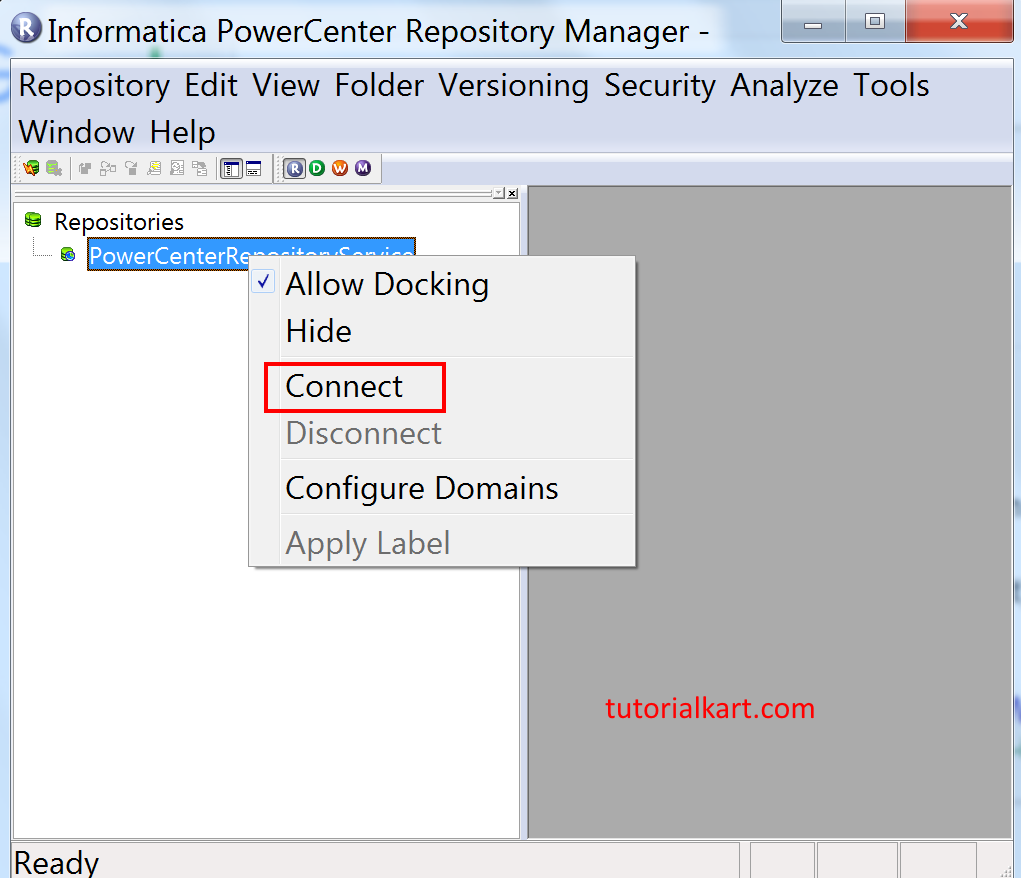 To connect PowerCenter Repository service, right click on repository and click on Connect as shown below.
A new window will be opened called connect to Repository, in this step we have to provide Username and Password.

After enter username and password, click on connect button.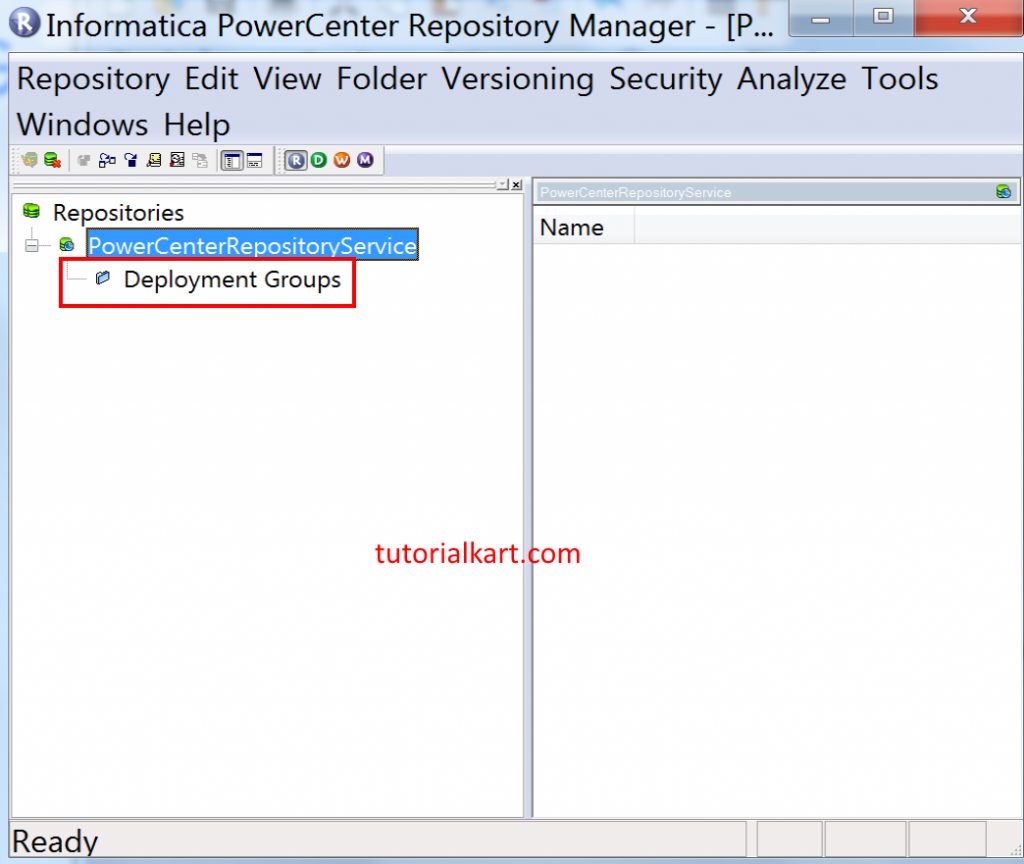 Conclusion
In our next Informatica tutorial, we will learn about Creating new user in Informatica PowerCenter, Creating folder, editing folders, deleting folders, providing access on folders to users and managing users password's.