Informatica PowerCenter Repository Backup & Restore
In this Informatica tutorial, we are going to learn about how to take repository backup and restore backup step by step in Informatica 10.0.1. In Informatica PowerCenter Repository backup can be taken using Admin console and pmrep command.
Repository Backup using Admin console
In Informatica, Administrator regulated repository backup to prevent data loose due to some software and hardware failures. Informatica PowerCenter repository backup is stored as binary files. Logon to Informatica Admin console using login username and password.
Step 1 : Select Repository Service.
Informatica Repository service is the centralized database that stores metadata generated in the client tools. Select repository service present in the domain navigator as shown below.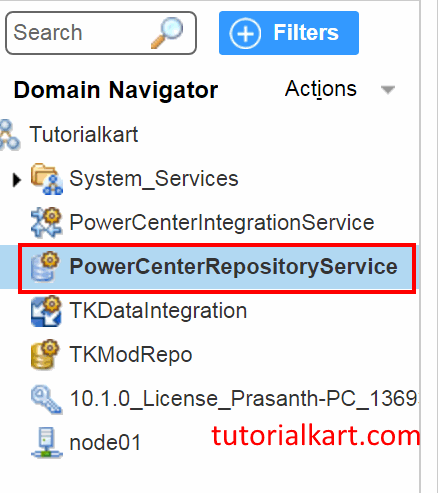 Step 2 : Select backup contents under actions menu to take backup.
To select backup content, navigate to Actions at the right top of the page and select repository contents | Backup as shown below.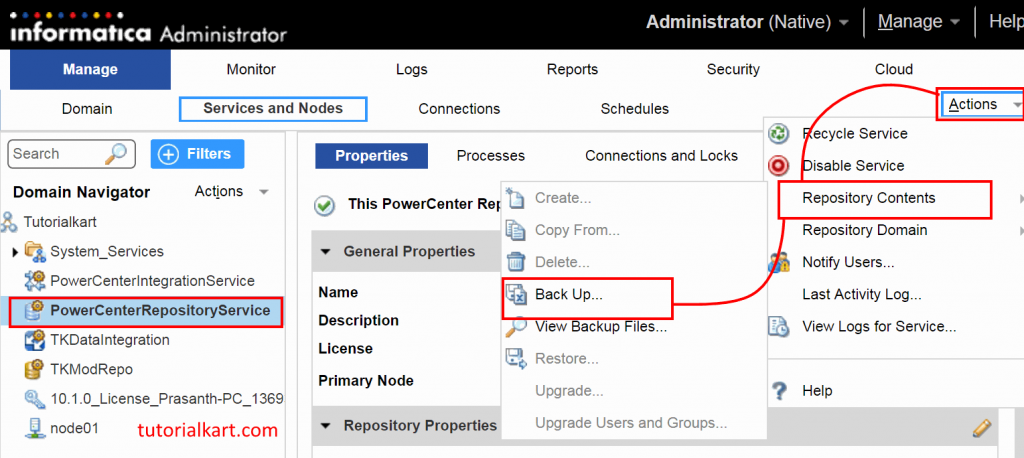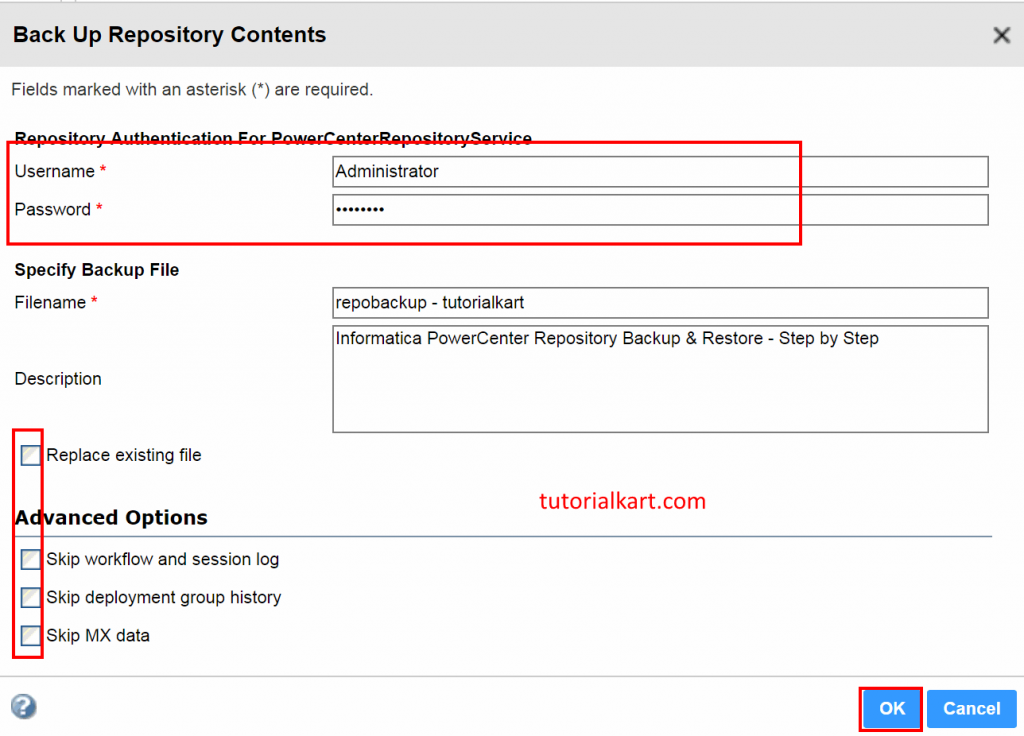 Enter Username, password, Backup filename and description details to take Informatica PowerCenter repository backup. Based on the backup requirement select advances options shown below.
View Informatica PowerCenter Repository Backup
To view PowerCenter repository Backup, navigate repository service | Actions |repository content | View Backup files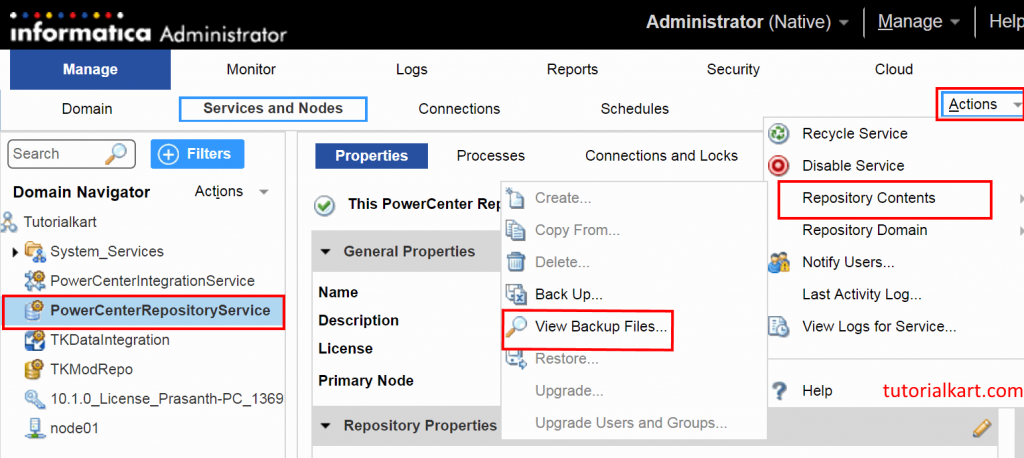 Now a popup window will be appeared on your screen which displays list of backed up files with file name, version, Skip options and description as shown below.

Step 3 : Restore contents under actions menu to restore.
To restore contents in the repository service, we must have backed up the informatica repository. Click on Restore link as shown above.