What is a Workflow Informatica?
A Workflow in Informatica is a set of multiple tasks connected with start task link and triggers the proper sequence to execute a process. When a workflow in Informatica is executed, it triggers a start task and other tasks connected in the workflow.
A workflow can be created manually and automatically using Workflow Designer tool in Workflow manager. To create workflow in Informatica 10.1.0, Open Informatica Workflow manager and select Workflow designer in Tools menu.
A workflow is an engine which runs 'N' number of sessions / Tasks.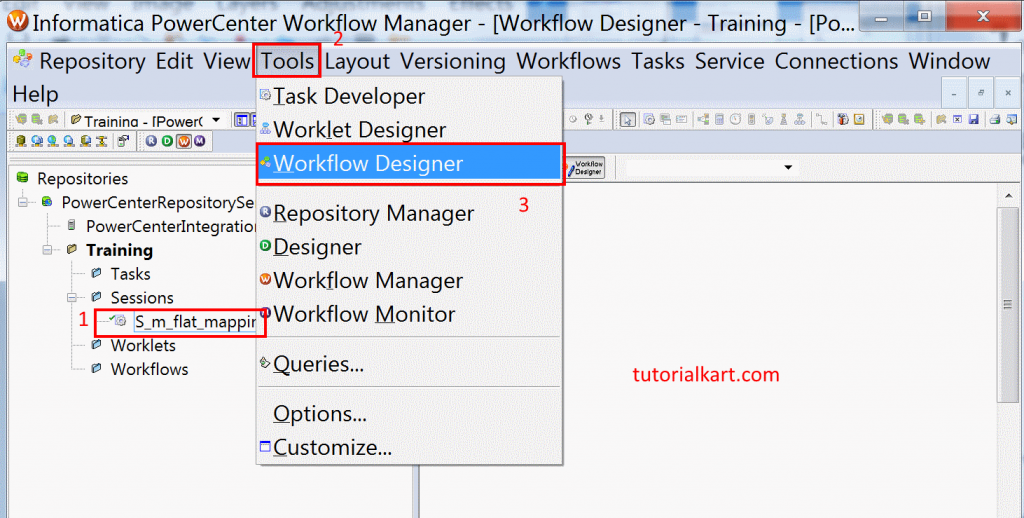 Now go to Workflows and click on Create button to create new workflow.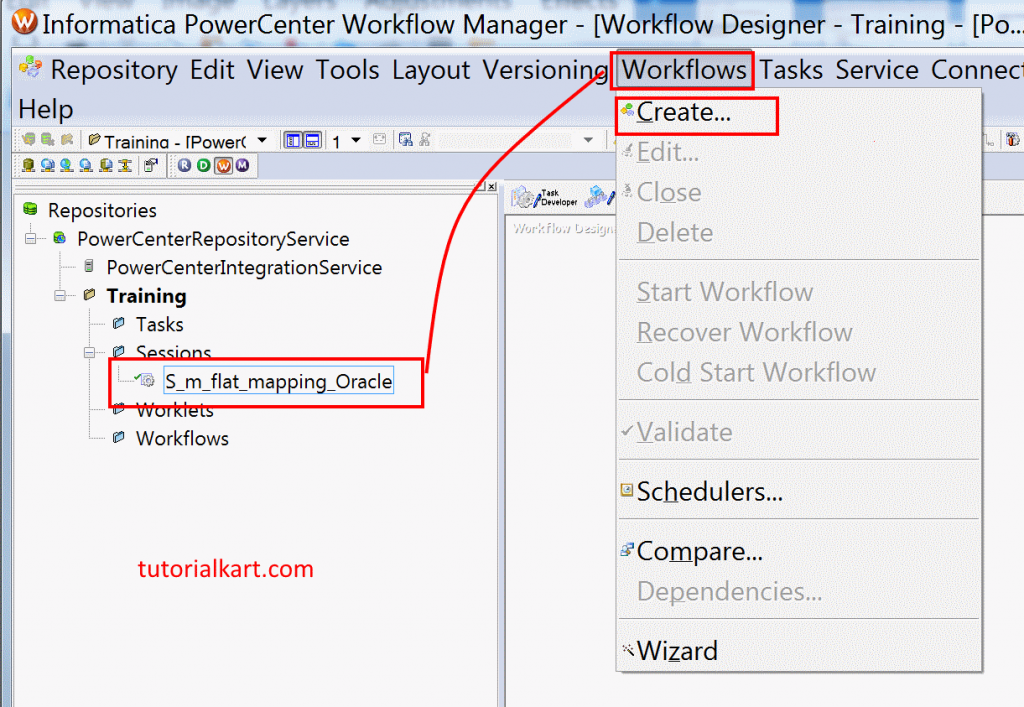 Enter the name as W_s_m_flat_mapping_Oracle.
Click OK button.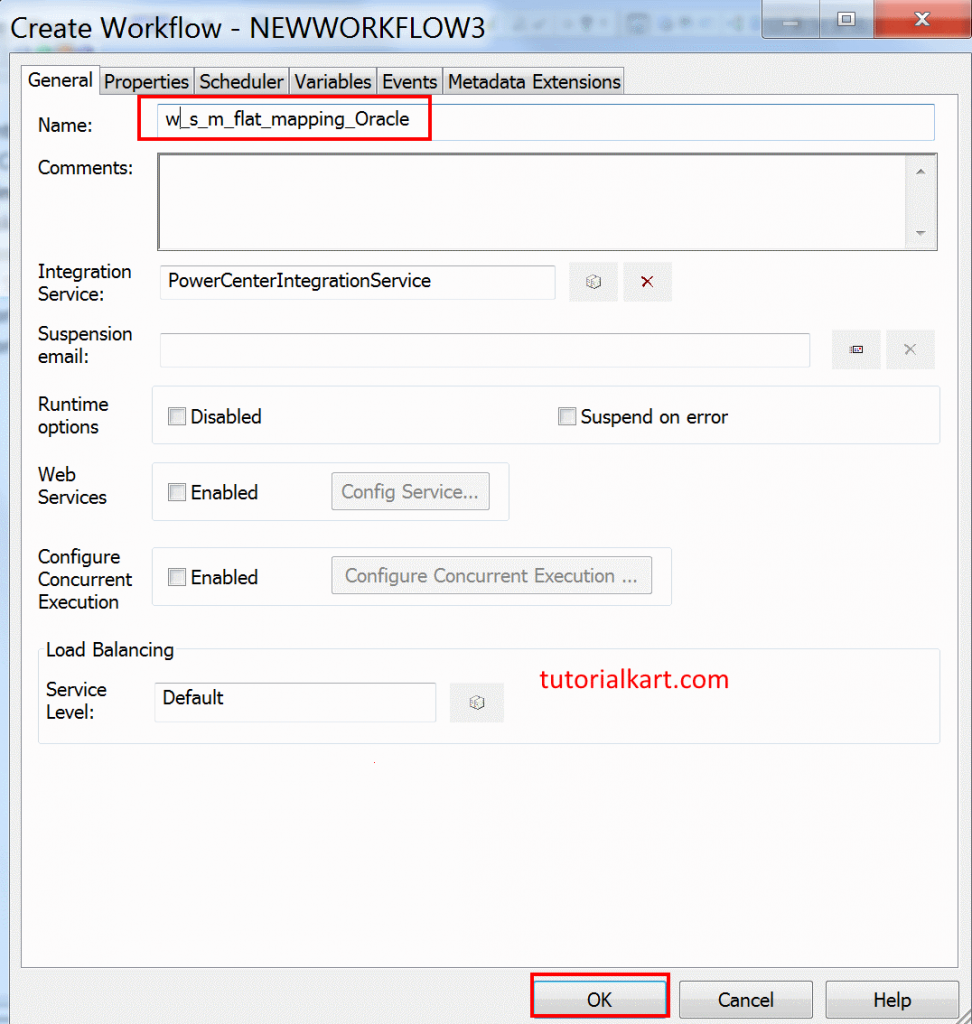 From left window, drag the session and drop beside workflow as shown below.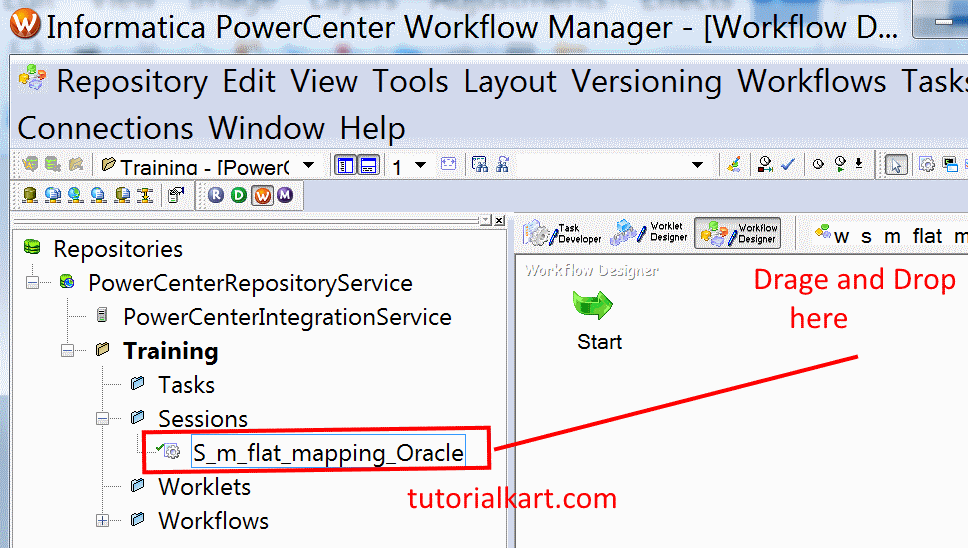 From toolbar, click on kink task and drag the link from start and drop on Session for connection.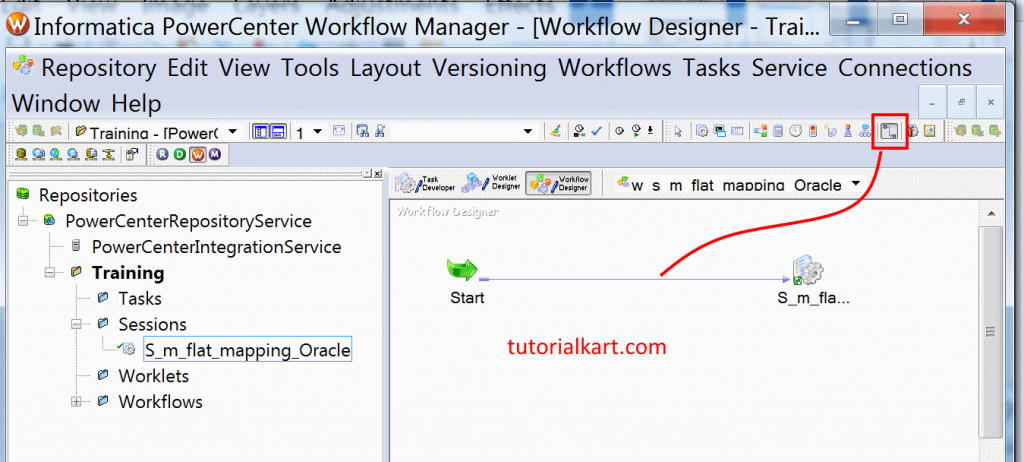 Go to Repository tab and click on Save button.
How to run a Workflow in Informatica PowerCenter 10.1.0.
A Workflow in Informatica 10.1.0 has been created successfully, now to run a workflow navigate to Workflows | Start Workflow.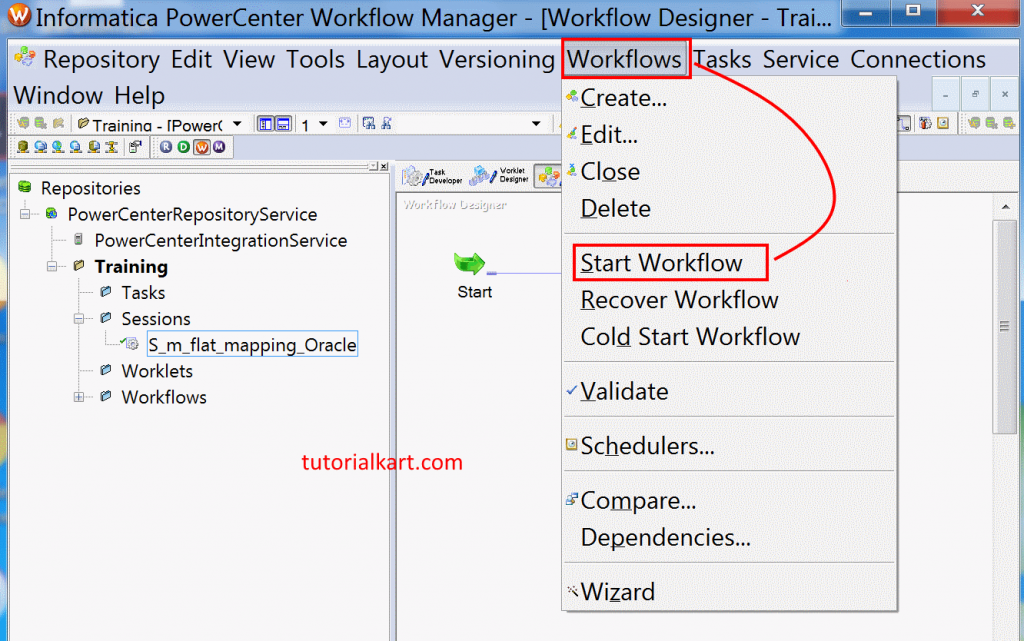 Monitor ETL process – View State.
To monitor ETL process, Open the client PowerCenter workflow monitor and select the session which has got succeeded or failed and also we can get session log.