How to create purchase info record in SAP
Purchase info record is a central source of information related to purchasing data and it is specific to material and vendor combination for a particular plant and specific purchase organization. The main purpose of purchase info record is to adopt the data from info record to all purchasing documents like Request for Quotation (RFQ), Purchase Order (PO) and outline agreements.
Purchase info records can be created manually or updated automatically in the background when you are creating the documents of Quotation or Purchase order or outline agreements by choosing "info update" option.
Types of Purchase Info Records
Info records can be maintained for different procure types, the different types of purchase info records are
Standard
Pipeline
Consignment
Sub contract
Create info record manually
You can create purchase info record manually by performing the following steps.
| | |
| --- | --- |
| Transaction code | ME11 |
| SAP Menu Path | SAP Menu > Logistics > Material Management > Purchasing > Master data > Info records > Create. |
Step 1 : – Execute t-code "ME11" in command field from SAP easy access screen.

Step 2 : – On create Info record: initial screen, maintain the following details.
Vendor : – Update the vendor account number in the vendor text box
Material : – Update the material number (material code) in the material text box. Material text box allows you to create purchase information record in two ways i.e. With material number and without material number
Purchasing Org : – Update the purchase organization of the material
Plant : – Update the plant key, which has to receive the ordered goods.
Info record : – Leave the info record box as blank, as the SAP system automatically assign the number to information record.
Info Category : – Choose info category as standard.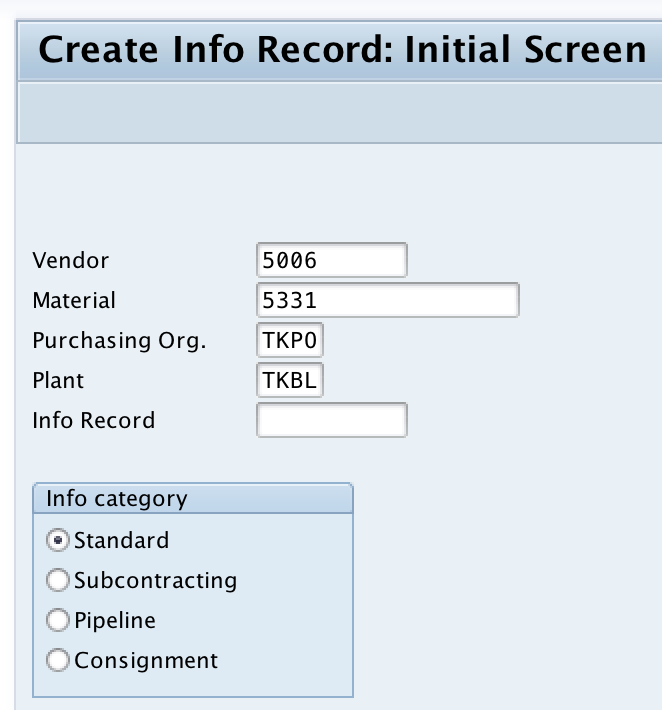 Step 3 : – On create Info record general data screen, update all the required information and press enter key to continue.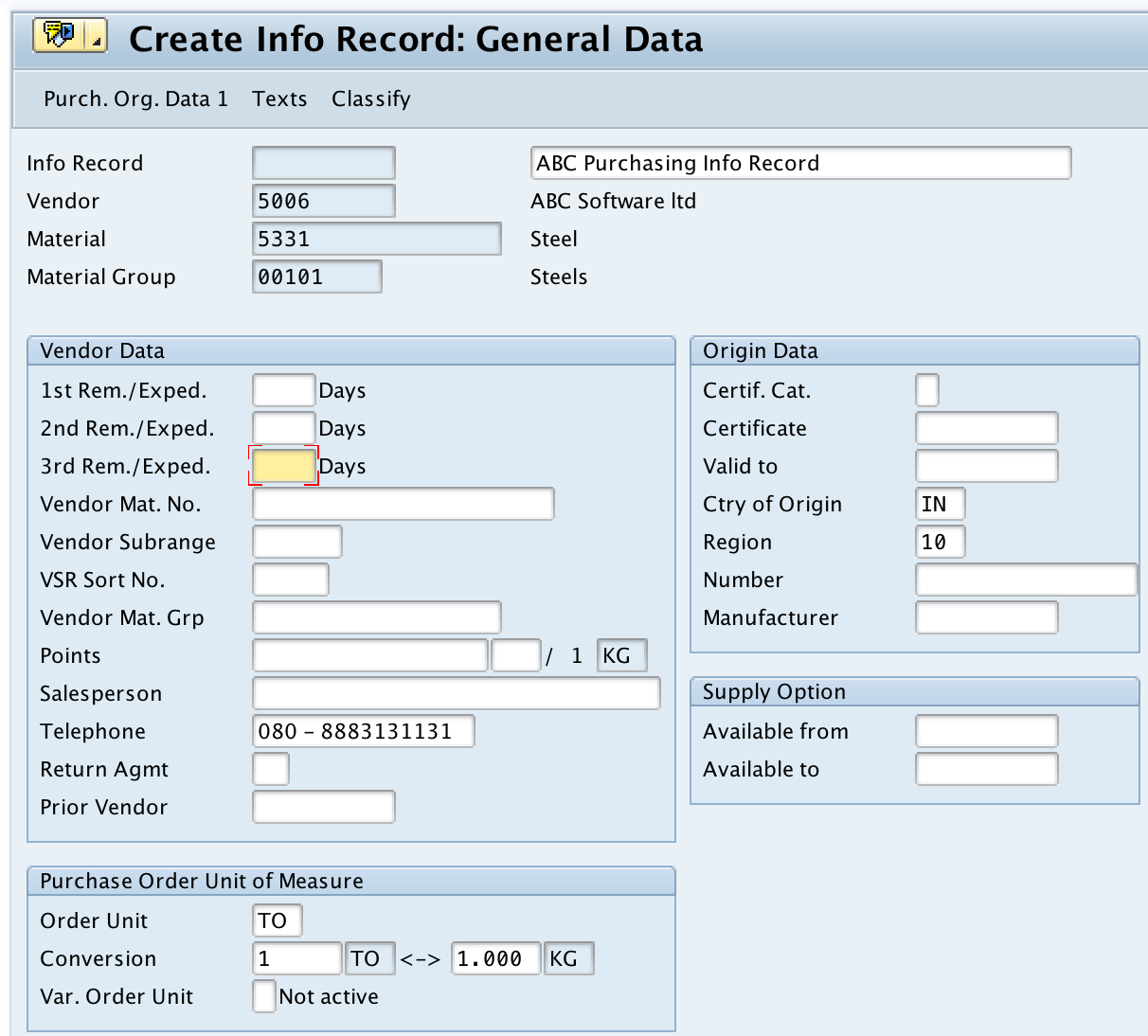 Step 4 : – On create info record : purchase organization data 1 screen, update the required information of
Planned delivery time in days
Standard quantity
Net price of material
and any other required details as per requirements.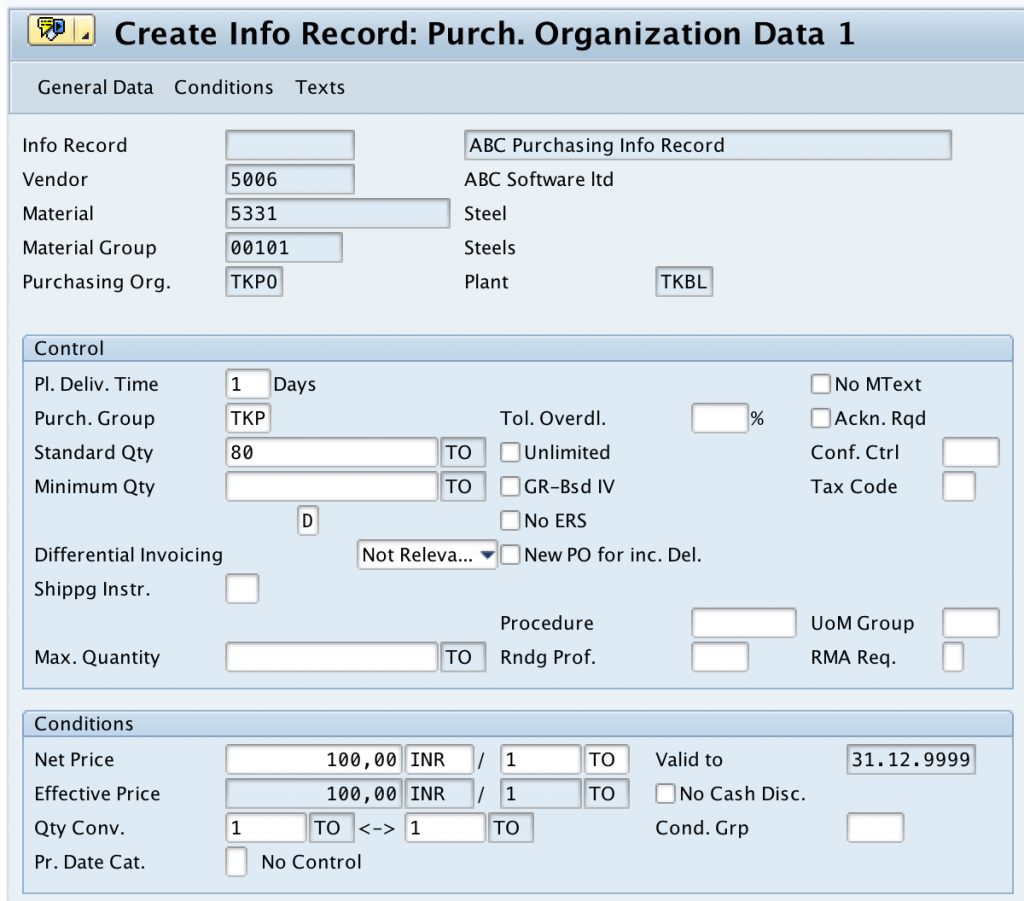 Step 5 : – On create info record text overview screen, update the info memo, purchase order text.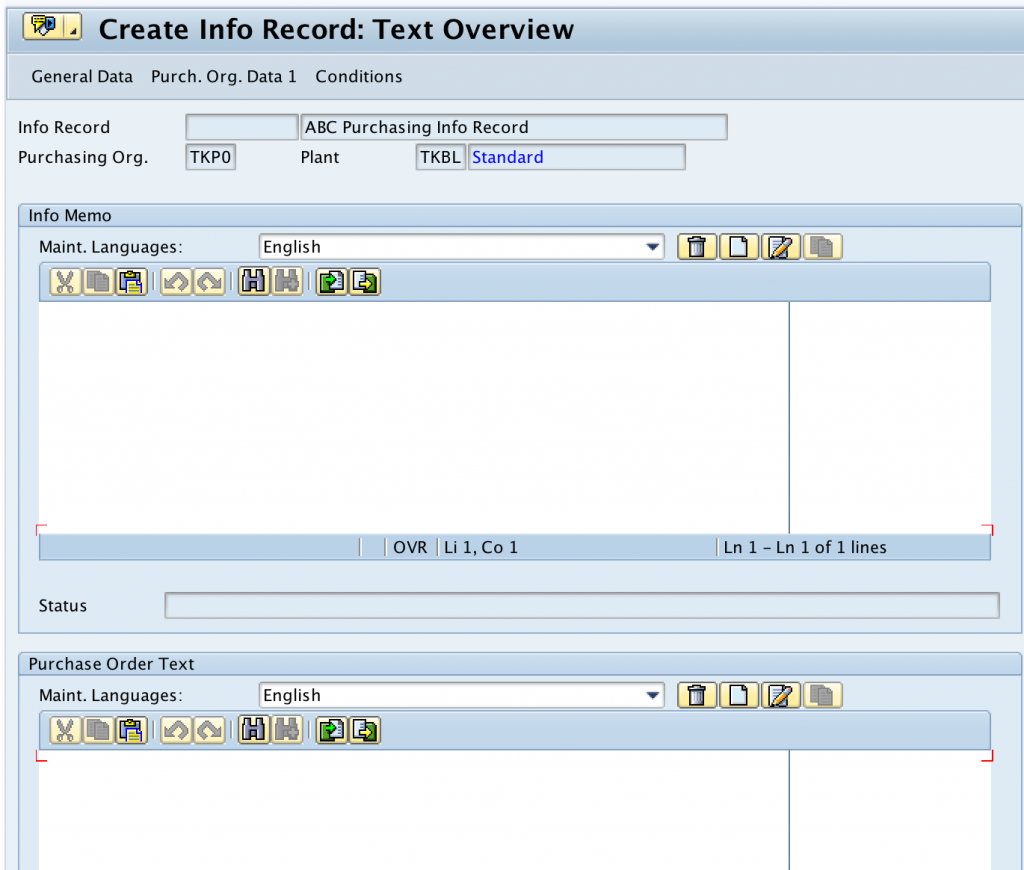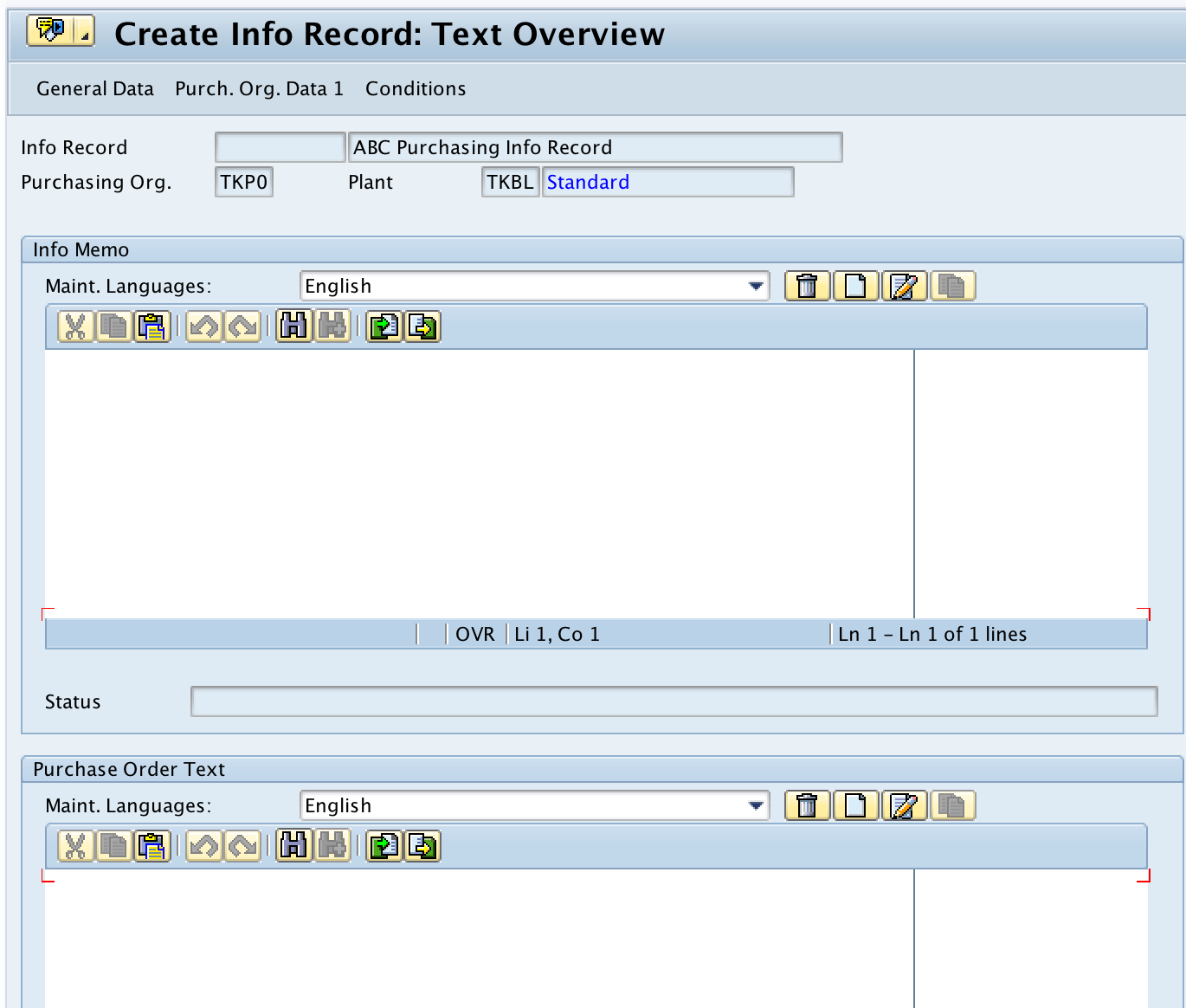 Click on save button and save the configured info record details.

Successfully we have created purchase info record in SAP MM.