How to Assign Company Code to Company in SAP
In this SAP tutorial you will learn procedure to assign company code to company in SAP. After successfully creation of company code and company in SAP, you need to assign company code company in SAP system.
Why Assignment
The link between company and company code in SAP is established through a assignment of company code to company.
Configuration steps
You can assign by using one of the navigation method or transaction code.
Step 1) Enter Transaction code "OX16" in the SAP command field and press enter to continue.

Step 2) On change view "Assign company code -> Company":Overview screen, click on position button and give your company code key. Now your company code displays at the window.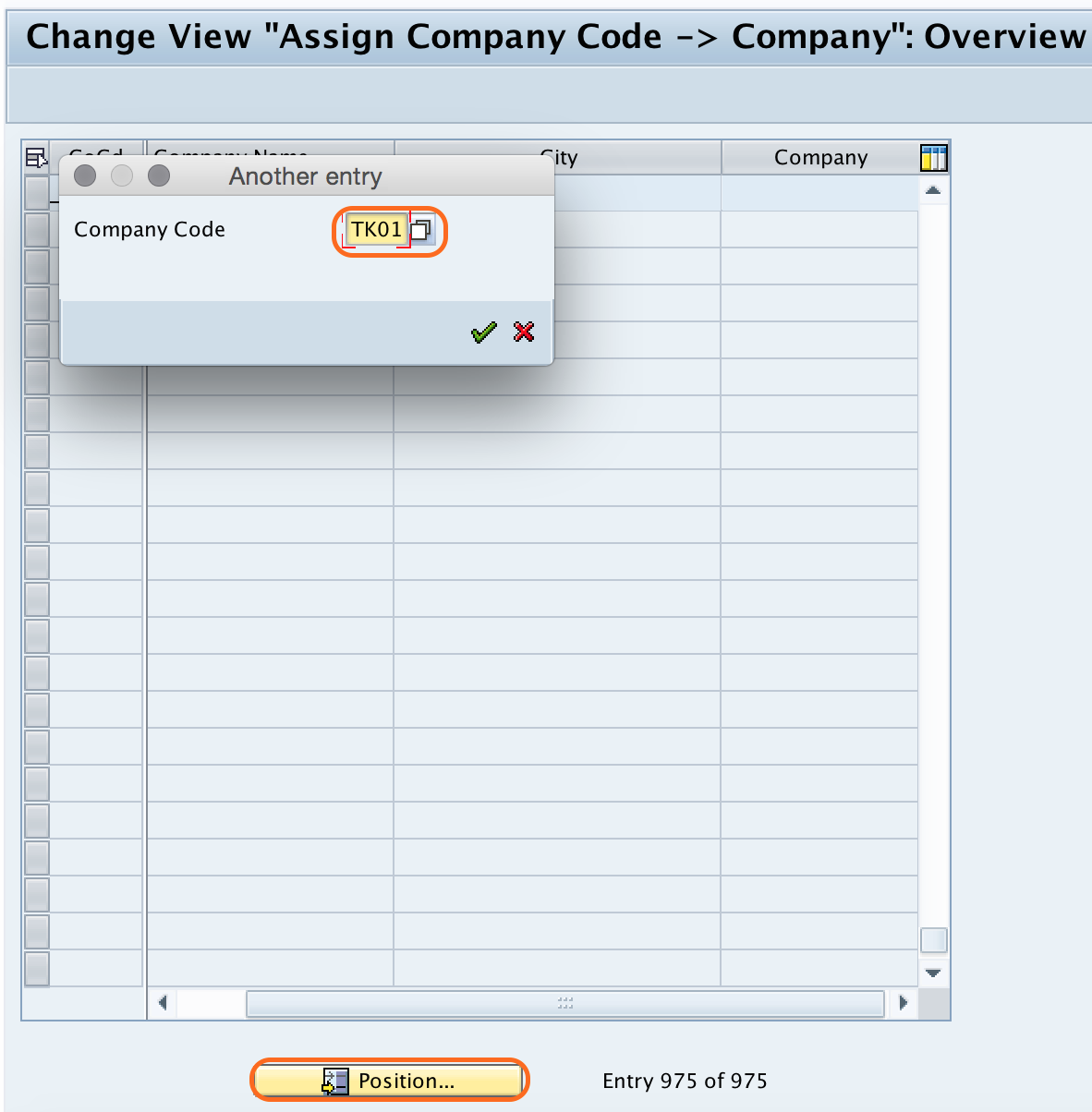 Step 3) Now update your company key "TKART" in the given field.

Step 4) After assignment of company code to company, click on save button and save the configured data.

Successfully we have assigned company code "TK01" to company code "TKART" in SAP systems.