Stock Groups in Tally
Stock groups in Inventory are similar to groups in accounting master. Stock groups in tally helps in classification to stock items according to their behavior. The grouping of stocks in tally enables to identify and report in statements as per stock wise. Similar stocks can be are grouped under stock groups according their characteristics, brand, product type, etc.
Examples of Stock Groups
Tutorial Kart sells Laptops, PC's and Music system. Below are the structure of stock items that being sold.
Group A Computers
| | |
| --- | --- |
| A1 – Lenov0 | A1a – 13 Inch Laptop |
| A1 – Lenov0 | A1b – Lenovo 16 Inch PC |
| A2 – Dell | A2a – Dell 13inch Laptop |
| A2 – Dell | A2b – Dell 16 inch Pc |
| A3 – HP | A2a – HP 13inch Laptop |
| A3 – HP | A3b – HP 16 inch PC |
In above example, all the laptops and Pc's are grouped under computers and main stock group computer will be created in tally.
| | |
| --- | --- |
| Group B – Music System | |
| B1 – Sony | A2a – Blue Ray Player |
| B1 – Sony | B2b – DVD player |
In above examples, music products are grouped under music system and main stock group music system will be created in tally.
How to open Stock groups in Tally ERP 9
Step – 1: Gateway of Tally > Inventory Info.
After opening the Tally application, from the Gateway of Tally screen choose the inventory info under Master tab.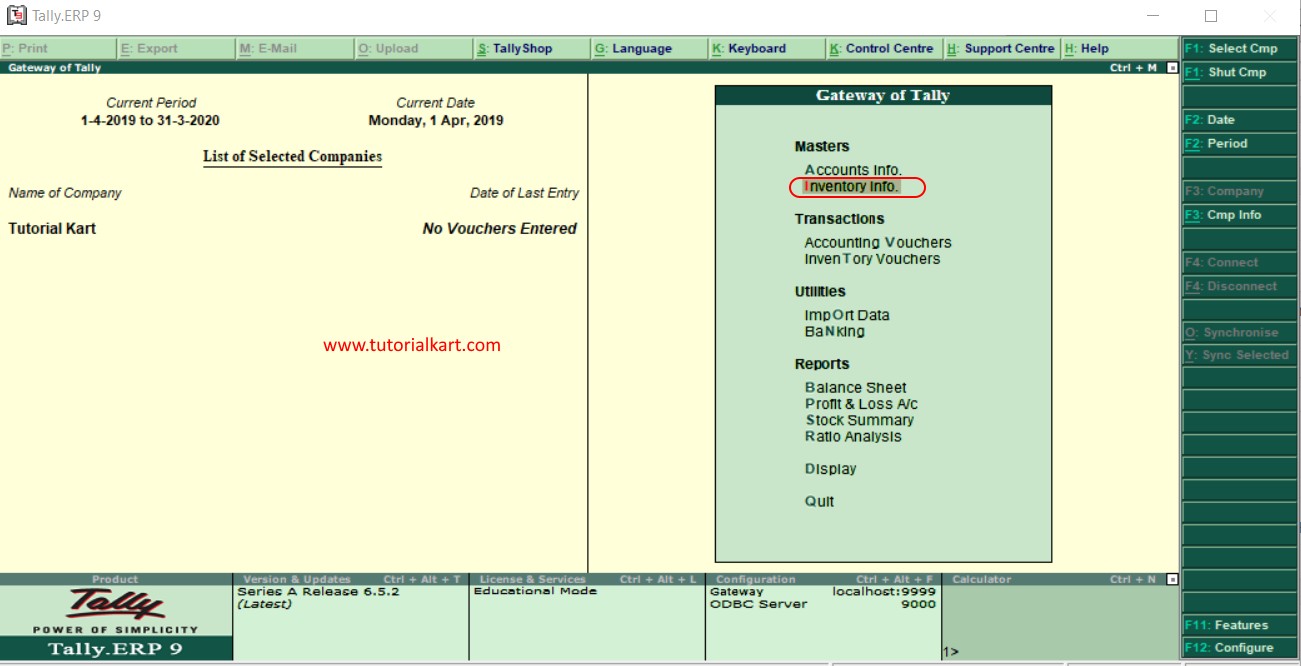 Step 2: Next under Inventory Information, displays list of inventory masters where you can maintain inventory master data.
Stock groups
Stock Categories
Stock items
Unit of Measures
GoDowns
Voucher Types
Copy Allocation details
To work with stock groups in tally, click on stock groups option.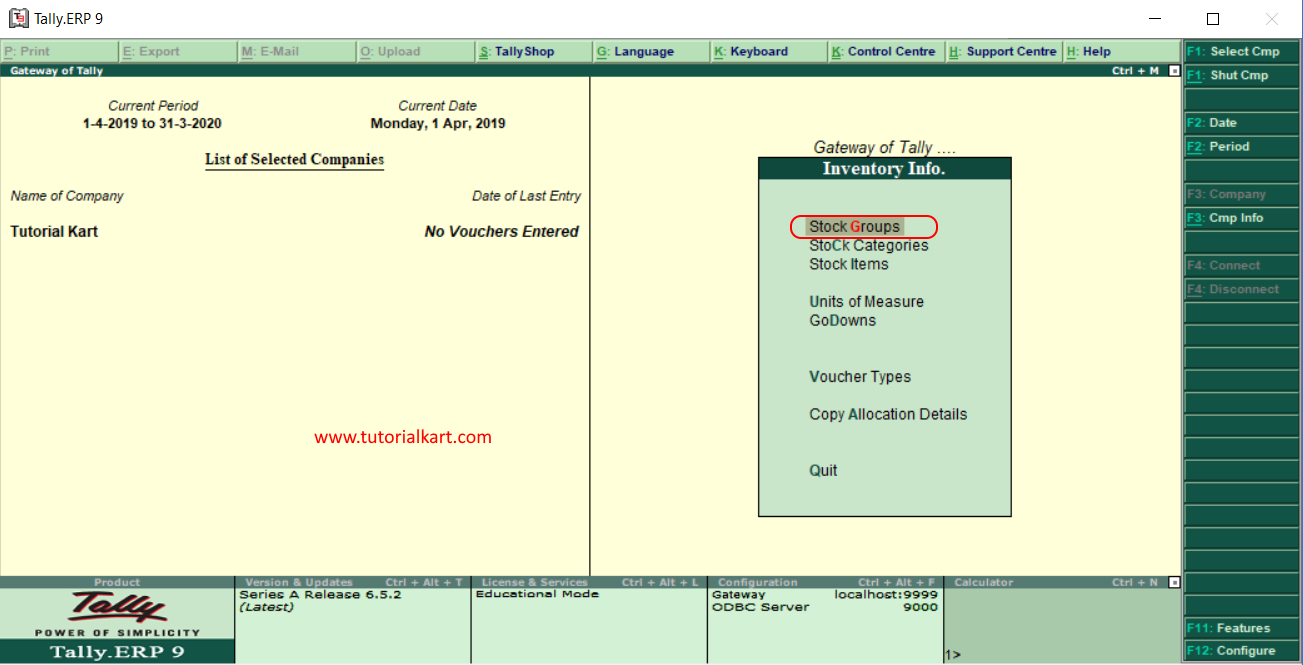 Step 3: Under stock groups, it display two types of stock groups
From this screen, you are allowed to create, display and modify single stock group and multiple stock groups in tally.
Through stock groups, it helps you to find the total sales, as per brand wise at particular period of time.