How to create distribution channel in SAP SD
In SAP, Distribution channels determines through which channel products and services of an organization to reach the customers.
In this SAP tutorials, you will learn how to define distribution channel in SAP SD step by step. In previous tutorials we have learned how to create sales organization in SAP.
Distribution channel SAP implementation process
| | |
| --- | --- |
| Distr. Channel | Name |
| 16 | Retail |
| 20 | Cash Sales |
| 21 | Whole Sales |
| 24 | Online Sales |
| 26 | Trader |
| 50 | Direct Sale |
You can define new distribution channel in SAP by using any of the navigation method.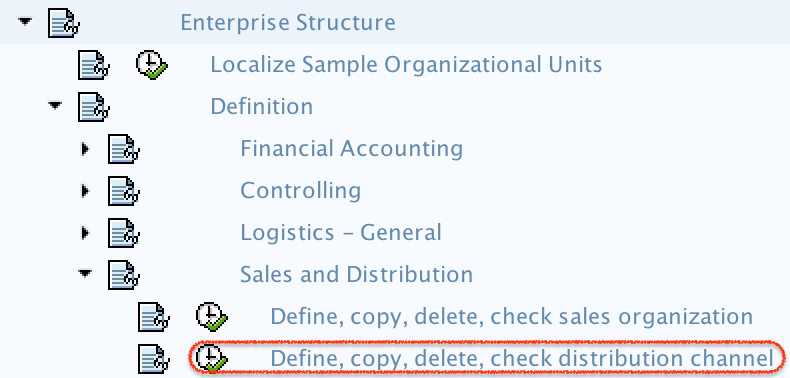 Step 1) Enter T-code "OVXI" in the SAP command field as shown below and press enter to continue.

Step 2) On change view distribution channel overview screen, click on new entries button to create a new distribution channels in SAP as per the organizational requirements.

Step 3)- On new entries screen, update the following details.
Distr.Channel: – Enter the two digits key that identifies the distribution channel in SAP.
Name: – Update the descriptive text of distribution channel.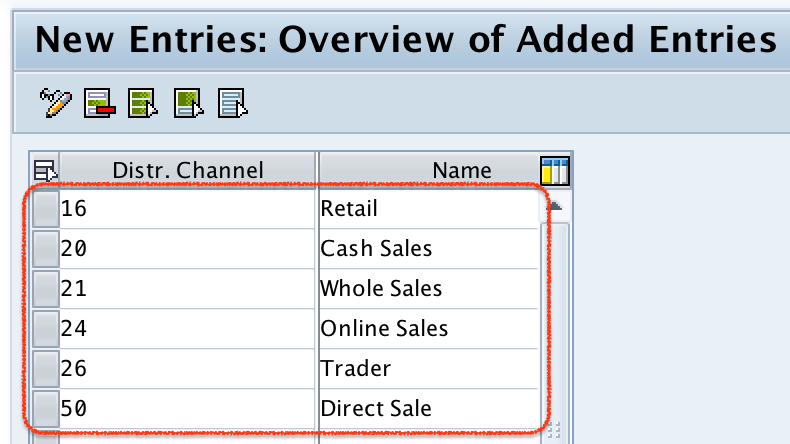 Step 4) After maintaining the required details, click on save button and save the configured details.

Successfully we have defined new distribution channels in SAP systems.