In this SAP SD tutorials you will learn how to crate shipping point in SAP step by step. In our previous training class we have learned how to define sales office and sales group in SAP.
What is Shipping Point?
"Shipping point is a place or location where the goods and services are delivered to the customers".
Shipping point is an independent organizational unit in SAP SD module and it is responsible for processing inbound and outbound deliveries. So shipping point plays an major role in delivery of goods and services.
Shipping point Implementation process in SAP
You can define a shipping point in SAP through the following navigation method.
Step 1) Enter T-code OVXD in the sap command field and enter.

Step 2) On change view shipping points overview screen, click on new entries button for creation of new shipping point in SAP systems.

Step 3) On new entries shipping point screen, update the following details.
Shipping point: – Enter the key that identifies the shipping point in SAP.
Description: – Update the text that describes about the shipping point.
Times: – Update the Factory calendar and working times of shipping point.
Determine Time: – Update the determining load time, pick/pack time and round working days..
Form. text names: – Under this field you can update texts for header, footer, greetings, etc.
After maintaining all the required details of shipping point, click on save button and save the configured details of shipping point SAP.

Now you are required to update the address details of shipping point location, update the correct address details of shipping point and press enter to continue.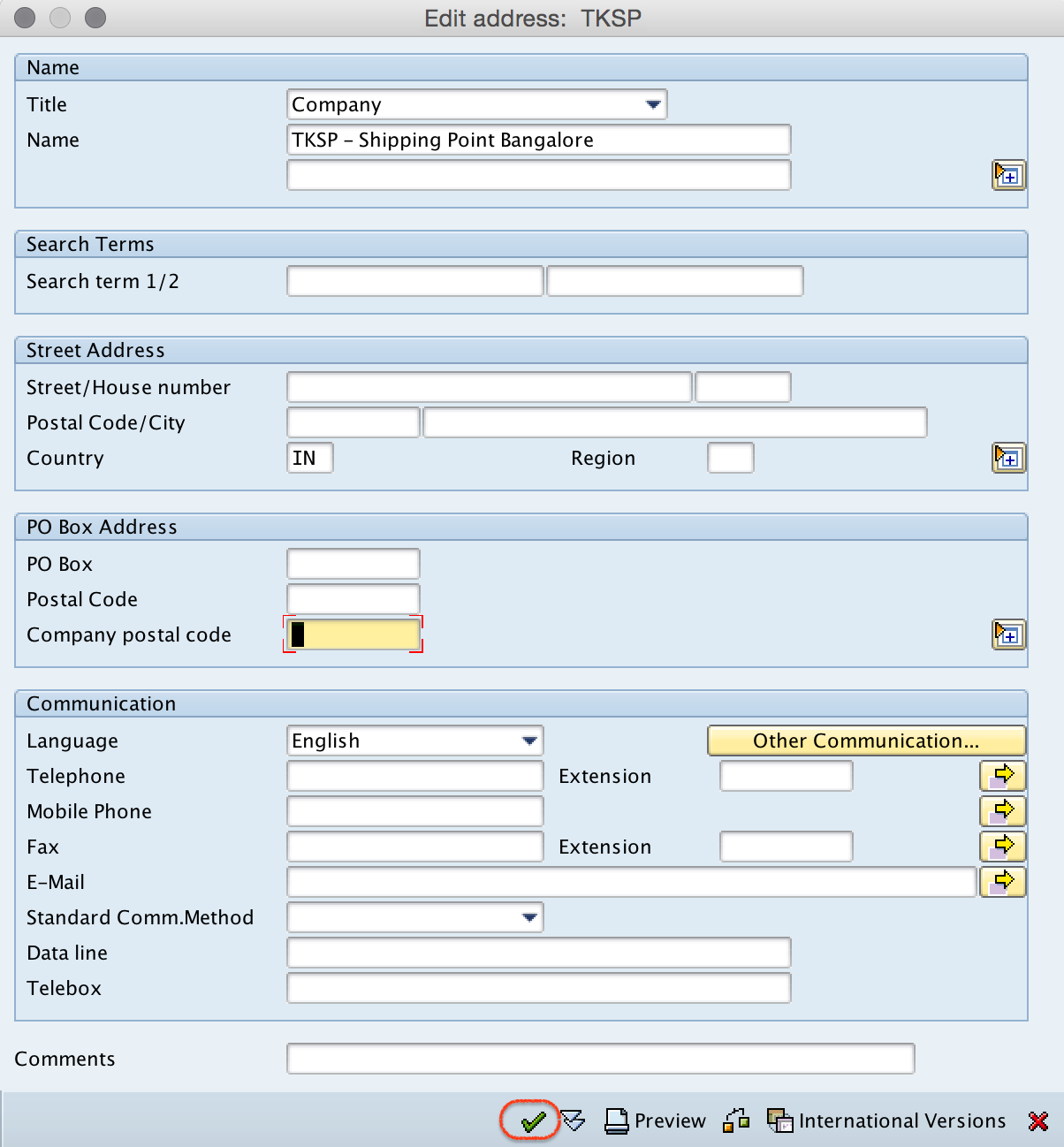 Now choose your customizing request number and save the shipping point configuration data.
Successfully we have defined shipping point in SAP.