In this SAP training tutorials, you will learn how to to crate sales organization in SAP step by step.
What is Sales Organization in SAP?
In SAP, sales organization represents an organizational unit used to controls to distribution and sales of goods & services in the organization. The organization is used to negotiate the sales terms and conditions with the customers. So sales organization is responsible for all business transactions related to sales, you need to assign sales organization to at-least one company code in SAP.
Sales organization -Implementation Process
You can define sales organization in a SAP system by using one of the following navigation method.
Step 1) Enter T-code "OVX5" in SAP command field as shown below and press enter to continue.
Step 2) On change view sales organizations overview screen, click on new entries button to create a new sales organization unit as per the requirements.

Step 3) On new entries screen, update the following details.
Sales organization: – Update the four digits key that identifies the sales organization in SAP.
Description: – Enter the descriptive text of sales organization.
Detailed Information: – Under detailed information, you can required details like currency, Address text, letter header text, footer header text, Sales.org calendar, etc.
ALE: Data for purchase order: – Under this option, you are required to enter the details like Purchase organization, Purchasing group, Plant, storage location, etc.
After updating the details, press enter.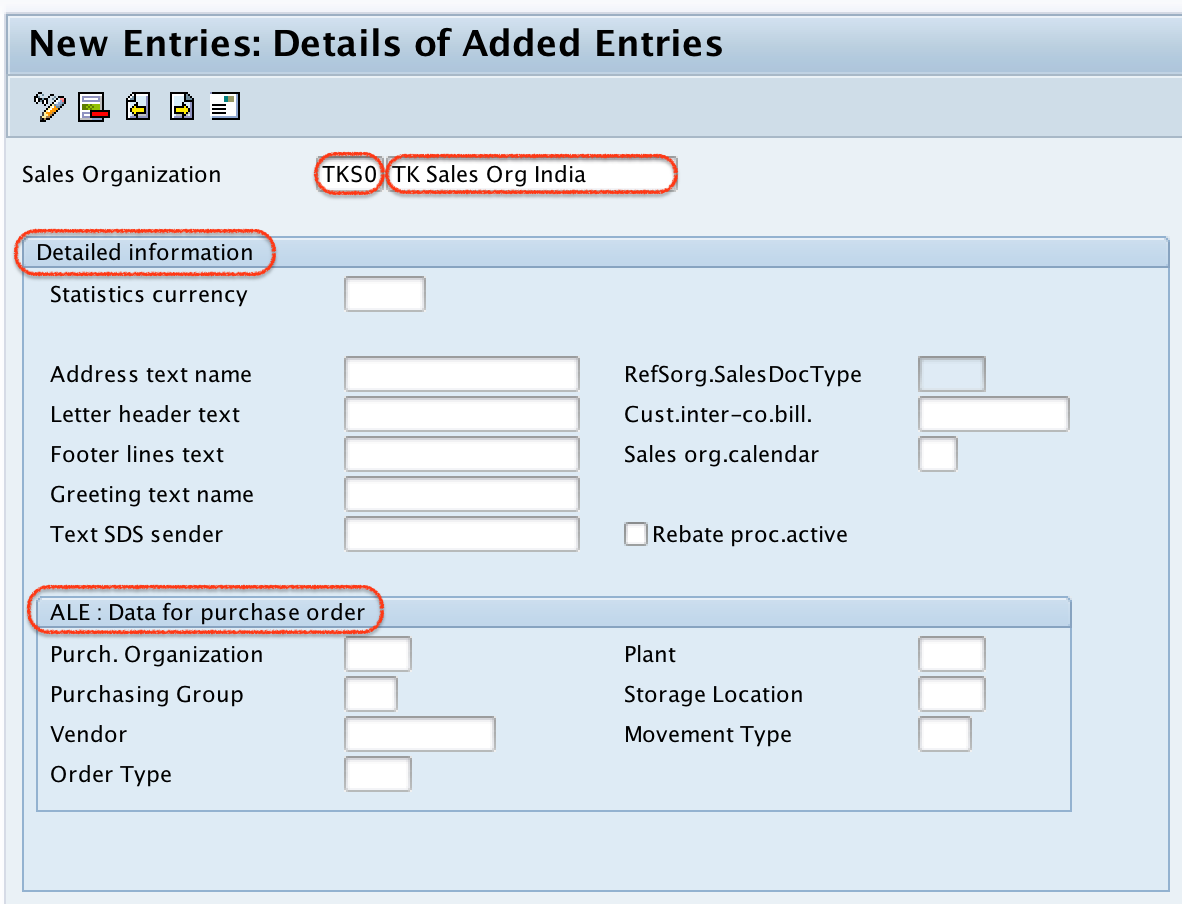 Step 4) Now you are required to update the sales organization address details.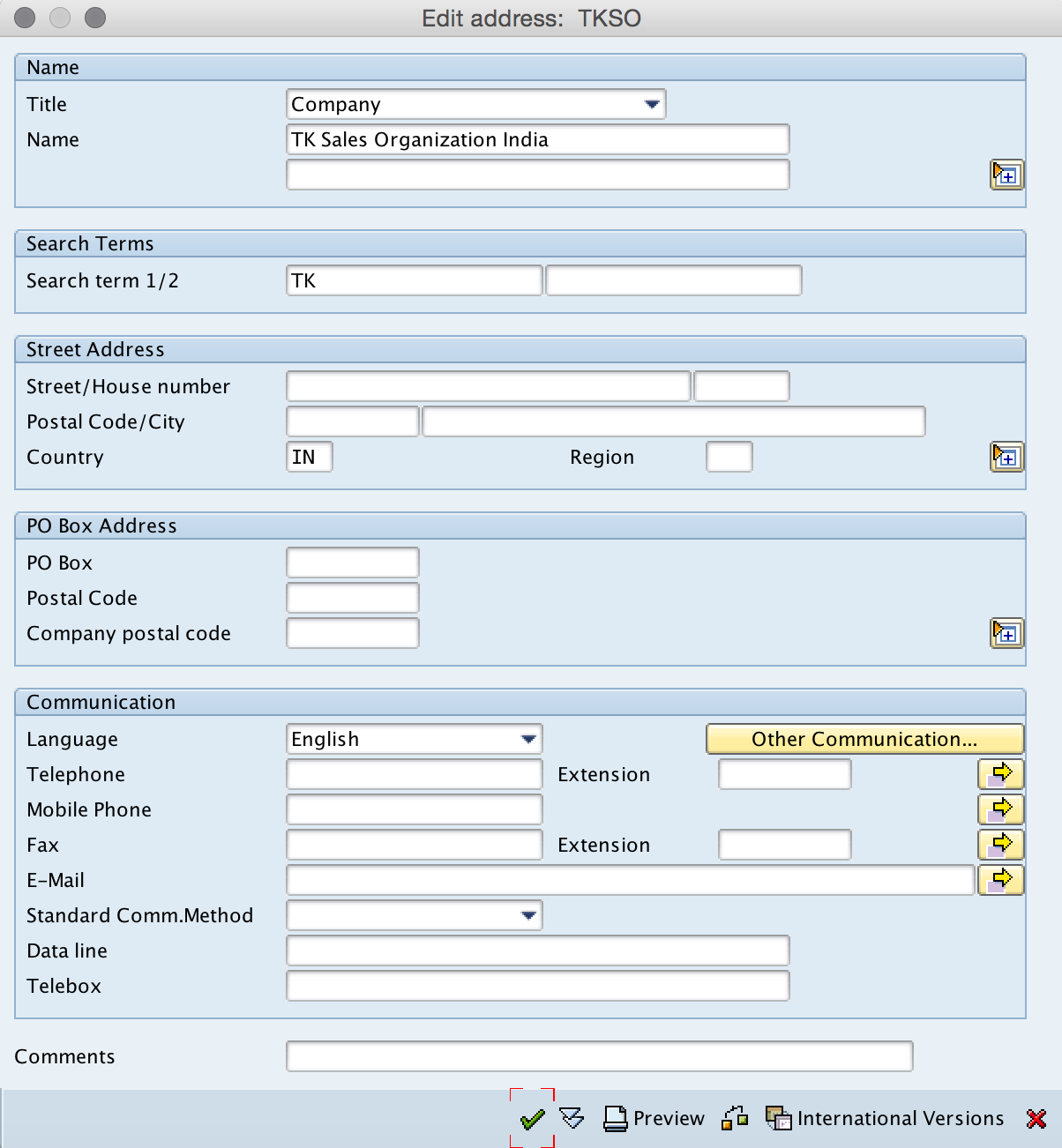 Step 5) After maintaining all the required details, click on save button.
Now you are prompted for customizing request, create new request or choose existing request and save the data.

Successfully we have defined sales organization in SAP systems.