How to Define Risk Categories in SAP
In this SAP tutorials, we will discuss what is risk category and how to define risk categories in SAP step by step using transaction code OB01.
What is Risk Category?
With the help of risk category, you can divide the customers in to various categories like low risk customers, medium risk customer, high risk customers, etc. SAP system decides the action that should be taken when the customer reaches the credit limit. When a customer assigned to high risk category, than the customer get blocked for further purchasing until receivable amounts are paid. Through risk categories, system automatically determines the high risk categories and enables in blocking customers for further purchases.
Configuration details
| | |
| --- | --- |
| Risk Category | Name |
| T01 | Low Risk |
| T02 | Medium Risk |
| T03 | High Risk |
Navigation
You define risk categories in SAP by using one of the following navigation method i.e. Transaction code & Menu Path.
| | |
| --- | --- |
| SAP R/3 Role Menu | Define risk categories |
| Transaction Code | OB01 |
| SAP IMG Path | SPRO(Tcode) > Implementation guide for R/3 customizing => Financial Accounting => Accounts Receivable & Accounts Payable => Credit Management => Credit control accounting => Define risk categories. |
Step 1 : – Execute Tcode "SPRO"

Step 2 : – Choose SAP Reference IMG.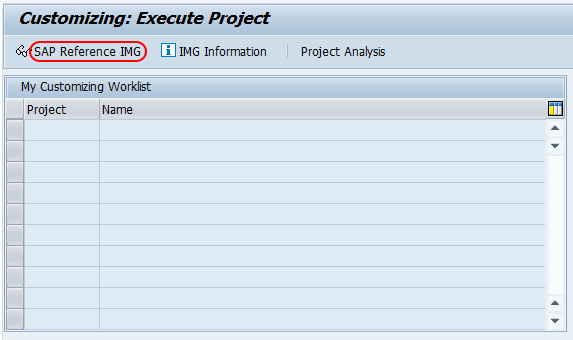 Step 3 : – Follow the IMG menu path and click on img activity "define risk categories".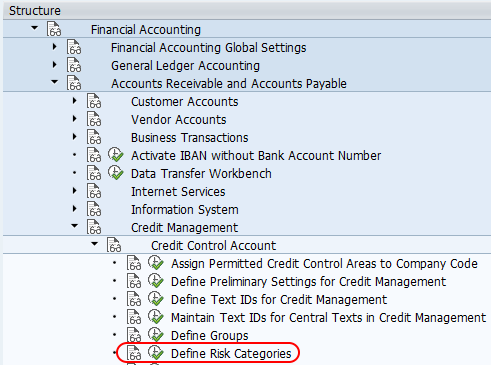 Step 4 : – From change view credit management risk categories overview screen, click new entries button to create risk categories as per the requirements of client.

Step 5 : – On new entries of credit management risk categories screen, update the following required details.
Risk Category : – Enter the new three digits key that defines as risk category in SAP
CCAr : – Update the credit control area key in CCAr field. This assignment enables link between risk category and credit control area in SAP.
Name : – In this field, update the description of risk category key.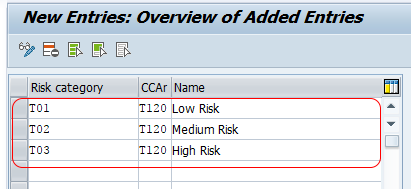 Click on save button or press ctrl+s and save the configured risk categories details in SAP.
Successfully we have configured risk categories in SAP.