Create New Android Studio Project with Jetpack Compose
To create a new project in Android Studio with Jetpack Compose, follow these steps.
Step 1 – Open Android Studio
Open Android Studio. 'Welcome to Android Studio' screen would appear as shown in the following screenshot.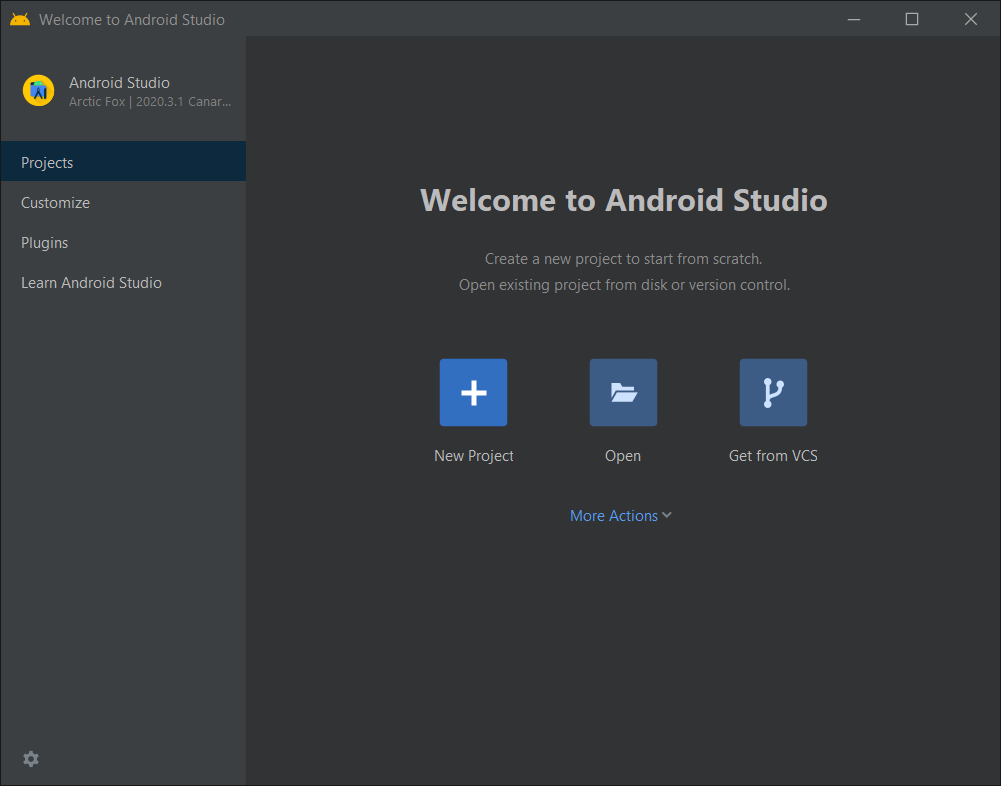 Step 2 – New Project
Click on New Project icon.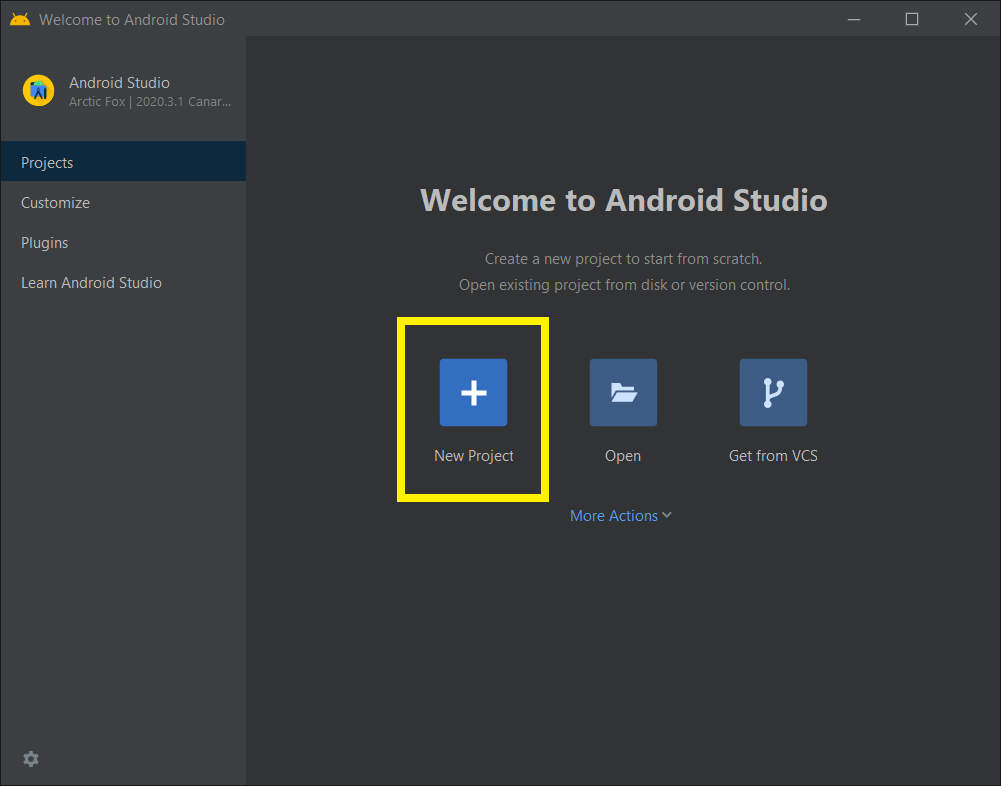 Step 3 – Choose Compose Template
Choose Empty Compose Activity template and click on Next button.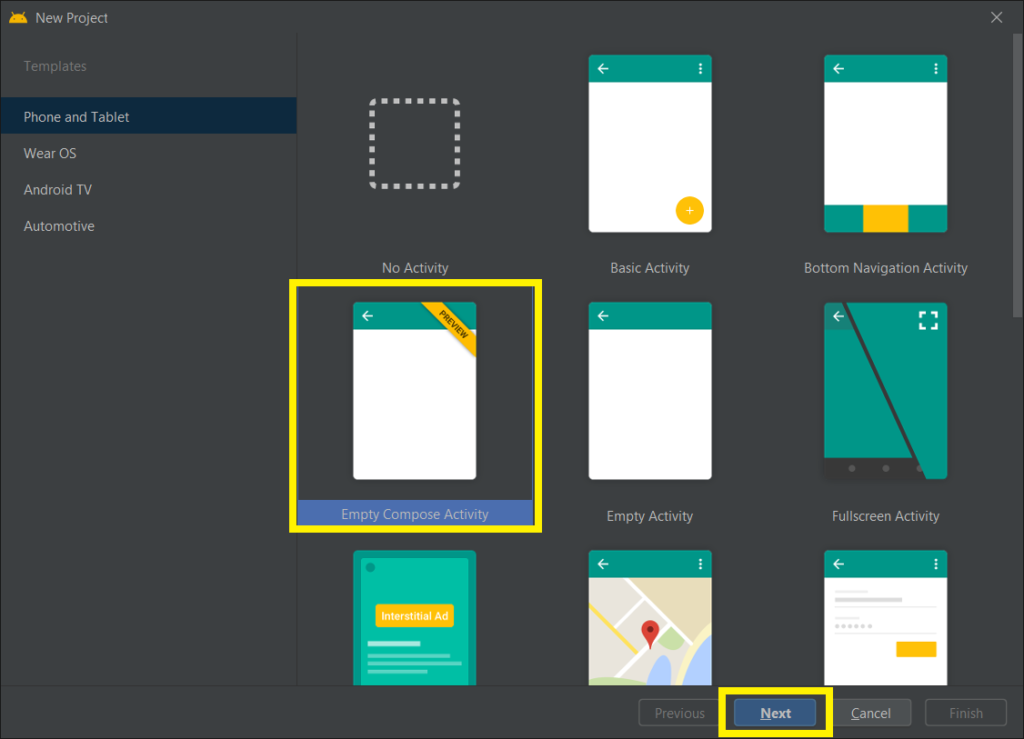 Step 4 – Project Details
You may provide details for project name, package name, etc., and click on Finish button.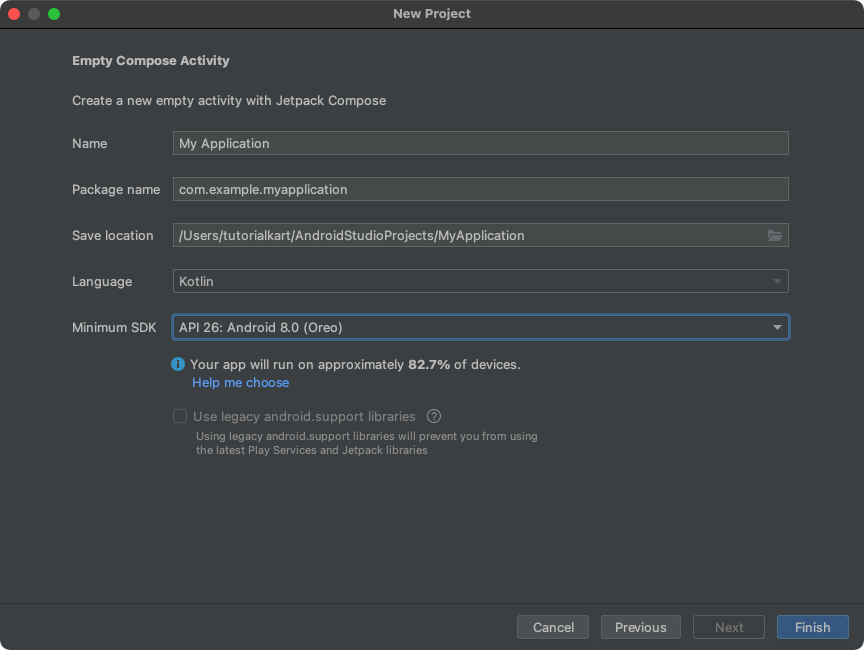 Let the libraries and tools load.
The project is created successfully.
MainActivity.kt file would open as shown in the following screenshot.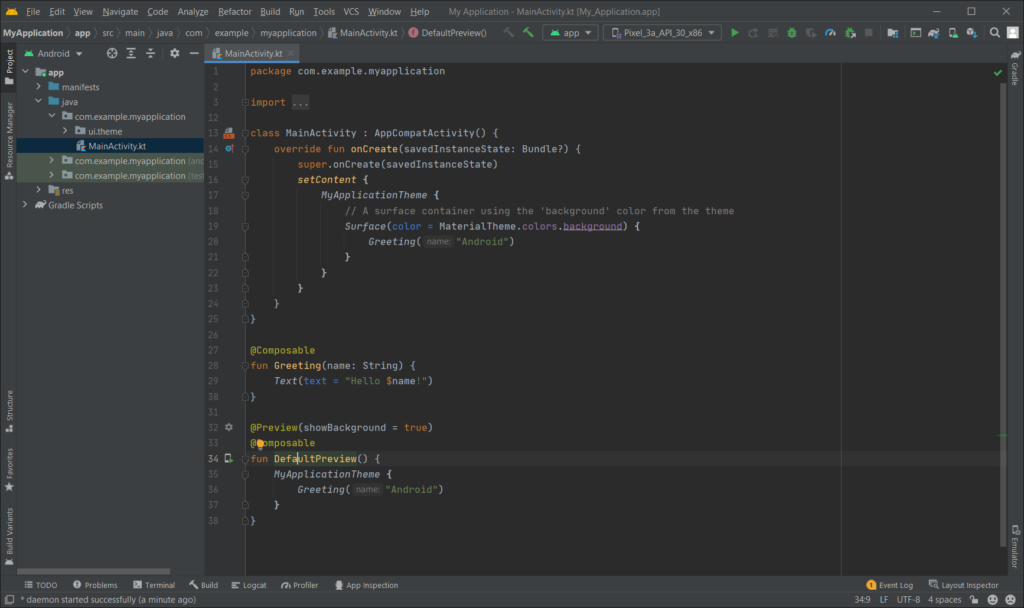 Run
Now, you may run the application.
A basic view with "Hello Android" text would be shown in the application.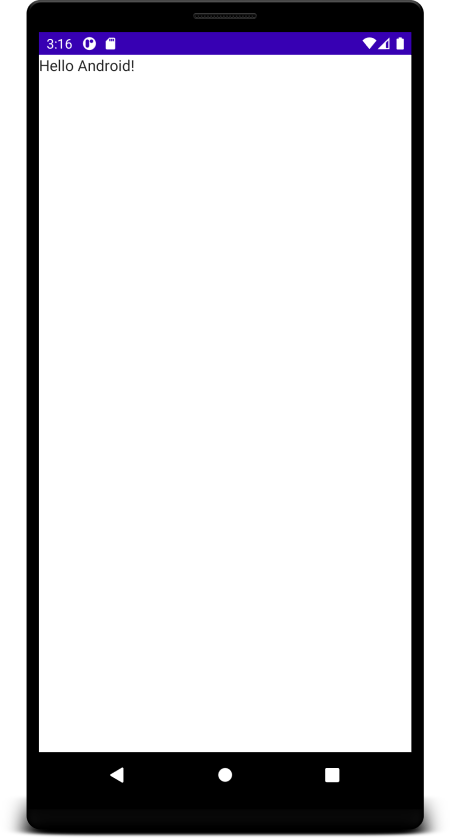 Conclusion
In this Android Jetpack Compose Tutorial, we learned how to create an Android project with Jetpack Compose.