In Salesforce.com, a Sandbox can be created, refreshed and deleted. When we create new Salesforce Sandbox, Salesforce will automatically copy our data from the production organization into the new created Salesforce Sandbox for development, testing and training without affecting the data and configurations in our Salesforce production org.
How to create Salesforce Sandbox?
Salesforce user must be familiarized with different Salesforce Sandboxes types in SFDC. We need to set up a model for our Sandbox environment so before creating Salesforce sandboxes we have to consider some important possible activities that may be essential.
In Salesforce.com to create Full Sandbox and partial Copy Sandbox, Salesforce Sandbox template must be created and applied at sandbox creation. In this Salesforce tutorial, we are going to learn how to create Salesforce sandbox. To create new Salesforce Sandbox Navigate toSetup | Deploy | Sandboxes.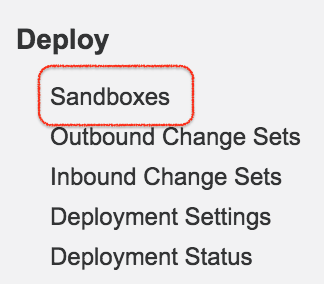 Click on Sandboxes. Here we are going to create Partial copy Salesforce Sandbox.

Clicking on the New Sandbox button allows you to create a new Salesforce Sandbox.

The Sandbox Templates tab is used with Partial Copy sandboxes and determines the types of record and data that is to be copied over from the production environment.

The Sandbox History tab allows you to see the sandbox refresh history, showing when sandboxes were created and who created them. The Refresh link allows you to replace an existing sandbox with a new copy. The existing copy of the sandbox remains available while the refresh completes and until you activate the new copy.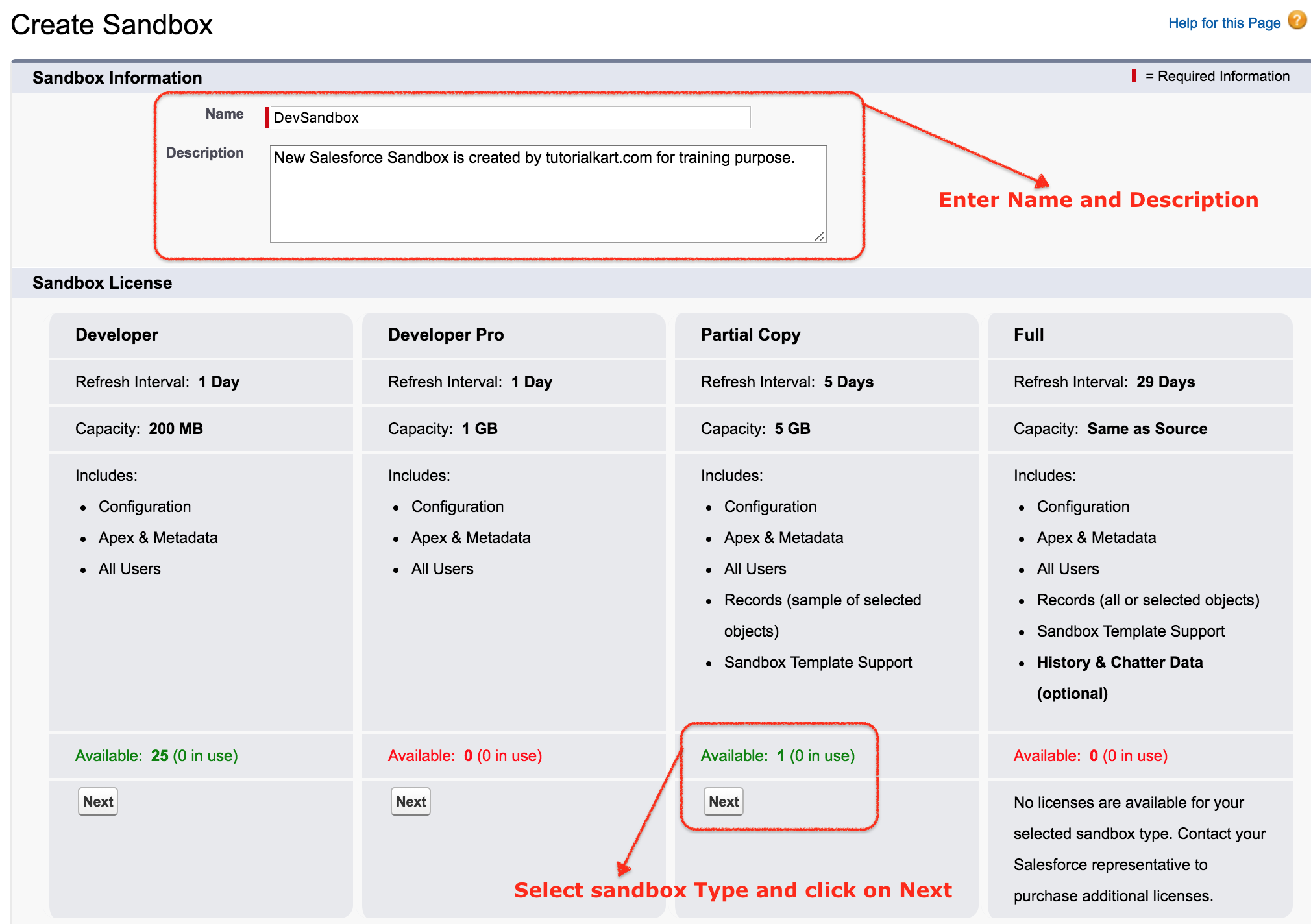 Enter name(10 character or fewer) and Description for Sandbox.
Select the type of the Sandbox that you want to create. Here we have selected Partial copy sandbox.
Click on next.
Selecting Salesforce Sandbox Template.
Salesforce Sandbox template allows user to pick specific objects and data to Full Sandbox or partial copy sandbox to control the size and content of each Salesforce sandbox.
Select the template from the list and click Create.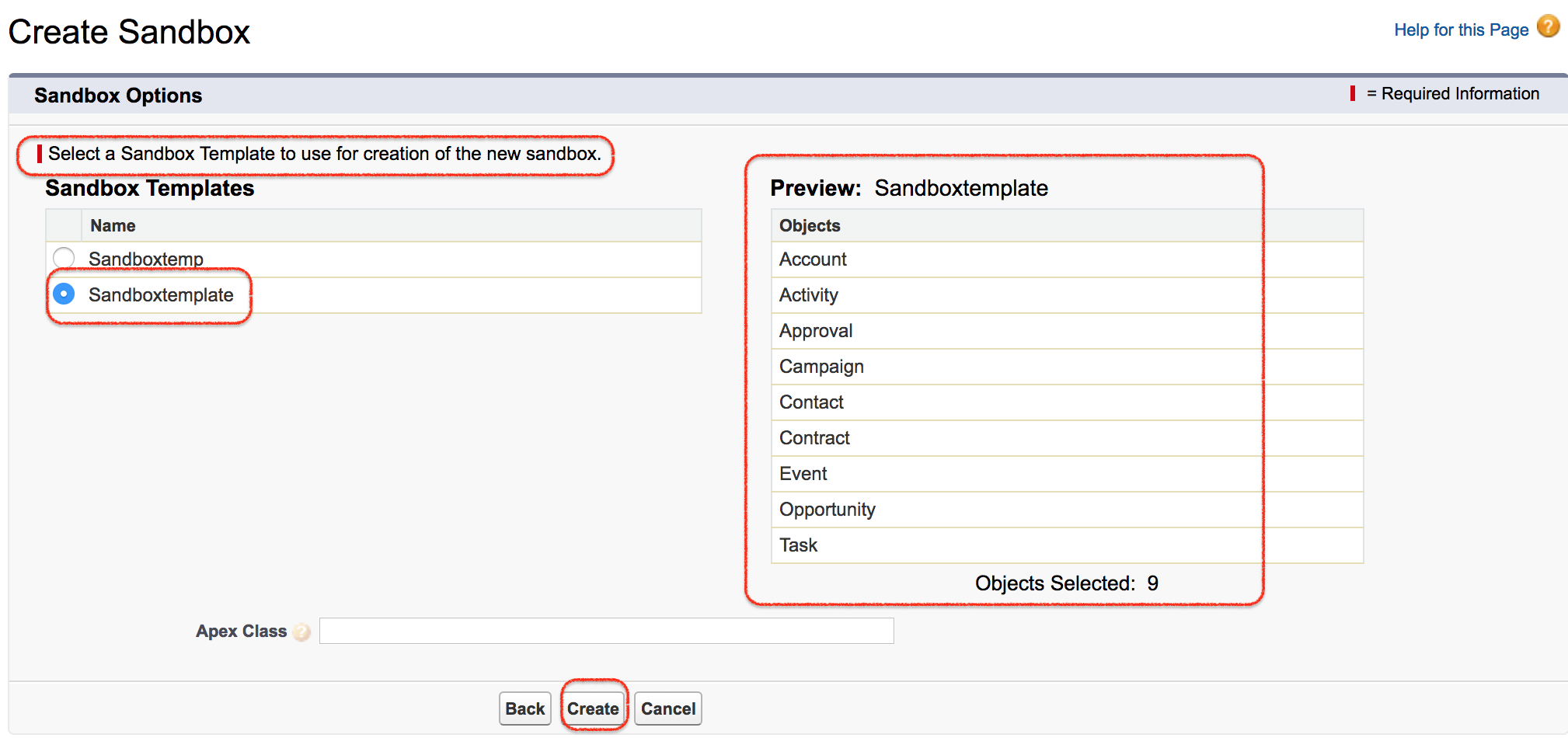 Now the process of creating Partial copy Sandbox will take several minutes to several days depending upon the size and type of your organization.

As shown above, we have successfully created Salesforce Sandbox called DevSandbox.

In our upcoming Salesforce tutorial, we will learn about how to login Salesforce Sandbox and how to enter username and password to access Salesforce Sandbox.