How to Create New user in Salesforce?
In this Salesforce admin Tutorial we are going to learn about how to Create New user in Salesforce, How to add multiple user in Salesforce and what is a user account and their settings.
Creating new user in Salesforce
Salesforce administrator can perform many user management functions like creating and managing users in salesforce, assigning user licenses, changing passwords, granting permissions to access certain data in salesforce.
Who is a User?
User is a person who have credentials to log in to Salesforce and use the application. By default every user in salesforce will have a user account. The User account identifies the user and the settings determines it's features.
Every user account in salesforce will have username.
Email address.
Every user account must have a licence. User licenses depends upon the Salesforce license we use.
Profile and Role.
Depending upon the number of user, the organization must purchase that number of licenses and assign to every user.
How to create new user in Salesforce?
To create new user or multiple users login to Salesforce.com and navigate toSetup | Administer | Manage Users | Users.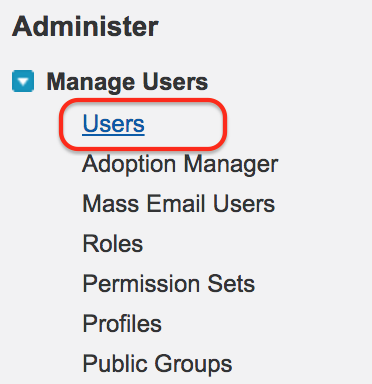 Click on Users button as shown above.

Click on New User or Add multiple users.
We can add upto 10 user at a time in salesforce.
Now a new page will be opened where we have to enter all details.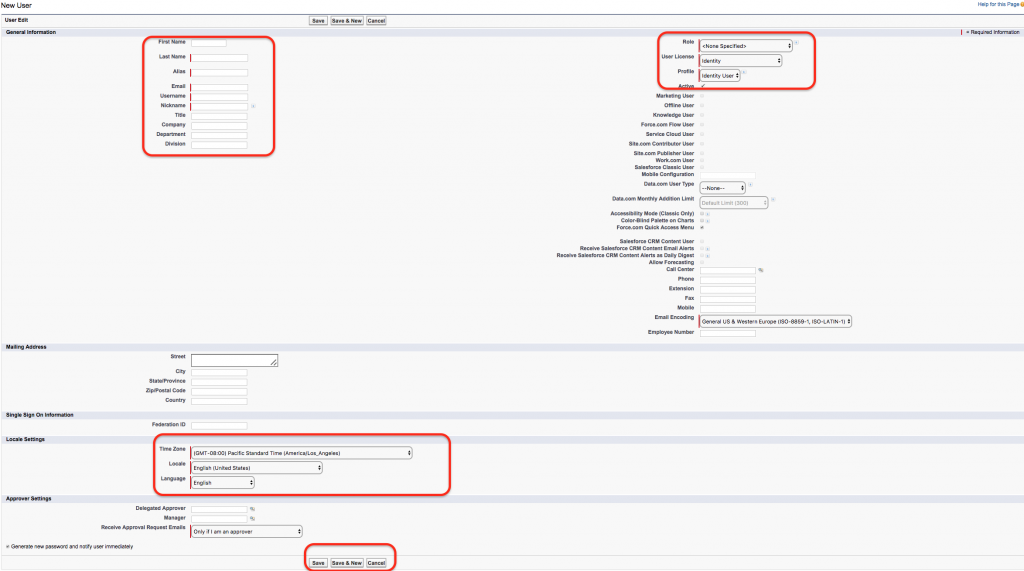 When creating a new user in Salesforce it is important to assign Roles, User license and Profile to the new user.
Note :- Username in Salesforce must be in Email address format and unique.
Enter First name, last name, Alias, Email address.
Now Assign a Role to the user.
Now assign user license to the new user.
Assign a profile to the user.
Now select generate passwords and notify user via email.
Click on Save button.
A verification email will be sent to the Email.
Interview Questions on User.
What is the format of Username?
Number of user can be created at a time in Salesforce?
Conclusion.
In this Salesforce Admin tutorial we have learned about How to add new user in salesforce. In our upcoming Salesforce lecture we are going to learn about Role Hierarchies in Salesforce.