In this Salesforce tutorial we are going to learn about Salesforce Report Builder and How can we use Salesforce Report Builder to create reports.
What is a Salesforce Report Builder?
Salesforce Report Builder is a powerful drag and Drop Visual Editor for reports based on "WYSIWYG" (What you see is what you get).
How to create Reports using Report Builder in Salesforce?
Salesforce Reports and Dashboards are stored in folders. We can also create new custom folder for reports and Dashboards. To create new Salesforce report builder login to Salesforce and follow the steps given below.
Click on Reports as shown below.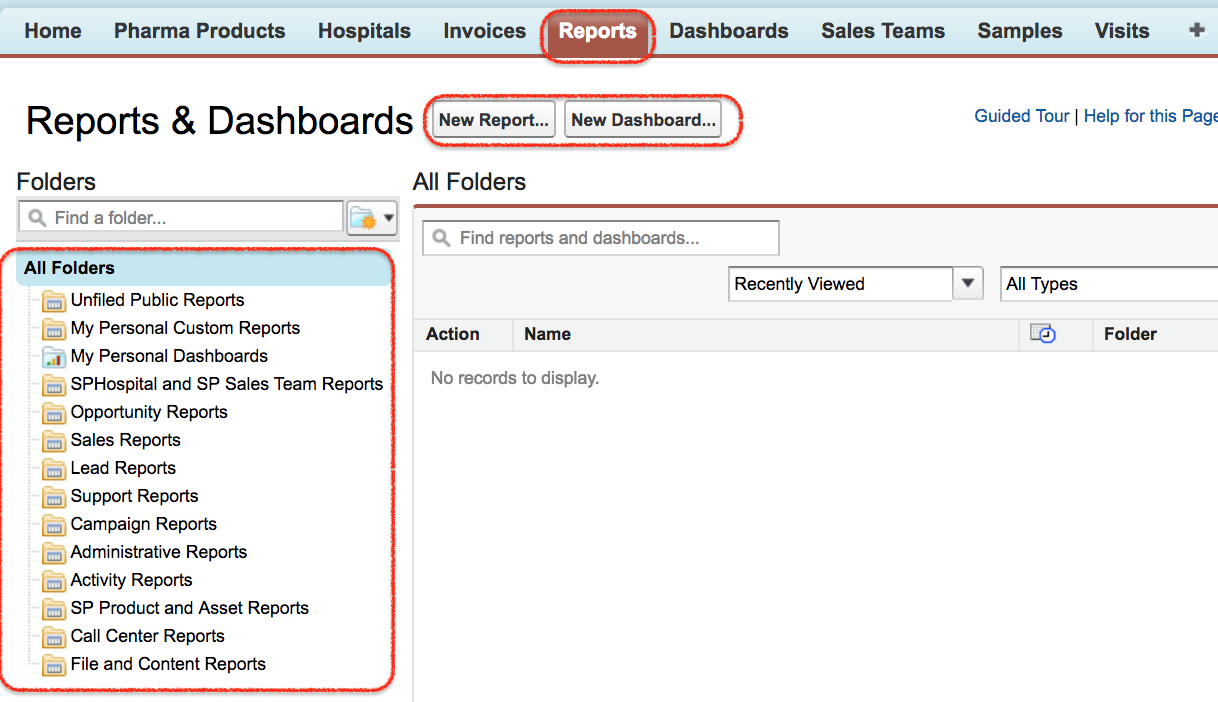 Folders are used to for grouping the reports. As shown above we have all folder sidebar, it has number of subfolder. Standard folder will have standard reports and Custom folders will have custom reports that we created.
Click on New report button as shown above.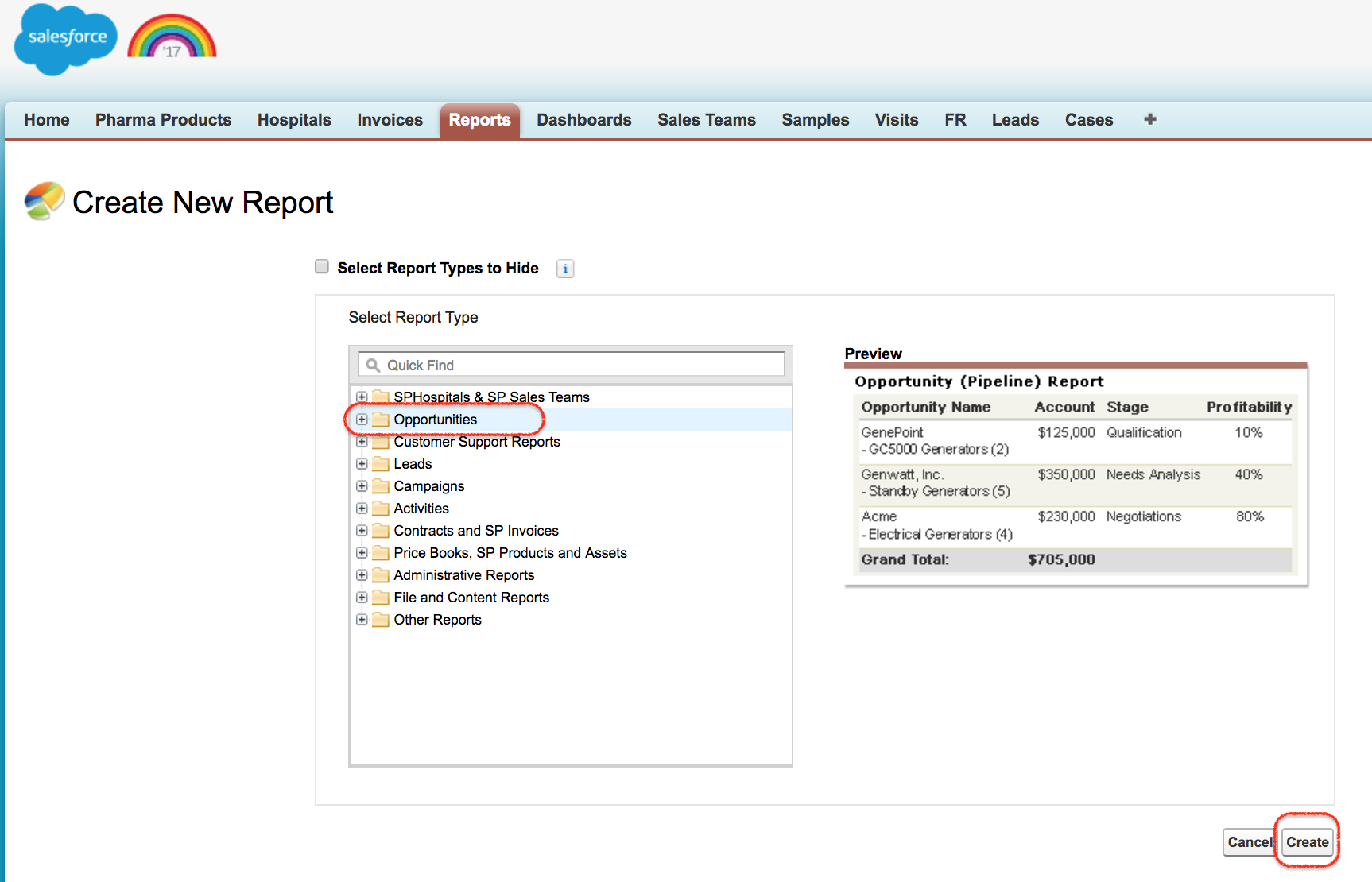 Based on our criteria we can use standard reports and also we can create new reports. After selecting new report, in first steps we have to select report type. So what is a report type? the report type defines the relationship between a primary object and it's related object. Report types can be Standard report types and Custom report types. The reports shown above are Standard report types. In this Salesforce Tutorial we are going to generate reports using Opportunities as shown below.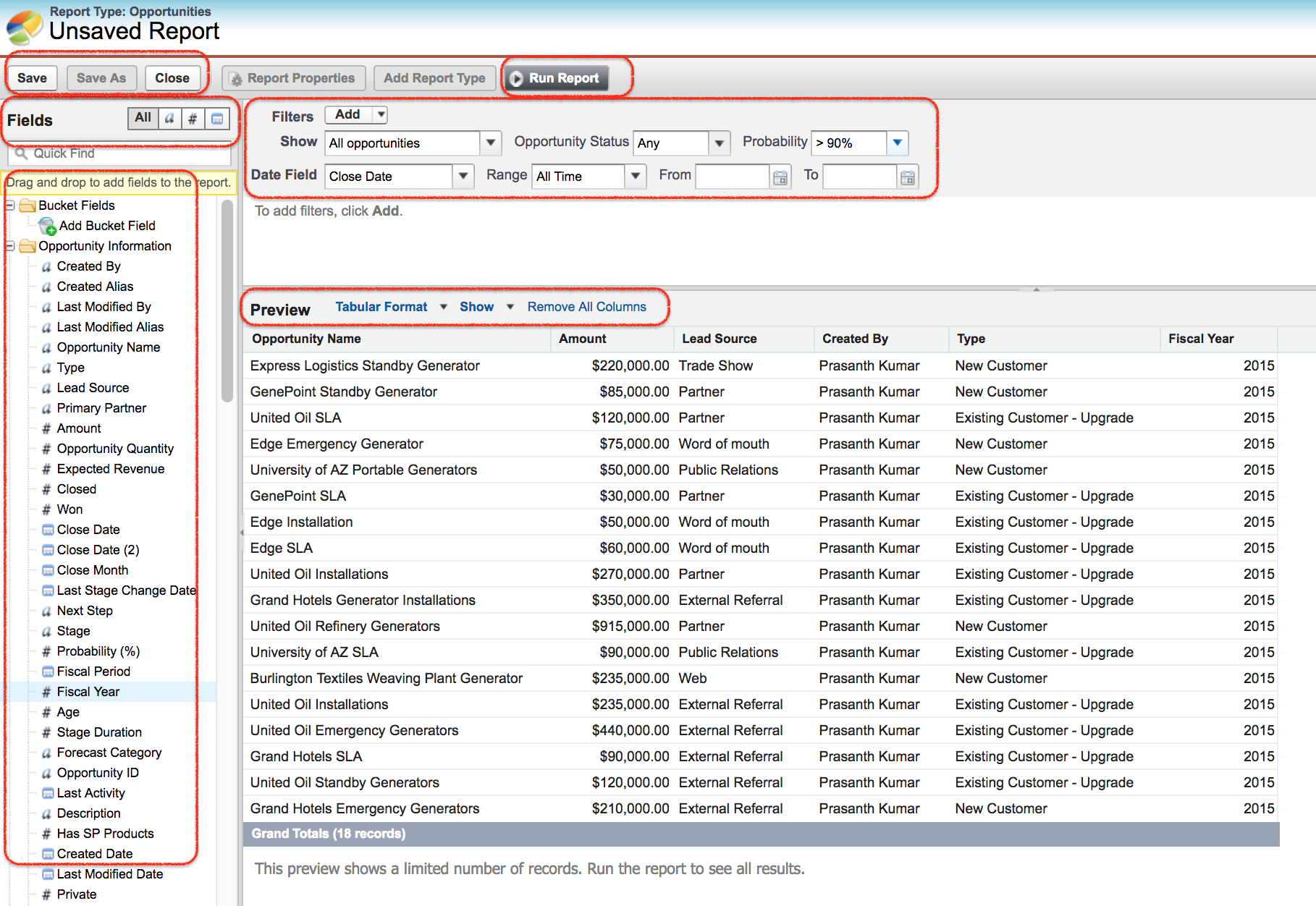 We have multiple options available for creating Report using Salesforce Report builder. There is a left narrow section and right wide section available as shown above.
In left narrow section gives the information about all the fields and the fields displayed depends on the report type. Here the fields are related to opportunities and also we can use filters to select Only text fields, number fields and date fields. To list all fields click onAll button.
In filter section we have four filter option they are field filter, filter logic, cross filter and row limit. Select the scenario to which you want to filter.
Add filter to the report and also select data field to which the reports are to be displayed.
Click on Ok button.
In Bottom section we can select the report format. Select any report format from the drop down menu.
Click on remove columns and add the fields from left side. Drag and drop from left side to preview tab.
Finally click on Run report button.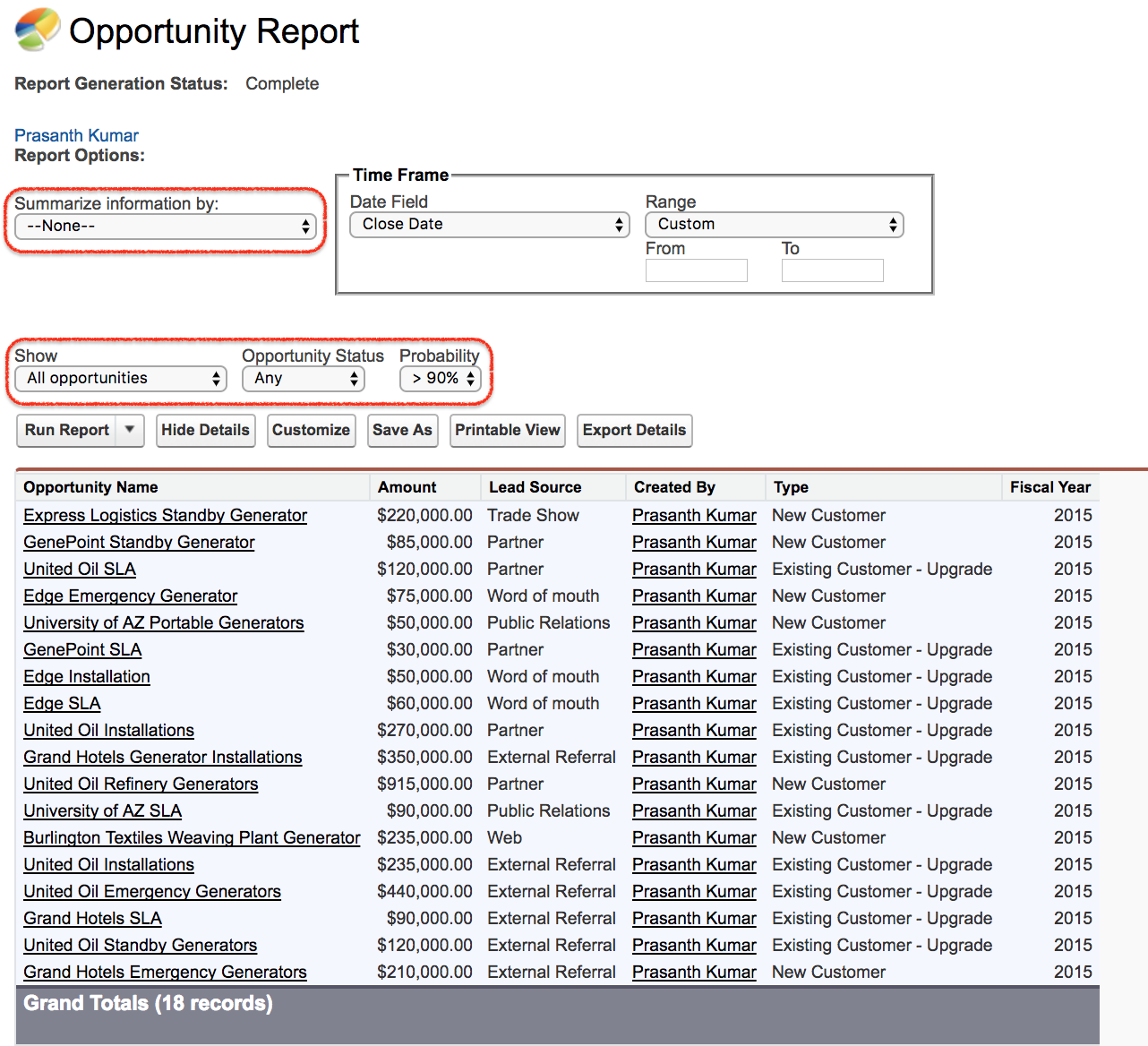 We have successfully generated report using Salesforce report builder. To summarize information by Amount as show below.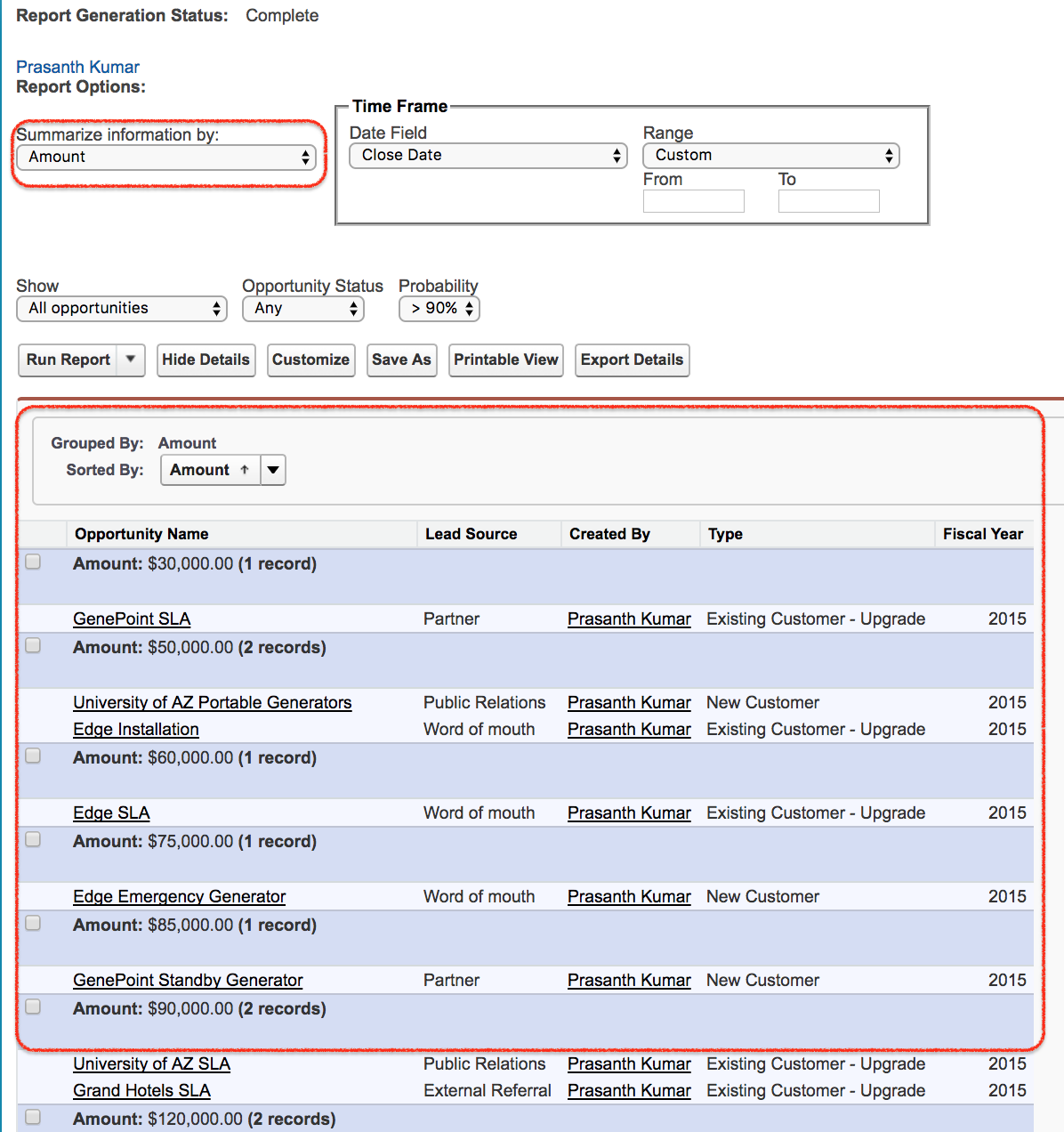 We can also download the report file.
Conclusion.
In this Salesforce tutorial we have learned about Creating reports using Salesforce report builder. In our upcoming Salesforce tutorial we are going to create different report using different report formats.