SFDC login page enable every developer, User and customer to login to Salesforce.com. Every user can have multiple developer accounts and can manage multiple sandboxes but managing their usernames and Password are very difficult to remember. Keeping this in mind Salesforce.com has introduced new feature in Spring 14 release. The new feature called Multiple username login hints. This feature is enabled by default in Salesforce developer account. This feature extends the existing caching and passwords auto complete feature. NowSFDC login page remembers previous login salesforce usernames and passwords across multiple organizations and custom domains.
Disabling caching and autocomplete on SFDC login page
SFDC login username and passwords are automatically filled at login.salesforce.com with out remembering. This feature is available for all Salesforce editions.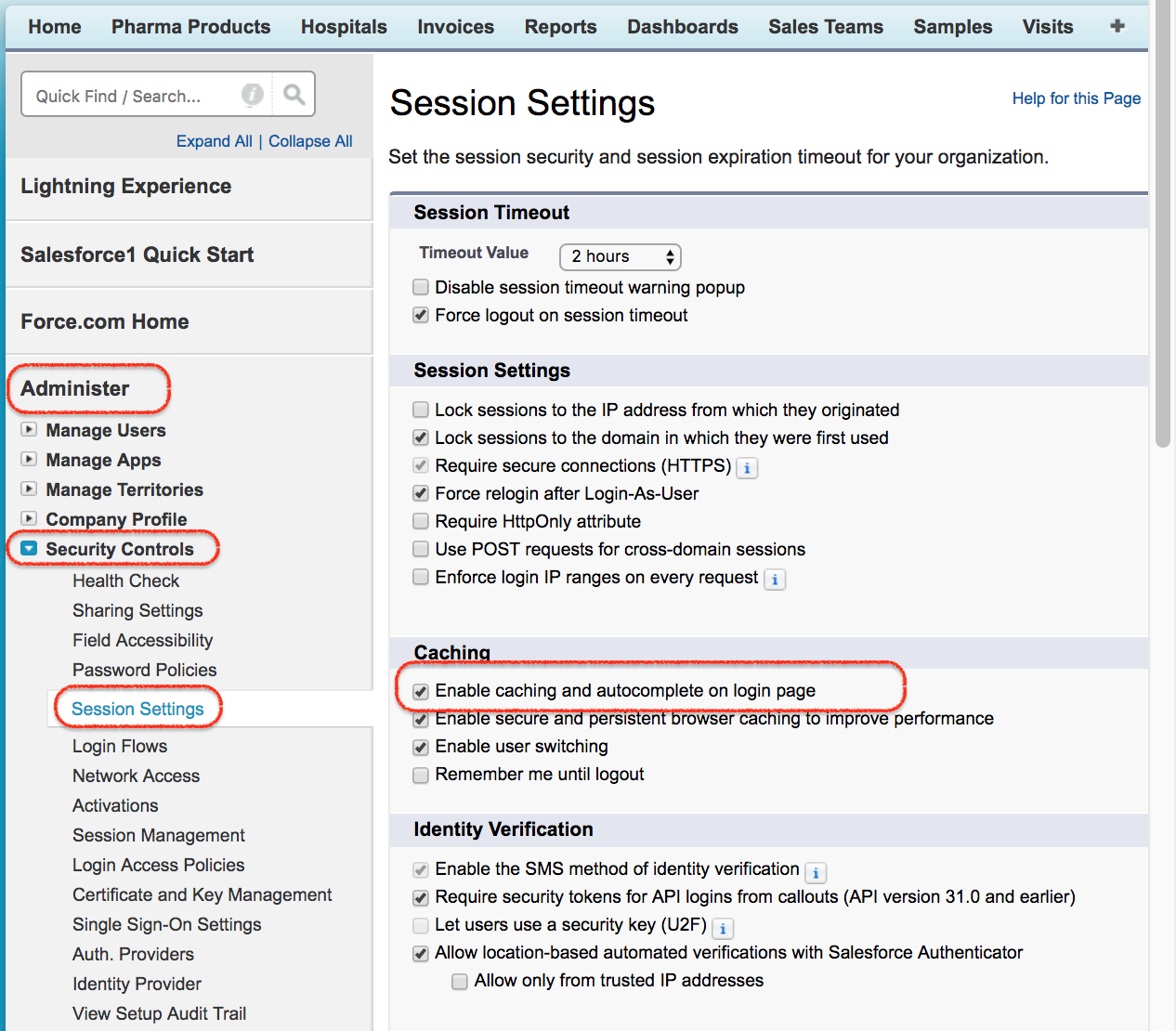 Multiple username login hints helps users to track multiple accounts and can switch from one organization to another organization. To disable this feature login to salesforce.com and navigate to Setup | Administration Setup | Security Controls | Session Settings.
As shown above "Enable caching and autocomplete on login page" is enabled by default. Uncheck to disable the caching and autocomplete on login page and finally click on save button.

Now go login salesforce page login.salesforce.com and select Remember User name as shown below.
After SFDC login, Salesforce will redirect to salesforce organization. Now log out from your Salesforce account as shown below.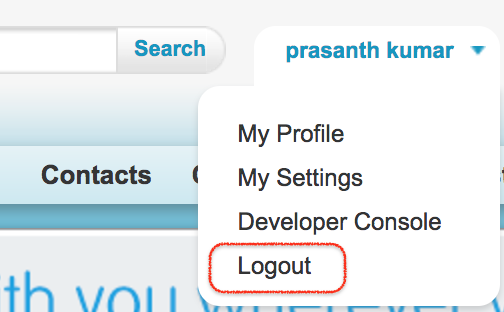 Now again navigate to login.salesforce.com and try to login with one of your account as shown below.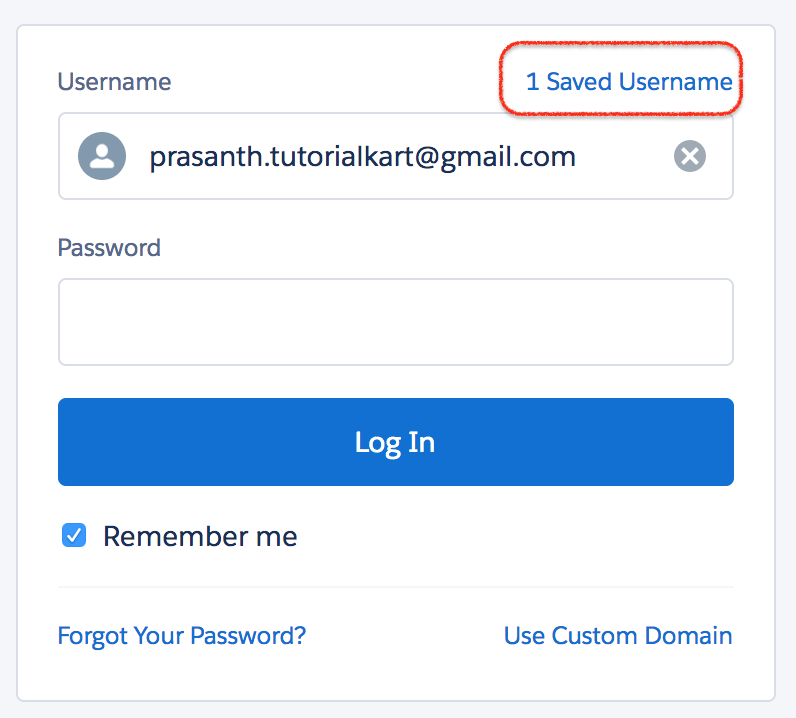 As shown above only one 1 username has been saved. The second user account sfdc login credentials will not be saved due to deactivating Enable caching and autocomplete on login page.
Conclusion
In this Salesforce tutorial we have learned about multiple login hints and how to disable / Enable caching and autocomplete on login page. In our upcoming salesforce tutorial we will learn about different sdfc login google chrome extension tools.