Salesforce Custom domain or Salesforce my Domain must be enabled to use lightning components in Salesforce.com. In this Salesforce tutorial, we learn how to enable My domain in Salesforce and setting up required Salesforce Custom domain Settings.
Salesforce Custom domain is a security measure and it prevent malicious attacks from hackers. Custom domain URl will be likehttps://yourDomain.my.salesforce.com. Now we are going to create custom domain called https://tutorialkart-dev-ed.my.salesforce.com. Here tutorialkart is my website address. So i wish to create custom domain with my website name. Check how to create custom Salesforce domain.
Enabling Salesforce Custom domain – Salesforce my domain

.

To enable Salesforce my domain navigate toAdminister | Domain Management | My Domain.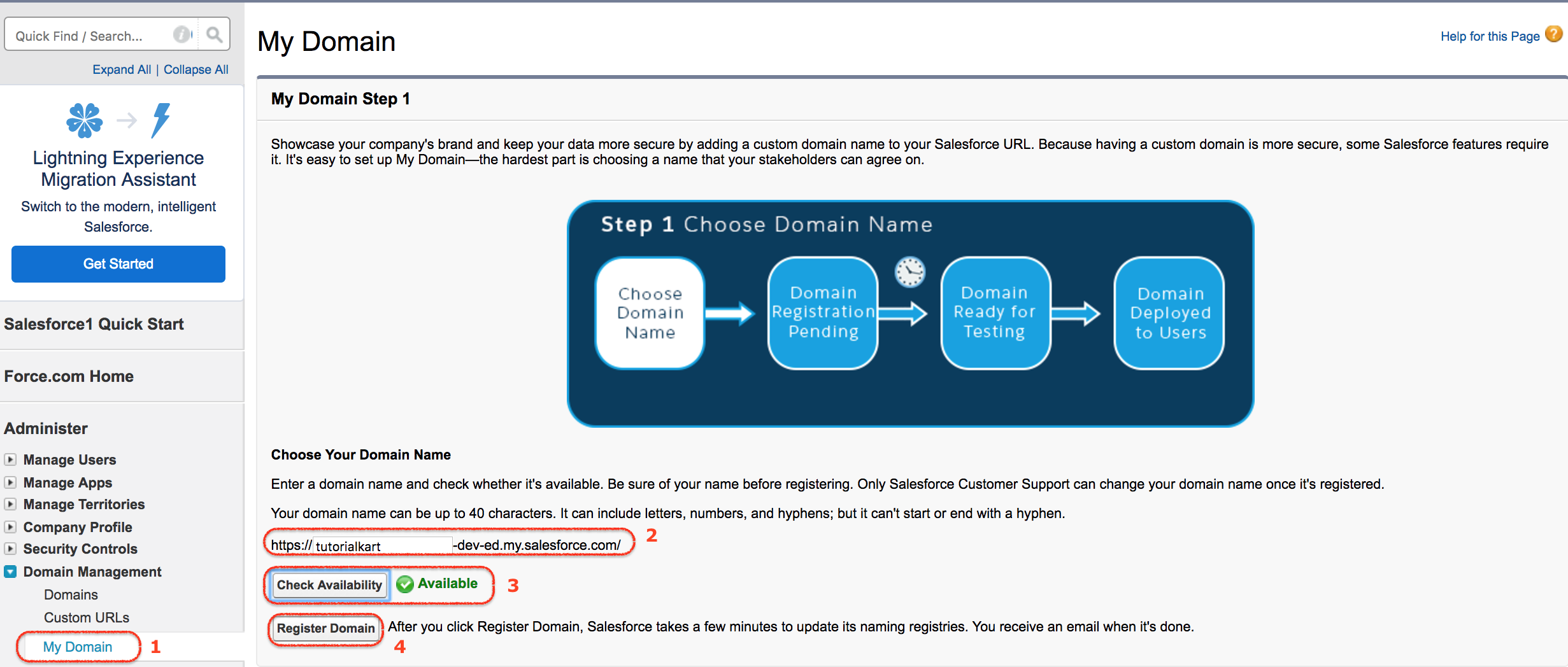 Enter your custom name in the URl and check the availability whether it is available or not.
Now click on register domain button.
It takes about 3 to 4 minutes to get registration.
Make a few changes in my domain settings and click on Save button.
When things get completed, you will get an email notification that your developer edition domain is ready to test. Click on the link in the email and enter your username and password.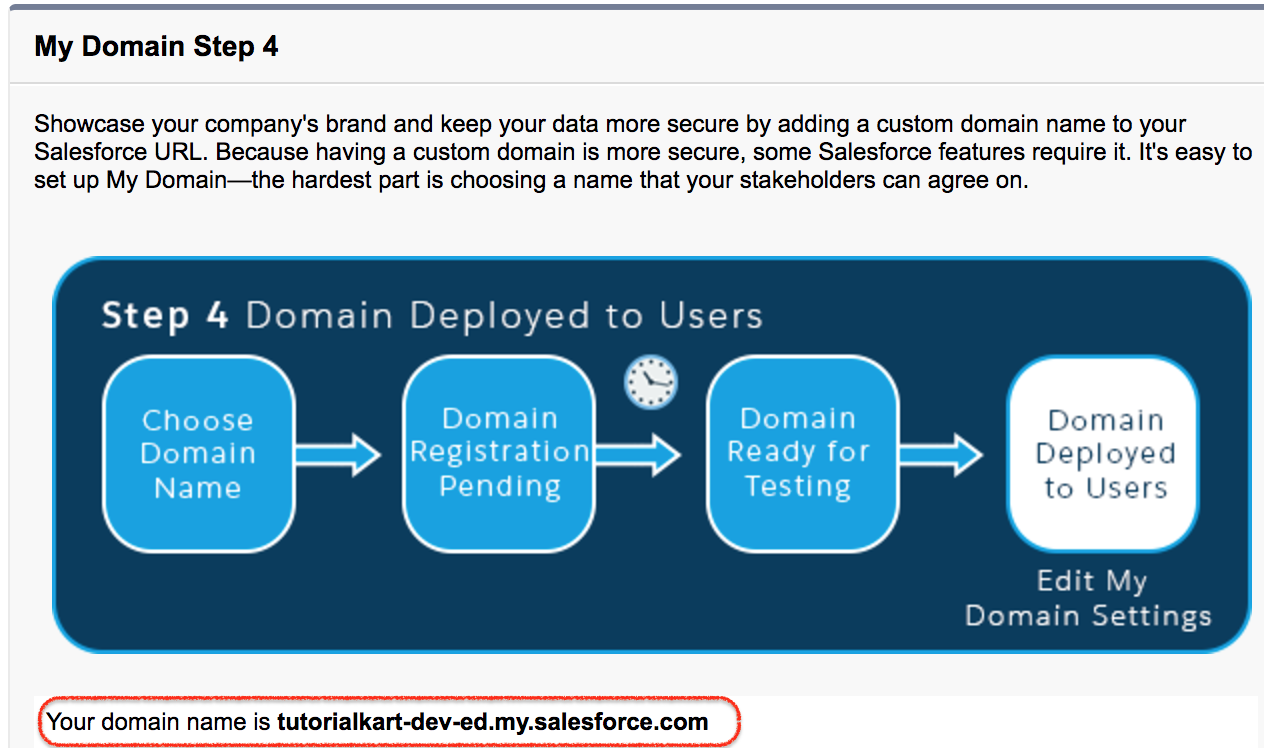 As shown above, we have created custom domain called https://tutorialkart-dev-ed.my.salesforce.com successfully.

Benefits of setting up a Salesforce Custom domain.
We can create our our own custom url will custom name.
We can brand salesforce login page screen and customize content.
We can set custom login policies.
Using custom domain, salesforce user can login through facebook and google account.
Rules to follow before enabling Salesforce mydomain.
We can't use www, salesforce, heroku keywords in the Salesforce custom domain registration.
We can't start the domain name with root, status and a hyphen.
Conclusion : In our upcoming Salesforce tutorial, we will learn about what is lightning component, how can we create some Salesforce lightning components and Salesforce lightning Design system (SLDS) CSS frameworks in lightning components.