In this SAP tutorials, you will learn what is retained earnings accounts and how to create retained earnings account in SAP FICO step by step with real time scenarios.
What is Retained Earnings Account in SAP
In the year end, retained earnings account enables to transfer all the profit & loss account balances to surplus in profit and loss account. Same way all the balance sheet account balances are carry forwarded to next fiscal year as opening balance.
The implementation of retained earnings account in SAP is mandatory. If the retained earnings account is not defined, in the year end you can not transfer the P&L account balances to next financial year.
Scenario
Up to now we have not created any account, however we can assign on account for retained earnings account. It is recommended to specify account from respective account group i.e. reserve surplus account group.
| | |
| --- | --- |
| P&L Statement account type | Account |
| X | 100100 |
The appropriate retained earnings encompasses
Yearly net income carried forward
Distribution of dividends
Transfers to appropriations and deductions from appropriations
Transfer to minority interest and deductions from minority interest.
How to create retained earnings account in SAP
You can define retained earnings account by using one of the following navigation method.
Transaction code: – OB53
Menu Path: – SPRO > SAP IMG > Financial Accounting > General ledger accounting >G/L Accounts > Master data >Preparations > Define retained earnings account.
Step 1) Enter SAP T-Code "OB53" in the command field and enter.

Step 2) Now a pop of window display for entering your chart of accounts. Enter chart of accounts key "TKCA" and press enter to continue.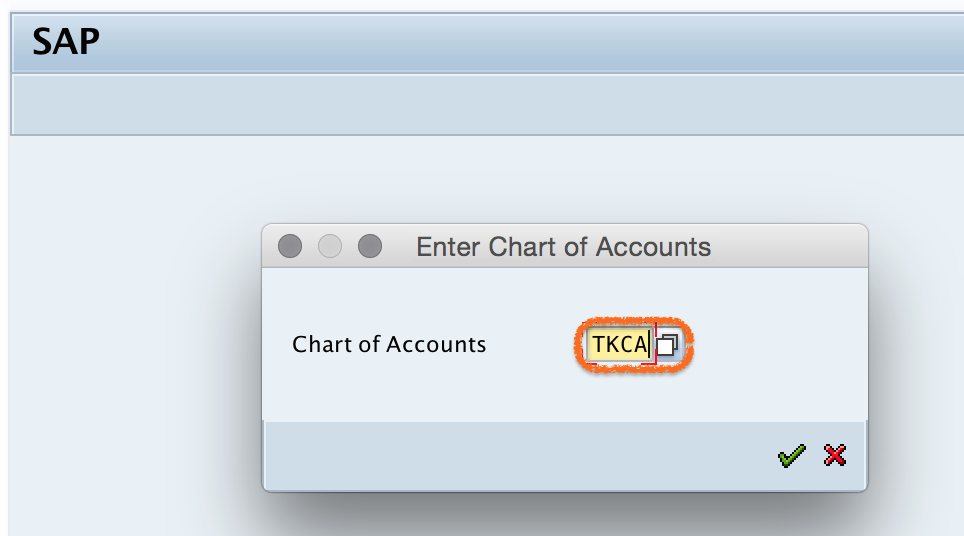 Step 3) On configuration accounting maintain : Automatic Posts – Accounts screen, update the following details.
P&L statement acct type: – Update the P&L statement account type as "X"
Account: – Give the account number in the reserve surplus account group i.e. "100100".

Step 4) Click on save button, now you get a message as "Account 100100 not created in chart of accounts TKCA"

Ignore the warning message, press enter to continue. Now you are prompted for customizing request number, select your request and press enter to save in your request.

Successfully we have defined retained earnings account in SAP.