In this SAP tutorials you will learn how to define foreign currency valuation method in SAP. In our previous tutorials we have learned how to define account for exchange rate differences in SAP.
It is recommended to refer previous configurations
Foreign Currency Valuation Method
You can define valuation methods by using one of the following navigation method.
Transaction code: – OB59
Menu path: – SPRO –> IMG –> Financial Accounting –> General Ledger accounting –> Business Transactions –> Closing –> Valuate –> Foreign Currency Valuation –> Define valuation methods.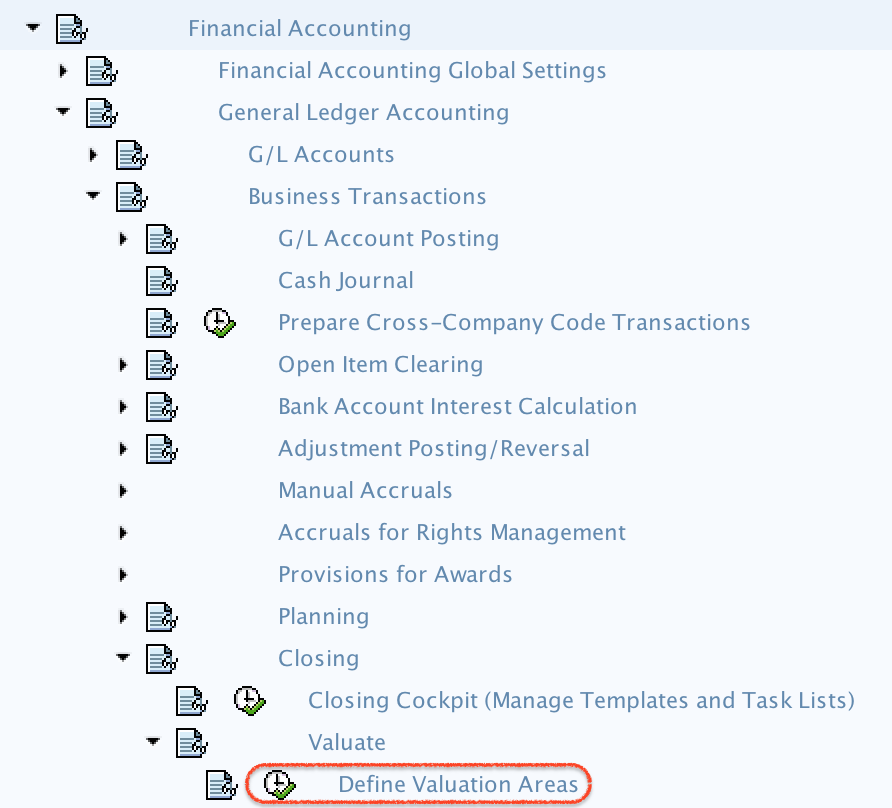 Step 1) Enter SAP T Code "OB59" in the SAP command field and enter.

Step 2) On change view valuation methods overview screen, click on new entries button for maintaining the foreign currency valuation method in SAP as per organizational requirements.
Step 3) On valuation methods new entries screen, update the following details.
Valuation method: – Enter the four digits key that identifies the foreign currency valuation method in SAP.
Description: – Update the descriptive text of an valuation method.
Valuation procedure : – Choose the appropriate valuation procedure as per the requirements.

Lowest Value principle

: – By choosing this option, the SAP system calculates the exchange rate differences valuation based on the lowest rate of two.

Revalue only

: – By choosing this option, system considers the revaluation as income.
Document Type: – Update the document type. For e.g SA (G/L Account Document).

Exchange Rate Determination : – Update the exchange rate type for debit balance and credit balance.

Minimum difference

: – If you set any minimum difference amount, the system will not re-valuate the currencies up to the given minimum difference amount.
Select exchange rate to be considered either from account account balance or invoice reference.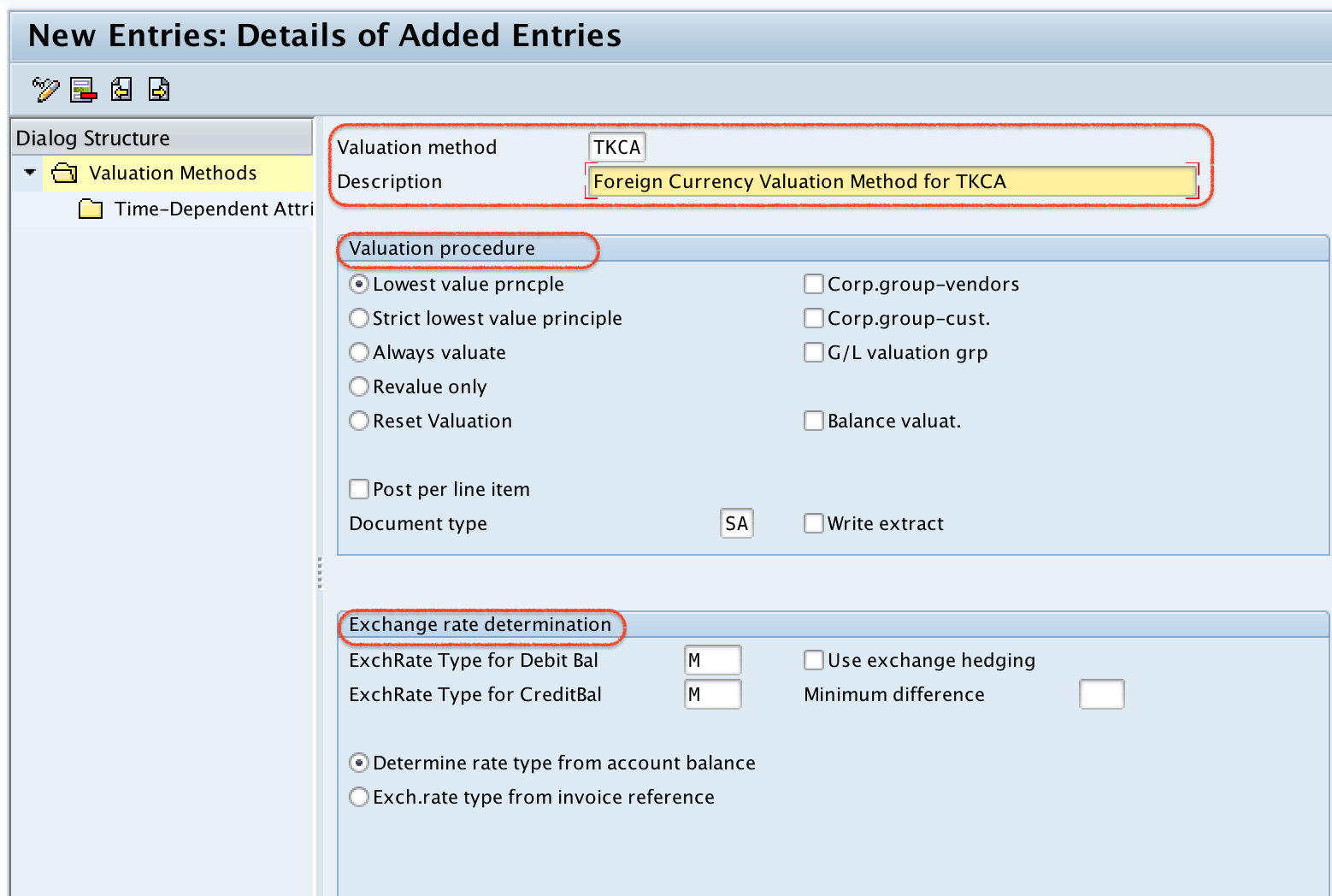 After updating all the required details, click on save button and save the configured valuation methods details.
Successfully we have defined foreign currency valuation method in SAP.