In this SAP FICO Tutorial, you will learn what is an asset class and how to create asset classes in SAP system by using transaction code OAOA.
What is Asset Class in SAP / Assets Classes
In SAP, Asset classes are used to classify the fixed assets in the asset accounting according to the asset types. Each asset master data must be allocated to one asset class, for e.g. Building, Vehicles, Furniture, Machines, etc. Asset classes are defined at SAP client level and contain key control parameters such as number assignment for asset, account determination and screen layout rules.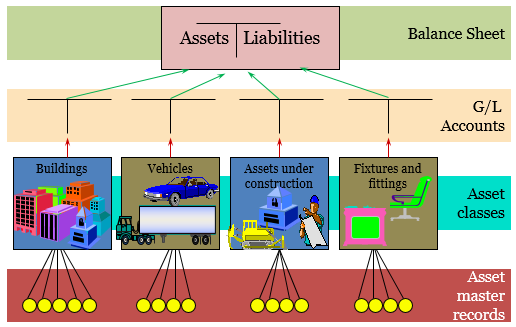 How to create new asset classes in SAP
In this SAP FICO training tutorial, you will learn how to configure new asset class in SAP step by step using transaction code OAOA. In our previous SAP tutorials, we have learn how to maintain number range intervals for assets in SAP.
Configuration steps
The creation of asset class in SAP involves the following configuration steps
Transaction code: – OAOA

SAP IMG Path: – SPRO > SAP Reference IMG > Financial Accounting > Asset Accounting > Organizational structure > Asset classes > Define Asset classes.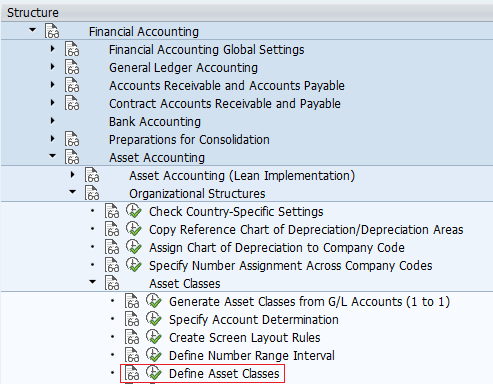 Step 1: – Enter tcode OAOA in the SAP command field and press enter.

Step 2: – On change view asset classes overview screen, click on new entries button for creation of new asset classes in SAP.

Step 3: – On new entries asset class screen, update the following details.
Asset Class: – Enter the key that identifies the asset class in the SAP asset accounting.
Short text: – Enter the short text of an asset class.
Asset Type: – Under asset type, update the account determination key and screen layout rule key in the given fields.
Number Assignment – Update the asset number range interval key in the given field for assignment of number range to asset classes. If you want maintain sub number externally select the check box or leave external check box.
Select the No auc or summary management of Auc for all asset classes.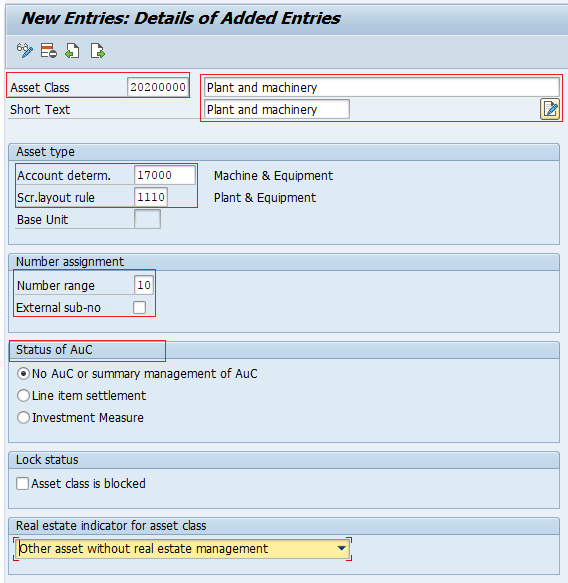 After maintaining all the required details, click on save button and save the configured details.
Successfully we have created new asset classes in SAP.