How to Assign Country to Calculation Procedure in SAP
In this SAP tutorials, you will learn how to assign country to calculation procedure in SAP. In our previous tutorial we have learned how to define tax procedures in SAP. The link between country and calculation procedure is established thorough the assignment of country and tax calculation procedure.
Important configuration to refer:
How to define condition types
Maintain tax codes for sales and purchases
Configuration Steps
You can assign country to calculation procedure by using one of the following navigation method.
Step 1) Enter T-code "OBBG" in the SAP command filed and enter.

Step 2) On change view "Assign country –> calculation procedure": overview screen, click on position button and enter the country key "IN" in the given field and press enter.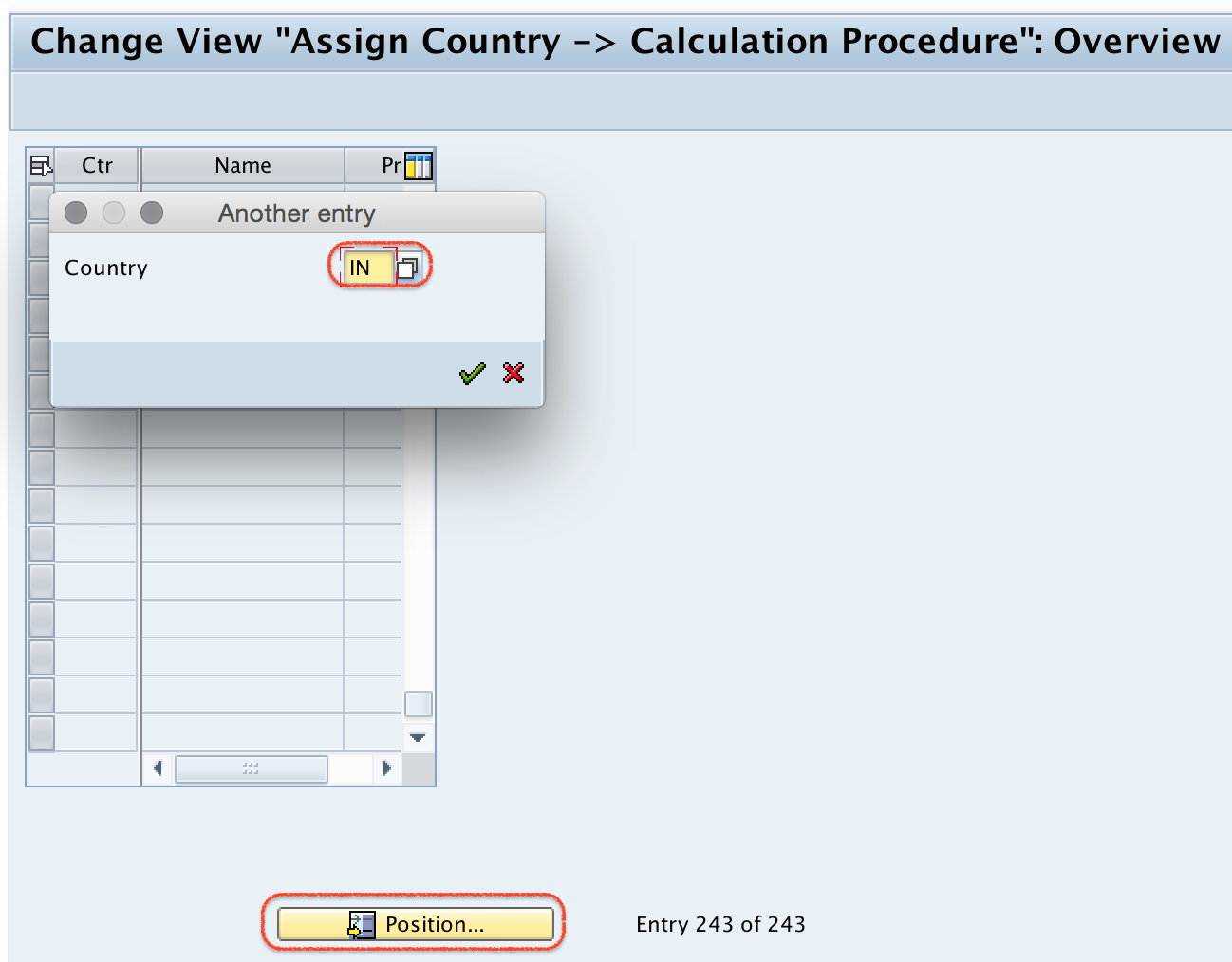 Step 3) Now country IN displays on top of the screen. Now assign your calculation procedure to IN.

Step 4) After assignment, click on save button and save in your request.
Successfully we have assigned country to calculation procedure in SAP.