How to assign variants to company code in SAP
In this SAP tutorials, you will learn how to assign variants to company code in SAP Financial accounting step by step. In our previous tutorials we have learn how to define variants for open posting periods. After implementation of posting period variant, we need to assign for company code.
The link between company code and posting period variant is established through the assignment.
Important configurations to read:
How to create chart of accounts in SAP
How to define fiscal year in SAP
Define retained earnings account in SAP
Procedure to Assign Variants to Company Code
| | | | |
| --- | --- | --- | --- |
| CoCd | Company Name | City | Variant |
| TK01 | TK Software Limited | Bangalore | TKPV |
You can assign posting period variant to company code in SAP by using one of the following navigation method.
Transaction code: – OBBP
Menu Path: – SPRO > IMG > Financial Accounting > Financial Accounting Global Settings > Document > Posting periods > Assign variants to company code.

Step 1) Enter SAP transaction code "OBBP" in the command field and enter to continue.
Step 2) On change view "Assign Comp.Code –> Posting Period Variants": Overview, click on position button and enter your company code in the given field. Now your company code displays on top of the screen.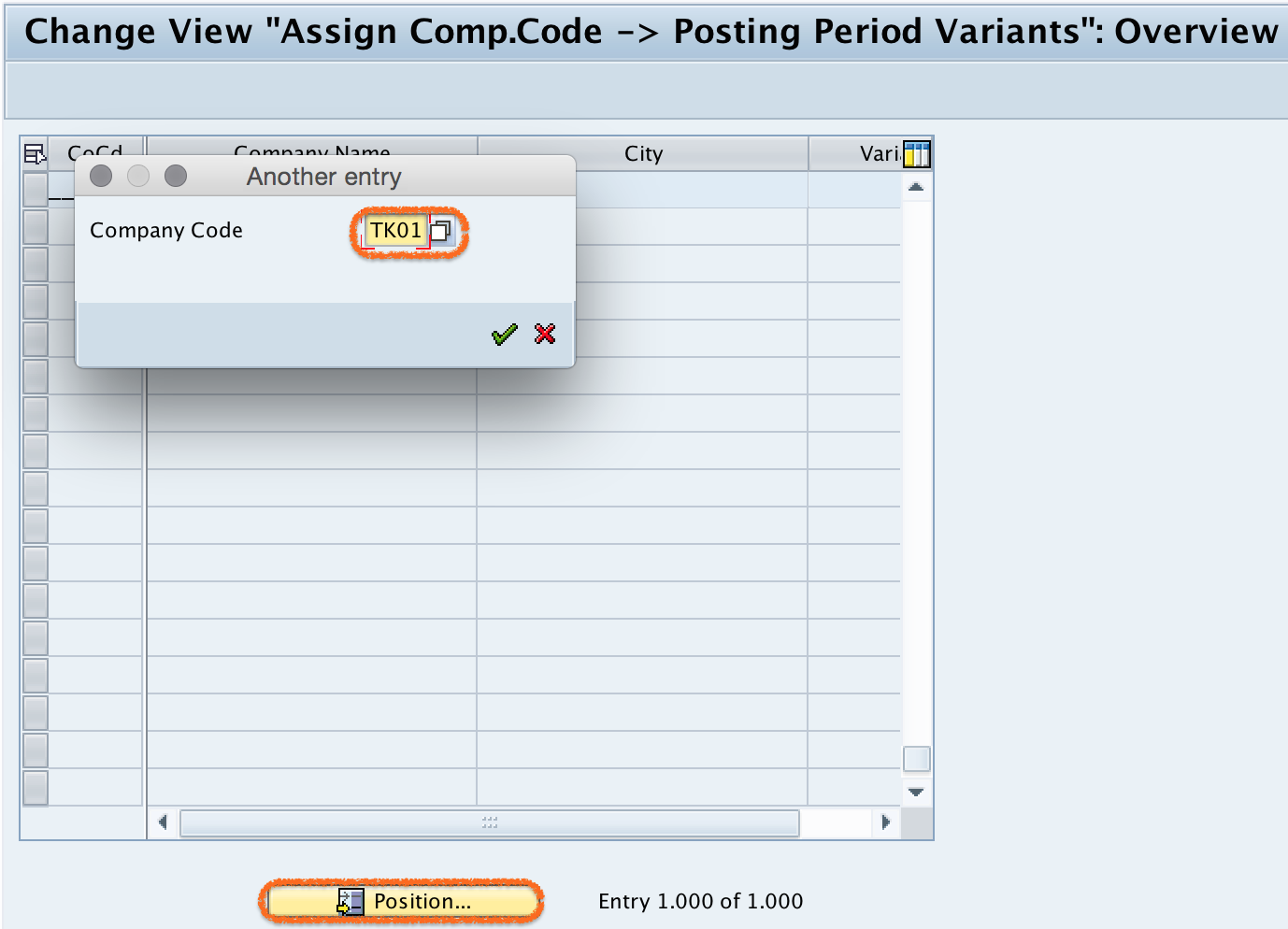 Step 3) Now enter posting period variant key in the given field variant.

Step 4) After updating the required details, click on save button to save the configured PPV details.

Successfully we have assigned posting period variants to company code in SAP.