How to Assign Field Status Variant to Company Code in SAP
In this SAP tutorials, you will lean how to assign field status variant to company Code in SAP fico. In our previous training we have learned how to define field status variants and field status groups in SAP. The link between company code and field status variant is established through the assignment.
Also Read:
Configuration steps
You can assign field status variants to company code by using the following methods.
Transaction code: – OBC5
Menu Path: – SPRO –> IMG –> Financial Accounting (New) –> Financial Accounting Global Settings (New) –> Ledgers –> Fields –> Assign company code to field status variants.
Step 1) Enter SAP T code "OBC5" in the SAP command field and press enter to continue.

Step 2) On change view "Assign company codes –> Field status variant" overview screen, click on position button and enter your company code in the given field. So your company code display on top of the screen and it will be easy to assign your company code.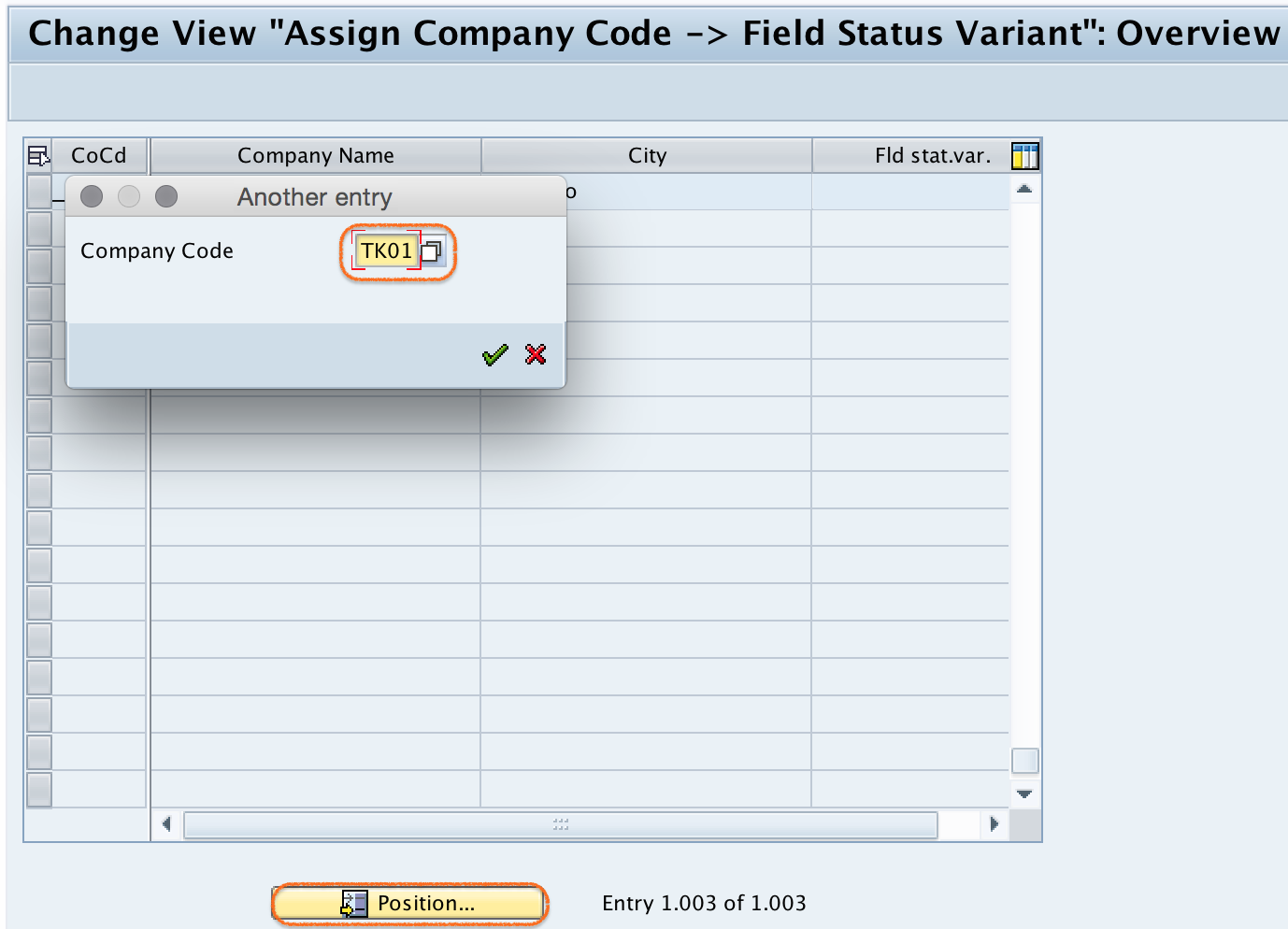 Step 3) For company code "TK01" assign field status variant "TKFV".

Step 4) Click on save button and save the configured assignment details.
Successfully we have assigned company code to field status variant in SAP.