In this SAP tutorial, you will learn how to specify account determination in SAP Asset accounting. In our previous SAP fico tutorial we have learned how to assign chart of depreciation to company code in SAP.
What is Account Determination?
In SAP, account determinations are the keys that are used to link the asset classes or mater record to the general ledger (G/L) accounts based on the nature of transaction. The screen layout are required to process the information in respect of the assets by the users. The number range controls the number of assets in each class. So we need to create account determination, screen layouts and number ranges before creation of assets classes.
Why do we call items as account determinations?
The item will decide which general ledge accounts are to be posted automatically.
Specify account determination in SAP
Transaction code: SPRO

IMG path: – SPRO > SAP Reference IMG > Financial Accounting > Asset Accounting > Organizational Structures > Asset Classes > Specify Account Determination.
Step 1: Enter transaction code "SPRO" in the SAP command field and press enter.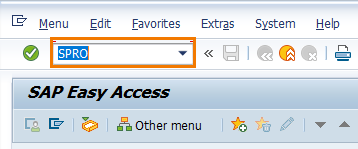 Step 2: – Select "SAP reference IMG"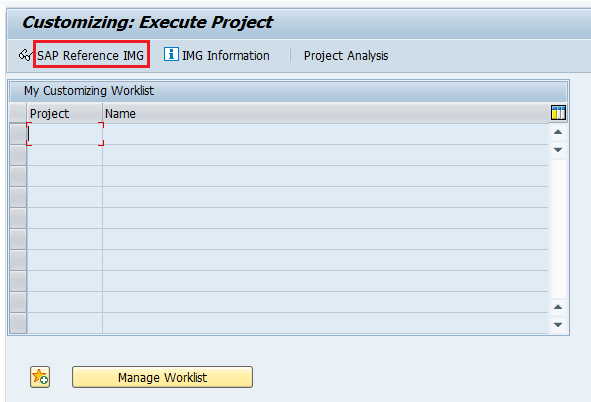 Step 3: – On display IMG screen, follow the menu path Financial Accounting – Asset Accounting – Organizational Structures – Asset Classes and click on img activity specify account determination.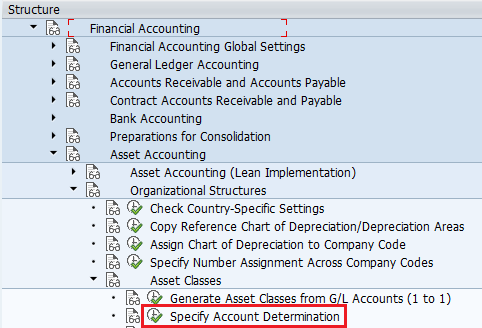 Step 4: – On change view FI-AA: Account determination overview screen, click on new entries button for creation of asset accounting account determination in SAP.

Step 5: – On new entries account determination screen, update the following details.
Acct.determ. : – Update the key that specifies the accounts determination in Asset accounting. You are allowed to enter up to alpha numeric keys.
Name for account determination: – Update the descriptive text of an account determination.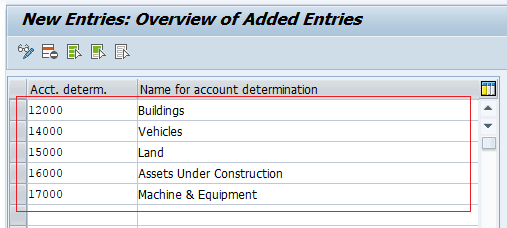 After updating all the required details, click on save button to save the configured details. Now you are prompted for customizing request, choose your request and save the details.
Successfully we have defined account determination in SAP.